December 2008
596_ Data Centers Consume 2% of the World's Total Energy Supply


HP Story: "If data centers don't or have not yet adopted a 'green strategy' they'll be left behind by customers are demanding it, left behind in the market place simply because of profit and loss expectations. Adopting an energy efficiency strategy helps drive bottom line performance. So ViaWest benefits both ways, socially our impact is that we are watching out for the well being of the environment through these strategies that we will adopt," emphasizes Don Poulter. In 2007, Don joined Viawest, Inc. as its first Vice-President, Service Delivery. In this role, Poulter has oversight for all data center operations, service provisioning, purchasing, project and product management. Don shared with Larry a number of 'how to's' for employing a green strategy. As an example, "Cold aisle management… air is where we think there are opportunities for improvement. Every piece of new equipment we buy must have a variable frequency drive. That allows us to operate the unit at less than 100% output. Depending on needs that unit can wind up or wind down based on requirements. Lastly we are launching our 'server virtualization' which allows us to reduce the number of servers in our data center by putting more applications on to a server and running them at a greater output." Don also talks about the Green Grid which is a consortium of companies dedicated to advancing energy efficiency – ViaWest is a member of that consortium. Listen, there's more...
Related Links: ViaWest || Green Solutions|| Conscious Economy Channel || CORE || Keywords: Don Poulter, ViaWest, Data Centers, Green Strategy, Cold Aisle Management, Green Grid, Energy Supply - Channels:CEC Bytes: 11020228 - 12/8/08 LISTEN

597_ Climate Prosperity is Denver's Economic Development Strategy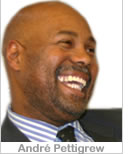 Saving the planet makes dollars and sense…the environmental movement which has been around a long time, has really come together with the economic development movement. André Pettigrew, Executive Director, Office of Economic Development, City and County of Denver went onto say, "In a way it's where green suits and blue suits now come together. Mayor Hickenlooper basically put a plan called "Green Print Denver" that talked about us reducing our carbon footprint in the City of Denver, back to 1990 levels, and to do that by 2012. The first premise of our economic development strategy is what we call 'green savings'. Green savings, the ability for a company to reduce the cost of energy and their use of energy through alternative means or just reducing their consumption enables them to be more competitive in the long run. So if you're first in your industry to reduce your costs for energy. I also hear people talk about it as the 'dot com bubble burst' but you and I both know there are some incredible assets that remain… Level 3, Sun Microsystems, the VC community, angel networks are all there and they now become the foundation that helps us grow the new green tech environment. We have some incredible assets, NREL the National Renewable Energy Laboratory, there is no organization in the world that has spent more money or more time looking at alternative energy in the last 20 years. CH2M Hill is one of the companies headquartered here in the metro region, has recently selected Denver to map out where there are solar installations in our community and we are really looking forward to that. This green movement gives us all an opportunity to use the expertise of a CH2M Hill, to begin to map out where wind, solar installations. The Sustainable Opportunities Summit and CORE and the other sponsors were very visionary. We're celebrating the 4th Summit coming up and it has consistently been about the economics of sustainability."
Related Links: Denver OED || Green Print Denver || Solar Mapping || Sustainable Opportunity Summit || Sustainability Channel || Keywords: André Pettigrew, Economic Development, City and County of Denver, Mayor John Hickenlooper, CH2M Hill, Sustainable Opportunities Summit, Green Print Denver, CORE, Level 3, Sun Microsystems, NREL
Channels:CEC Bytes: 13479500 - 12/8/08 LISTEN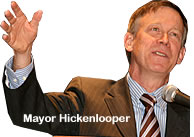 593_ Hickenlooper: From Geologist to Entrepreneur to Mayor of Denver

Twenty-one years ago when they were trying to start the Wynkoop Brewing Co, John Hickenlooper came to RVC, and it was kind of a similar time. The price of oil skyrocketed and then began a very rapid decline. One thing that creates is tremendous opportunity. Kevin Johansen, Chairman of the Business Catapult and Executive Director of the Rockies Venture Club Angel Capital Summit introduced the opening keynote speaker, Mayor John Hickenlooper. The mayor shared a number of insights about his entrepreneurial beginnings. He said, " I literally went to the library with a friend and got a book on how to write a business plan. I was a geologist; I didn't know what the word 'Performa' meant. No matter how tight credit is now… I think you all recognize that economic framework follows perceived opportunity. The worse the public perceives opportunity, the lower your opportunity costs are – our rent was $1.00 per sq. ft. for a year in lower downtown. When I pitched to this group, Rockies Venture Club, it was a much smaller group, I will say nobody laughed out loud. I had two great angels I think are worth mentioning was a guy named Jim Owen. His father started Home Roberts & Owen, he was the managing partner there for many years, and he loved entrepreneurs and he loved helping businesses start. The second investor was my landlord, Jack Barton, he owned Kacey Fine Furniture, and our old building was their old warehouse. After long negotiations we worked out if I put $200,000 into this empty warehouse, I would get 12% ownership in the building." It's a great story. This is 25 minutes of his address...unedited.
Related Links: Angel Capital Summit || Rockies Venture Club || Venture Capital || Entrepreneurs || RVC Angel Capital Summit || Keywords: Mayor, John Hickenlooper, Rockies Venture Club Angel Capital Summit, Kevin Johansen, Business Catapult, Wynkoop Brewing, Entrepreneur - Channels: VC Bytes: 23563601 > 12/1/08 LISTEN

595_ Heroic Leadership: Self-Awareness; Ingenuity; Love; Heroism


"The way I define self-awarenes as it relates to leadership is... 'to lead well, people have to know themselves well. What are their strengths and weaknesses, their values, their outlook on the world," said Chris Lowney, author of the best seller, Heroic Leadership. Chris was with JP Morgan for just about 17 years, in New York, Tokyo, Singapore and London. Before that for almost seven years he was a Jesuit Seminarian after finishing high school. He was also the keynote speaker at a number of functions the day Mayor Hickenlooper and Governor Ritter proclaimed Tuesday November 18, 2008 "Social Enterprise Day" in Colorado. Larry interviewed Chris after his keynote address at the ACG Denver sell-out. Chris went onto say, "It seems to me that self-awareness usually involves two kinds of things, one is that we all have to make some foundational investment in knowing ourselves. You know, what am I here on earth for? What do I care about? What am I trying to accomplish?, these sorts of things. These ideas seem abstract and irrelevant but when we don't come to grips with them, then sometimes we go a little bit adrift. One of the Roman philosophers, Seneca said, "To one who doesn't know his destination, no wind is favorable". (Lucius Annaeus Seneca (Roman philosopher and statesman [4 BC-AD 65 ...) "So the idea of self-awareness includes these two dimensions; 1.) that we make some foundational investment in knowing ourselves and 2.) we have some mechanism for keeping ourselves updated every day on how it is going." Chris talked about the 'Four Principles That Made All the Difference'. In addition to self-awareness; ingenuity; love; and heroism were discussed. Listen now...
Related Links: Chris Lowney || ACG Denver || Daniels College of Business || M & A Channel (Including Photos) || Keywords: Chris Lowney, Heroic Leadership, Social Enterprise Day, ACG Denver, DU, Daniels College of Business, Regis, Self-Awareness, Ingenuity, Love, Heroism - Channels: Soc Entrep & ACG Bytes: 10871434 - 12/8/08 LISTEN

592_ Brad Feld and the NCWIT Entrepreneurial Tool Box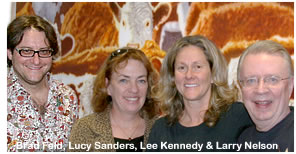 Brad Feld was being drilled by Lucy Sanders, CEO and Founder of the National Center for Women & Information Technology and NCWIT board member, Lee Kennedy along with Larry Nelson about the learning experiences of a new entrepreneur for the new NCWIT series, The Entrepreneurial Tool Box. And as Brad said, "Dave Jilk was a college friend. In 1987 we launched a company which we then grew, with no financing into a couple million dollar business and sold in 1993. So that was the first real success I had, after a couple of companies that went absolutely no where." When addressing the failures Brad said, "Well you go through this cycle of believing, sort of the optimism of the creation at inception of the company, some progress, whatever progress there is and then ultimately you start to have some problems and you either push through the problems or you don't. I mean Feld Technologies had all kinds of things that could have caused us to fail. In fact, one of the first things we did was hire a half dozen college friends and part time people, and spent money we didn't have and all of a sudden we were upside down $20,000 and we had no money, and we realized we couldn't do that anymore because we didn't have the money to pay the people and we had to get to a place where we'd make money. In the case of the other failures, I think it was pretty clear at some point we were not making real progress." said Brad Feld, Chairman of the NCWIT – also co-chair of the Governor's Innovation Council. Listen for more insights...Brad also talks about what it takes to create winners.
Related Links: Foundry Group || Brad's Blog || NCWIT Channel || NCWIT Practice || w3w3.com Blog || Keywords: Brad Feld, Foundry Group, NCWIT, Entrepreneurial Tool Box, Dealing with Failing, Lucy Sanders, Lee Kennedy, Governor's Innovation Council, Blog > Channels: NCWIT, VC, Bytes: 12940750 > 12/1/08 LISTEN

594_ Brad Feld and the NCWIT Entrepreneurial Tool Box: Part 2 of 2


In this part 2 of 2, Brad Feld said, "My favorite entrepreneurs to work with and invest in their future companies are ones that have had a success, at least one success and one failure. If you've had three successes in a row and no failures, you think you're invincible. Once you've had the first failure you realize that success is not a given – you have to work hard for success and there are lots of things that, some under your control, some not under your control that are going to impact your success or failure." Lucy Sanders, CEO and Founder of the National Center for Women & Information Technology and NCWIT board member, Lee Kennedy along with Larry Nelson had a great conversation with Brad about the learning experiences of a new entrepreneur for the new NCWIT series, The Entrepreneurial Tool Box. Brad went onto say, "There are very clear values that drive leaders. And I think if you want to be a successful as an entrepreneur, studying great leaders, thinking about what makes those leaders great, and thinking about what attributes of that leader you share, or that are comfortable for you to emulate, is an important driver. I think entrepreneurs that don't think about leadership and don't understand how they relate to it – because not every entrepreneur is the same kind of leader. Another thing that is really important on either side of the equation is to understand what fear does. Essentially fear freezes you completely from being able to make good decisions. When you're acting out of fear, you're not able to step back and figure what's going on." Brad continues...
Related Links: Foundry Group || Brad's Blog || NCWIT Channel || NCWIT Practice || TriCalyx || Keywords: Brad Feld, Foundry Group, NCWIT, Entrepreneurial Tool Box, Dealing with Failing, Lucy Sanders, Lee Kennedy, Leadership, Blog - Channels: NCWIT, VC, Bytes: 14156954 - 12/8/08 LISTEN

591_ James Crowe, Level 3: Fundamentally We Have a Healthy Industry


The press conference with James Crowe at the Broadband Summit on the Level 3 campus with Larry Nelson, w3w3.com and Jeff Smith, Rocky Mountain News was held right after Jim's keynote keynote address at the Silicon Flatirons: Colorado Broadband Summit. When asked what he would like to see happen with the new administration Jim said, "I would like to see President Elect, Barac Obama get the 'credit crisis' under control...I'd like to see the flood flow start back up. You know the economic body had a heart attack and government's come in with the paddles and tried to get the heart started again, get the money flowing. Then you've got to survey the damage while the heart stopped. Industry after industry has suffered stress, and we're going to have to look at getting the broader economy going again." When asked about the challenges with the broadband industry Jim replied, "Fundamentally we have a healthy industry. That doesn't mean that everyone within the industry is healthy. But, in tough times people tend to communicate more. They tend to stay home, entertain themselves at home; they tend to substitute telephone communications for cars and planes. Businesses tend to communicate more and for the same reasons consumers do, less travel more communications – we're doing that. We just finished installing 30 more high definition video conference systems in all of our locations, and the usage has skyrocketed." Listen, there's more...
Related Links: Silicon Flatirons || Rocky Mountain News || CTP Channel || Com Tech Pros || Colorado Broadband Summit Event Photos || Keywords: James Crowe, Level 3, Silicon Flatirons, The Colorado Broadband Summit, Jeff Smith, Rocky Mountain News, Barac Obama, Economy - Channels: CTP Bytes: 9113080 > 12/1/08 LISTEN

November 2008
590_ What Do We Know About the Market Today? Boulder's Perfect Storm


Boulder's Best Organics, founded by Arron Mansika, has a business model which includes a wonderful tool to affect positive social change. This is why Arron jumped into the business world in the first place. He helped run a few environmental centers and realized working with the non-profit world was great and rewarding but, it seemed if the business world caught on to these needs for greater environmental stewardship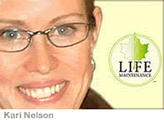 we could create some change very quickly. Kari talks with Arron Mansika following the Naturally Boulder Days Conference, with over 350 people attending. The program began at CU and featured a panel of top competitors in the natural and organic industry. Day 2 of the 4th Annual Naturally Boulder Days Conference, held at the St. Julien Hotel & Spa, in Boulder CO, highlighted the growth of Natural Products for Boulder entrepreneurs and pioneers in the industry's $62 billion market for natural and organic products. After listening to Arron's interview, you'll want to visit the Boulder's Best Organics' website. Click on'Create a Combo'...we did.
Related Links: Create a Combo || Boulder's Best Organics || Naturally Boulder Days || Green Team || Keywords: Arron Mansika, Boulder's Best Organics, Natural, Organic, Naturally Boulder Days, Entrepreneurs, Kari Nelson, Environmental Stewardship Channels: Green Team, Bytes: 5642347 - 11/24/08 LISTEN

588_ Changing Career Choice From an Attorney to High-Tech Entrepreneur


Lena West, CEO, Founder and Chief Strategist of xynoMedia Technology. This New York based firm helps high growth companies leverage the power of social media, blogs, podcasts and online communities. This interview is one of a continuing series of interviews for the NCWIT Heroes Channel. These entrepreneurial women are great examples that are inspiring to young women and girls who might consider an IT career and is also informational for parents and business leaders. Lena strongly believes that social media is a catalyst to uniting the world's people and will continue to lead businesses and individuals toward greater levels of environmental accountability, social responsibility and corporate transparency - hence her passion for the medium. She went onto say, "And, that's how I really, truly feel. It's the main reason why I do what I do. With all that's going on in the world, I still believe in the goodness of people. I believe in the power of positivity and higher levels of energy to trump negativity." As a first year college student, Lena was going to be an attorney. That idea was short lived, just not her cup of tea. Eventually she took a job as a secretary with IBM, getting closer to the technology, and learned what she needed to learn and where she could learn about computer technology. She went from help desk work to consulting and eventually to business owner. There's more, listen now...
Related Links: xynoMedia Technology || Lip-Sticking || NCWIT Heroes || NCWIT Fact Sheet || Find It || Keywords: Lena West,xynoMedia, NCWIT, Social Media, Blogs, Podcasts, Online Communities, Lee Kennedy, Entrepreneur - Channels: NCWIT Bytes: 16498419 - 11/17/08 LISTEN

586_ The Opportunities for Innovation Have Never Been Better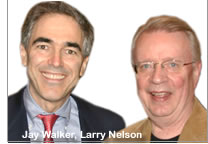 Jay Walker, Founder of Priceline.com and chairman of Walker Digital, a private R&D laboratory based in Stamford, CT was a featured speaker at the DaVinci Institute Colorado Inventor Showcase. He also founded Synapse, which became the world's largest seller of magazine subscriptions and is now a unit of Time Warner. Larry asked jay, "What's coming down the pike for entrepreneurs in these tough times?" Jay replied, "Tough times are 'good times' for entrepreneurs and innovators. When times are good, people tend to be coasting along and changing the way they do things is not high on most peoples' lists because things are doing pretty well. But when things aren't going so well, people say – Wow, I better figure out how to grow this business or reduce my expenses, or how to do both. So, in times of economic difficulty, those that are truly innovative often create opportunities and inventions and businesses and great fortunes. If you look back in history, many great fortunes were created over the 'Depression' simply because people were open for the first time to all kinds of new ways of doing things. I expect that's what we're going to see in the next few years, but not a great depression." Jay offered some very good advice for entrepreneurs and voiced his opinion about innovation. "Ultimately people who can innovate literally pick an area where they feel they have some degree of expertise or some degree of competitive advantage. One of the big advantages we have today is the leaders of innovation are no longer dominated by large corporations or by government; they're really often dominated by individuals." ...listen now.
Related Links: Walker Didgital || Colorado Inventor Showcase || Inventors' Roundtable || Entrepreneur Channel || Keywords: Jay Walker, Walker Didgital, Inventors Showcase, Priceline.com, DaVinci Institute, Innovation, Entrepreneurs > Channels: Entrepreneur Bytes: 4885841 > 11/17/08 LISTEN

584_ Murphy Beds Came First, Then Wall Beds, and Now Flying Beds


To date, Ron McKey, President and Founder, FlyingBeds, has done 204 trade shows and is known as 'The' Murphy Bed Manufacturer in the world. He started in 1981 and there weren't many choices for companies to reach customers if they weren't using newspaper advertising. Ron went onto say, "I had to convince people of my validity and they also had to see how the operation worked. The best testimonial is visual." About nine years ago somebody challenged Ron, 'Put up a website'. Ah sure, and you know about two years later somebody called me. So, maybe this website is something. As you know it's been very effective. I took that visualization from my trade show, where people could actually see the bed going up and down – I put it on the web site – now I don't do trade shows anymore. I've gone international with my sales, we're selling in Singapore, Saudi Arabia, to England and you know, it's all over the place. I manufacture unique Murphy beds right here in Denver, CO. Those are the beds that fold up into the wall. Hollywood loves those beds, they make lots of jokes about them. We have different designers. They aren't hired or on staff. They are our clients. We take their desire for functional change and design theme, and come up with a rendering and cost of manufacture that makes their Flyingbed a signature system. By signature, I don't mean 'expensive', I mean we make the bed 'fit' the room perfectly instead of plugging in some cabinet that is made at a workbench by unskilled labors and finished in a tinted lacquer. Flying Beds has gone from attending trade shows, to doing it all on the Web...and he's selling worldwide. They will make your bed disappear. There's more, listen now...
Related Links: Flying Beds Home || Murphy Beds FAQs || Entrepreneur Channel || Find It || Keywords: Ron McKey, Flying Beds, Murphy Beds, Entrepreneur, Wall Beds, Channels: Entrepreneurs > Bytes: 10079402 - 11/10/08 LISTEN

582_ Archbishop Desmond Tutu, World Renowned Human Rights Activist


Archbishop Desmond Tutu is a world renowned human rights activist and Nobel Peace Prize recipient. Beginning with his opposition to apartheid in South Africa, Tutu has worked tirelessly to spread peace, justice, and democracy, and to end racial divisions throughout the world. Tutu was the keynote speaker at the October 2008 Insight Speaker Series. The day before the event, Larry and Pat attended a press conference along with some other reporters. He was introduced by the Founder and President of the Insight Speaker Series, Elizabeth Weiland. A reporter from the Denver Post, Mike Cote

of the Colorado Biz magazine, Larry and Pat along with others asked Tutu some deep questions. Talking about the generosity of the American people, Desmond Tutu recalls, as a child, picking up a tattered copy of Ebony Magazine and reading an article about Jackie Robinson's triumphant baseball career. Being inspired by things like Lincoln's Gettysburg Address – Desmond Tutu said, "It energizes us, it makes us believe we can have a better world – a world where people are more friendly with one another, people are more caring and compassionate". Inevitably, Tutu became heavily embroiled in controversy as he spoke out against the injustices of the apartheid system. For several years he was denied a passport to travel abroad. In recent years, Tutu has turned his attention to a different cause: the campaign against HIV/AIDS. We had a chance to chat with Lloyd Lewan who has often shared the podium with Tutu..listen now...
Related Links: Insight Speaker Series || Lloyd Lewan on Ethics || Evergreen Communication || Podcast Directory || Keywords: Archbishop, Desmond Tutu, Nobel Peace Prize, Apartheid, South Africa, Lloyd Lewan, Insight Speaker Series, Elizabeth Weiland > Channels: News > Bytes: 14009890 - 11/10/08 LISTEN

700 BioScence Executives from Around the Rocky Mtn Region


Larry discussed lifesciences sector (bioscience and medical devices) with Christine Shapard, the interim director for the Colorado BioScience Association (CBSA). She addressed the challenging financial times and how it is impacting growth and stability. There are some mixed messages along with some very good news. Chris was very excited about the 2008 Biowest Conference. "This is the 5th year of BioWest so we are celebrating the anniversary of BioWest and CBSA (and w3w3® has been here from the beginning). We have a wonderful line up of speakers. I'm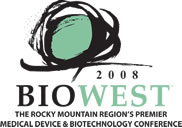 excited about the companies that are presenting at the Venture Showcase, that's six startup companies from around the region. They are very cutting-edge vetted companies that should be really interesting to watch. The companies that are presenting at the Venture Showcase are the cream of the crop. And then we have more than 50 exhibitors at the showcase that provide services and products to the bioscience industry. And this is the first year we are doing a Job Fair – We're doing a Career Fair for the bioscience industry and we have over 20 companies who are looking for employees. A great Innovation Expert, Guy Kawasaki is speaking at lunch 'The Art of Innovation.' The Dorsey & Whitney $10,000 Venture Showcase Award will be presented at dinner. Paul Ray's, 'The Closing' (Boardroom Scrimmage) will be auctioned at BioWEST. He received the BioWest Lifetime Achievement award last year. Governor Bill Ritter is joining us for dinner Thursday night, the first evening, the annual awards dinner. Grand Finale Lunch: T.R. Reid in 'Sick Around the World' – The FrontLine teams up with Washington Post foreign correspondent to find out how five other capitalist democracies; UK, Japan, Germany, Taiwan and Switzerland – deliver health care, and what the US might learn from their successes and their failures." There's more, listen now...
Related Links: 2008 Biowest Conference || CBSA Home || BioSciences Channel || 2006 BioWest Photos || Keywords: BioWest, CBSA, Colorado BioScience Association, Christine Shapard, Lifesciences, Guy Kawasaki, T.R. Reid, Paul Ray - Channels: Bio > Bytes: 9154876 - LISTEN 11/3/08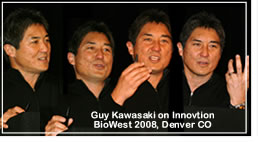 589_
Guy Kawasaki Talks About Innovation, Change and Entrepreneurs

Larry cornered Guy Kawasaki at the BioWest conference after his keynote address. Guy, author of the best selling book, The Art of the Start and Reality Check is also cofounder Alltop.com as well as Garage.com. Larry asked, "We are going through some tougher times, how do you see this playing out?" Guy, a champion for entrepreneurs replied, "Well, I'm not a visionary or an oracle, I'll tell you what I would tell an entrepreneur, which is, 'plug your ears and keep going!' Of all the tech startups one out of 5000 go public so what difference does it make what the DOW Jones Industrial Average, especially tomorrows DJIA, maybe 5 years from now it'll matter, but not tomorrow. If you just try to build a great business, hopefully that great business will make a ton of money. If you make a ton of money, maybe you'll go public – still unlikely, but you might; and you might get acquired, also unlikely but we go from one out of 5000 to one out 500, something like that, so that helps. But even if none of those sort of dream things happen, you have a good business! If you only start businesses in good times, you may have to wait a few years – I really don't see why it truly matters. You either believe or you don't believe. If you're an entrepreneur who says, 'well, I'm not going to start a company because the stock market is too low and unemployment is too high', I've got to tell you I would put those two items right at the bottom. You have to develop a good product, you have to make it, you have to sell it, collect the money and service your customers, pretty much the fundamentals." Listen for more insights...
Related Links: Alltop.com || Garage Technology Ventures || BioWest 2008 || Guy Kawasaki Blog || w3w3.com Blog || BioWest 2008 Event Photos || Keywords: Guy Kawasaki, Garage Technology Ventures, Alltop.com, BioWest, DOW Jones, Art of the Start, Reality Check, Entrepreneurs, Blog - Channels: Bio, VC, Bytes: 9134814 - 11/17/08 LISTEN

587_ Colorado Company Taps Into the Best and Brightest the State has to Offer

Here's an interesting switch. Doug Kittelsen, CTO and Chief Product Officer of FTEN and Gary LaFever, FTEN In-house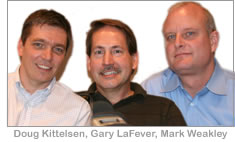 General Counsel, explained that, "FTEN provides global technology solutions that process millions of securities transactions, including over 20% of the entire US Equities daily volume." However the company decides to buck the trends as it related to their workforce. "A lot of publicity has surrounded the decision by many companies to outsource development to Asia – and with that the corresponding loss of domestic jobs, etc. Like many other companies, we previously had a development team in India. What we learned was that because our industry was moving so quickly - it was not possible to properly utilize the strength of the Indian team - they worked best with detailed requirement documents and longer delivery schedules than our industry allowed. The Indian team cost less for more staff - but we have found that it is better to have fewer stronger resources that have the creativity and insights to solve problems in new and unique ways. We saw a market opportunity in the ultra fast market and made the strategic decision to shut down our office in India and start our new product line in Colorado with a team of hand picked elite developers. Mark Weakley, Partner, Holme Roberts & Owen - Boulder, works with many startups, but pointed out that the success and amazing story about FTEN raising capital took an unusual route. Listen now we can all learn from this...
Related Links: FTEN Home || It's the Law || Holme Roberts & Owen || Podcast Directory || Keywords: FTEN, Doug Kittelsen, Gary LaFever, Mark Weakley, Wall Street, Holme Roberts & Owen, Investments, Security Transactions - Channels: It's the Law Bytes:10003333- 11/17/08 LISTEN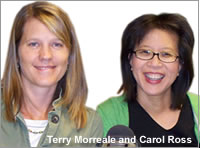 585_ Helping Wisdom Entrepreneurs Create Stunning Results and Sustainability

Listen and learn the power and feasibility of using a bottom-up approach to create change in the world, by attracting a community of like-minded souls. Here's a model for transforming an idea into a movement, including critical factors in engaging others at a more meaningful level. Terry Morreale, producer and director of the Women in IT Channel talked with Carol Ross, Founder of A Bigger Voice. Terry asked Carol a number of fascinating questions. What is a wisdom entrepreneur? What do you mean by stunning results and sustainability? What was the catalyst for starting this work? How does this work take advantage of trends in demographics, technology, and culture? What advice would you give to someone who wants to have a bigger voice? She had some interesting insights to digital immigrants vs. digital natives and that has a great impact on all of us...both ways. Carol points out, "Imagine where want your bigger voice project to go. Imagine your community 5 years from now: What types of people are there? What are they doing? What kind of impact is your community making? What will be the stunning result? Will you make money? How? How much? How big will your work and your impact be? Dream! Dream Big! Dream so big that it scares you and thrills you all at once. There's more great advice...
Related Links: A Bigger Voice || Carol Ross Home Page || Women in IT || Applied Trust || w3w3.com Blog || Keywords: Carol Ross, A Bigger Voice, Wisdom Entrepreneurs, Blog, Terry Morreale, Women in IT, Applied Trust Engineering, Digital Immigrants, Entrepreneurs, Channels: WiIT Bytes: 11848623 - 11/10/08 LISTEN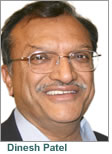 583_ Some of the Greatest Successes Started During the Downturns

At the October TiE Rockies meeting, the keynote speaker was Dinesh Patel, PhD, Managing Director, vSpring Capital. Dinesh said, "I believe personalized medicine has finally arrived and it's going to revolutionize how we practice medicine and health care in this country." vSpring Capital started in the year 2000, Dinesh is one of the founding partners. About 75% of their fund's investments are in the technology sector and 25% in the life sciences sector, and they are early stage investors, generally the first institutional investor in a company. They are managing roughly $360 million today. They are always looking for deal flow, like to make investments in the $500K to $2 Mil investment range. "Times are very interesting now. I think times are more uncertain today than they were in 2000. Right now we are trying to figure out how to proceed in this climate. But every time there is a major problem of this kind you also find major opportunities, so we are very optimistic about this cycle. Startups happen all the time, you can never time that. In fact some of the greatest successes started during the down turns. Google is an example of that. So I think it is not the timing but the key today is to have enough money to take you 18 to 25 months, because you don't know if you can raise the money in 6 months or 12 months. Cash is king, you've got to preserve the money, spend it wisely, stretch it out a little bit." Dinesh also talked about the Human Genome Project - fascinating....
Related Links: vSpring Capital || TiE Rockies Home || Venture Capital || Biosciences || Keywords: Dinesh Patel, vSpring Capital, Venture Capital, Human Genome Project, TiE Rockies, Bioscience - Channels: News > Bytes: 9398546 - 11/10/08 LISTEN

581_ Networking 2.0 from a Venture Capitalist and Entrepreneur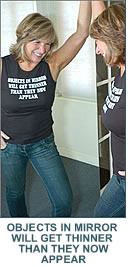 "Networking is not an event driven thing. It's not something you go out and do and then you're done. It's sort of a lifelong component of building your career. Frankly so many of the people in my network are my personal friends, I think it's a lifelong component of building an interesting life", said Heidi Roizen during an interview with Lucy Sanders, CEO and Founder of the National Center for Women & Information Technology and NCWIT board member, Lee Kennedy along with Larry Nelson. The long-term strength and stability of an organization is dependent on networking. Lucy is always intersted in looking into all the aspects of a topic asked Heidi, "Do you have examples of bad networking or the right way to act?" Heidi replied, "There are a number of trade associations in any industry, and that has always been part of my (I don't want to call it networking) but building relationships and learning more about your industry. First of all it is a way to give back to the industry and a way to do some constructive things and you build relationships outside of what your immediate needs might be, but ultimately come in very handy for you as well. And I definitely would credit my affiliations with the trade associations within my industry as things that really helped me build out my network. Pitfalls – When you're going out to meet someone, you have to think, 'what do I have to offer?' I think that people have more to offer than they think they do. Every other person you meet out there is a human being and they have interests, children, and hobbies and passions and causes they support. I think you can build relationships with people by looking more deeply at the whole person." There's more great advice...
Related Links: Heidi Roizen Website || SkinnySongs || USA Today || NCWIT Heroes || NCWIT Home || Keywords: Heidi Roizen, Networking, Skinny Songs, Venture Capital, National Center for Women & Information Technology, NCWIT, Lee Kennedy, Lucy Sanders > Channels: NCWIT Bytes: 14773919 > LISTEN 11/3/08

578_ Times are Tough but Good Companies are Still Being Funded


Larry was talking to David Cohen, Founder of Colorado Startups and co-founder of TechStars about the impact of the economy on startups, the Expense Paid Job Fair held in Boulder, and the position of venture capital and angel funding in today's market place. About 17 companies put money into a pot, flew 81 candidates in to Boulder, for an expense paid job fair – worked out to about $60 an interview, a pretty good deal. TechStars Demo and Investor Day 2007 (i.e. first year TechStar Grad') Social Thing was there - who has been bought by AOL and now have opened offices here in Boulder - was one of the companies interviewing at the Job Fair. Since TechStars Demo & Investor Day, TechStars has done a similar event in Silicon Valley.. and at that event, 9/23/08, announced their second acquisition from the first class of 10 companies, a company called Intense Debate, acquired by Automatic, which is the company behind Word Press. So that's very exciting. They'll be integrating the blog comments that they were working on directly into the WordPress platform. That's 100 million blogs that they'll get distribution on. So the first class has been really amazing and there are other companies that are doing really well from that 2007 class including Event Theater, FiltrBox, BrightKite and other companies, we're expecting more good things out of that first class. The second class, it's a little early to tell, but a lot of them are getting funded. David offers some great funding advice...listen now...

Related Links: TechStars Home || Entrepreneur Channel || Colorado Startups || Expense Paid Job Fair || Blog ||
Keywords: TechStars, David Cohen, Colorado Startups, Social Thing, Raising Capital, Entrepreneurs, Expense Paid Job Fair > Channels: VC > Bytes: 10349403 - LISTEN > 11/3/08

October 2008
576_ Energy Initiative Leadership Council: Business and Education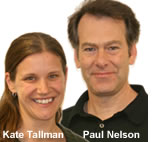 "We definitely need a connection to the business community for the academic research that goes on, so that the business community can hear what is going on and we can understand in the academic world, what some of the leading trends are," said Kate Tallman, Director of the CU Tech Transfer Office Boulder and Colorado Springs. Kate and CU TTO's guest, Paul Nelson who is focused on Special Projects for the Energy Initiative Leadership Council (EILC) discuss the goals of EILC as well as how they will help support the Colorado energy sector and Colorado's position as the epicenter of the clean tech energy scene. Paul said, "Kate, and myself along with Dave Allen at Tech Transfer; Paul Jerde at the Deming Center for Entrepreneurship and Dr. Carl Koval who is heading up the Energy Initiative, put our heads together and thought about how we could more effectively bring in the private sector to the Energy Initiative." He went onto say, ". So the idea was to form this council that provides guidance. The thinking was that each seat on the council would represent a unique perspective on the issue. We have some from the financial community; we wanted the venture capital and investment fund and individual investor and banking perspectives. But we have another group of seats that are more traditional industry; we have an automotive seat and materials seat and things like that. Then we have a group of seats that are traditional energy; utilities, an oil company, a gas company. And then we have a big group of renewable energy companies." There's more exciting news...
Related Links: Energy Initiative website || EILC Article || CU Tech Transfer Channel || CU TTO || Keywords: Energy Initiative Leadership Council, EILC, Paul Nelson, Kate Tallman, CU TTO, Tech Transfer, Energy - Channel: CUTTO - Bytes: 13102919- 10/27/08 LISTEN

574_ Conference for Leveraging the "Social" Aspect of Software


Defrag is the first conference focused solely on the tools and technologies that are leveraging the "social" aspect of software to accelerate the "aha" moment. Larry talked with Eric Norlin, Founder of Defrag about how the tech challenges facing all companies can be met head on. Eric went onto explain, "That Defrag is Two days of the best thinkers, builders and starters in this growing community.Defrag is not a version number. Rather it's a gathering place for the growing community of implementers, users, builders and thinkers that are working on the next wave of software innovation. Defrag is being organized by Phil Becker, Brad Feld and Eric Norlin. Defrag explores the intersection of topics that include: • Enterprise 2.0 • Online Collaboration • The Implicit Web • The Semantic Web • Mash-ups • Social Networking in the Enterprise • Next-level Discovery. The event is being held at the new Hyatt Regency by the Denver Convention Center. Use this code, 'rr1' and receive a $500 discount. The event dates are Monday and Tuesday, 11/3 & 4/2008. Conveniently, right after day 2, the Boulder Denver New Technology Meetup is meeting in the same room at the Hyatt. We'll see you there...
Related Links: Defrag 2008 Conference || Boulder Denver New Tech Meetup || CTP Channel || Brad Feld Blog || PodCast Directory || Keywords: Eric Norlin, DeFrag Conference, Software, Brad Feld, Innovation, Mash-ups, Social Networking, Boulder Denver New Technology Meetup > Channels: Software Bytes: 9951506 > - 10/27/08 LISTEN


573_ The Second Annual Social Entrepreneur Day

The Second Annual – Social Entrepreneurship Day, on 11/18/08 begins with breakfast at the Phipps Mansion. The special guest speaker from New York, Chris Lowney, was a partner at JPMorgan for 18 years and is the author of Heroic Leadership. Dr. Paul Bauer, Clinical Professor, Daniels College of Business,

DU and Chris Pelley, Managing Director, Capital Investment Management Group discuss this special social entrepreneurship day with Larry. Author Chris Lowney offers leadership lessons from a 450-year-old company that grappled successfully with the same challenges that test great companies today: forging seamless multinational teams, motivating inspired performance, remaining "change ready" and strategically adaptable. They were asked, "How can Colorado carve its place as a world leader in this new realm? We can accomplish this mission by building an alliance of business, political, and academic leaders in Colorado. Our top schools already recognize the strength of social entrepreneurship and its potential to make a global impact." There will be a number of other high-profile guests including First Lady Jeannie Ritter, Lisa Nitze, Vice President, Ashoka: Innovators for the Public. After the Phipps Mansion it is then followed an ACG lunch program at the DAC...Then a special event at DU in the afternoon. The evening will be at Regis University. So this is the early stage of a real coalition in Colorado as I've labeled it ABCs, Academics, Business and Community.
Related Links: Social Entrepreneurship Day || Daniels College of Business, DU || Capital Investment Management || Ashoka || Heroic Leadership || Keywords: Social Entrepreneurship, Daniels College of Business, Dr. Paul Bauer, DU, Chris Pelley, Capital Investment Management, Ashoka, Jeannie Ritter, Lisa Nitze, Chris Lowney, Heroic Leadership, ACG > Bytes: 8651235 > 10/20/08 LISTEN Channel: Social Entrepreneurship

570_ "What is Social Entrepreneurship?"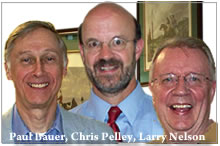 Dr. Paul Bauer, Clinical Professor, Daniels College of Business, DU and Chris Pelley, Managing Director, Capital Investment Management Group discuss this social entrepreneurship with Larry. Paul explained, "For me, it goes back to the Entrepreneur part of the equation. Like Einstein said, "We can't solve the problems with the same thinking that we created them with." Entrepreneurship is a mechanism that will allow us to address and make some real progress with the challenges we face today. The 'social' part for me says what we're trying to do is create value wealth for the community, not just for the individual. I think business does that and I think business has a definite role to play in that. That's why I think this is a topic that is very relevant to business today." Chris went on from there, "I come from the business entrepreneurship side of the equation, and yet we see a common path, a parallel direction, in terms of solving many of the world's problems, whether it's through business enterprise or social enterprise. My interpretation of their definition of social entrepreneurs is, 1.) It's people who are going to use creative thinking in solving any problem. 2.) The notion of using real business principals and business drivers for the best results is also an important issue. 3.) Sustainability." There's much more...listen now...
Related Links: Daniels College of Business, DU || Community Engagement & Service Learning || Capital Investment Management || Life Long Learning || Ashoka || America's Family || Keywords: Social Entrepreneurship, Daniels College of Business, DU, Chris Pelley, Capital Investment Management, Ashoka, Steve Bigari, ACG > Bytes: 10350239 LISTEN 10/13/08

572_ Successful Serial Entrepreneur Talks About the Global Age


Vic Ahmed made made some profound predictions during a w3w3.com interview. Vic said, ""Larry, I think we are going to experience a whole new fundamental change in which we operate. We are entering a new era of the global age! I think we are experiencing an all new phenomenon, which like all the previous eras we've experienced, shifted the equilibrium dramatically. Now we are entering a global era which is going to shift the fundamentals again and the countries and the people that align themselves with this new age are going to prosper. A whole new set of players, I think the same thing is going to happen now. I am originally from Pakistan. The first time I came to the US with my family, I was in third grade. The second time I was 19 and came for my education. I had this perspective, I knew this, the whole world wanted to come to the US for education, for the economic opportunity, for the way the people are in this country – for the value of freedom, especially of individual freedom. I remember when I came as a teen, and I had seen a little bit of Europe, a little bit of the Mid-East, a little bit other parts of the world. But the differences were dramatic in terms of the rest of the world. But if I look to my recent travels, now to the Middle East, to China to Europe, I feel the bold differences have dramatically diminished. And we are no longer the best in the world any longer. If you go to China, Dubai in the Middle East you'll find the infrastructure is better than ours in a lot of places." There's more...
Related Links: TiE Rockies || Find It Now || Success Secrets || Mastering Change || Keywords: Vic Ahmed, Serial Entrepreneur, Global Age, Mastering Change, TiE Rockies, Predictions > Bytes: 11794706 > LISTEN - 10/20/08

567_ Boulder is the Thought Leader in the World's Largest Industry


"What makes this business model unique is we do three things. Yes, an organic gift provider to businesses and individuals, but the other two pieces are what really differentiate us. We help launch new startups. We provide a platform for them to gain brand awareness customer based, by putting their logo, their products right on our website, on our menu, next to established brands," explained Arron Mansika, president and founder of Boulder's Best Organics. He also said, "We are getting orders from all around the country. In fact today, an alternative health practitioner called and ordered 50 gift boxes for their employees. I asked, why are you ordering this stuff from Boulder County? And she said, 'Oh, everybody knows if it's from Boulder it's quality, it's a little funky, it's healthy.' So, Boulder really does have that reputation, as we're all aware, sometimes for better or worse. But people recognize that it's kind of an environmental trendsetter." Arron talks about networking and Boulder's legends. Boulder's Best Organics in just 2 1/2 years has received several awards and has provided thousands of gifts to some of the areas largest employers.
And the WINNERS are...In another Colorado Success Story -
The big three winners from last weeks contest celebrating Boulder's Best Organics and the "Better Gift" in a box! are:
Carin; Mary Jo; and Mike. Congratulations!
Related Links: Boulders Best Organics || 4th Annual - Naturally Boulder Days 2008 || Blog || Green Team || Keywords: Boulders Best Organics, Arron Mansika, Gift Boxes, Naturally Boulder Days > Bytes: 8978915 - LISTEN 10/13/08


565_ Innovative Cultural Pioneers Created a Niche that Changed the Largest Industry

Back in the 70's a few innovative cultural pioneers decided to use their interest in 'natural foods' as a metaphor. They developed a niche industry and the focus was almost entirely on natural foods. What has happened is consumers have adopted these foods as a lifestyle. Now it's truly a revolution sweeping most consumer categories. This evolution has gone from a niche of the industry to what is ultimately a lead indicator for the industry - and this is the largest industry in the world, so this is big news. "To have the 'thought leadership' coming from Boulder, I think, makes us pretty important." Todd Woloson, Managing Director, Greenmont Capital Partners, and Naturally Boulder Days 2008, keynote speaker, tells us starting IZZE was to try to understand how the whole process works. One of the wonderful benefits we had during the development of IZZE was to be able to grab a coffee with a Steve Demos or a Mark Retzloff – these are big thinkers in this industry with proven track records and the ablity to see over the next horizon. Plus they had war wounds from being in the trenches and I learned a lot – I'm positive I couldn't have done this without them. Getting involved in this industry is very important for Boulder, but ultimately very important, I think, for our society and culture."
Related Links: Greenmont Capital Partners || 4th Annual - Naturally Boulder Days 2008 || Boulders Best Organics || Find It || Keywords: Naturally Boulder 2008; Natural Products; Organics; Entrepreneurs; CORE; Greenmont Capital; Todd Woloson; Steve Demos; Mark Ressloff; Yoga; - LISTEN > Bytes: 8357828 > 10/06/08


562_ Social Entrepreneurism and Microfinancing Goes Global

Social entrepreneur, Jessica Jackley Flannery is a co-founder of Kiva with her husband Matt. Kiva is the first peer-to-peer microloan website, demonstrates how the Internet can facilitate meaningful, positive connections between lenders and entrepreneurs in the developing world and even help us all become micro-financiers. Lucy Sanders, CEO and Founder of the National Center for Women & Information Technology and NCWIT board member, Lee Kennedy along with Larry Nelson interviewed Jessica. She first saw the power and beauty of microfinance while working in rural Kenya, Tanzania, and Uganda with Village Enterprise Fund and Project Baobab on impact evaluation and program development. Jessica has worked in the Stanford Center for Social Innovation to launch the inaugural Global Philanthropy Forum, and at Amazon.com, Potentia Media, the International Foundation and World Vision. Jessica has spoken widely on microfinance and social entrepreneurship, and has seen microfinance at work in a variety of communities in more than 30 countries. Jessica is an Ashoka Fellow and has built the Kiva budget from a small startup amount to $45 million. She was asked, "What does a $20 donation do for Kiva?" "Any donation helps us cover our basic operational costs--paying salaries, keeping the lights on, etc. In 2007, for every $1 Kiva receives in donations, we raised another $10 online in loans for the poor." Jessica shares some incredible success stories. Listen for more...
Related Links: KIVA || NCWIT Heros || ASHOKA || NCWIT Practice || Keywords: Jessica Flannery, Kiva, NCWIT, Ashoka Fellow, Microfinance, Social Entrepreneurship > Bytes: 24043836 > - LISTEN 9/29/08


577_ Don't Spend a Dime
Before Its Time

"The Inventors Business Plan' tends to be, have idea, get patent, make money," pointed out Rita Crompton, Founder of the Inventors' Roundtable. Rita went onto say, "It just doesn't happen that way. We really want to teach you how to do as much as you can before you start spending any money. Then how do you decide what money is the best to spend and where do you get the biggest bang for your buck. So we've really looked at bringing in resources for the inventor. Search Quest is the company that does most of the searches for our inventors. They're one of the few that does the USPTO search by classification (so they actually go back 350 years) not just the most recent 35 that is on line. But they also do an international search and a product search. Knowing that material is critical, if something has been patented anywhere in the world at any time in history, you cannot get another patent on it. Now you're making a big mistake that costs you money down the road and that's why 'Don't spend a dime until its time' is critical. The Inventors' Roundtable website has a number of helpful and valuable links. At The Inventors' RoundtableTM, the one and only safe, free, original inventors' roundtable, we have "inventor-approved" patent attorneys, engineers, marketing experts and others who donate their time once a month to work with the inventors." There's more...
Related Links: Inventors' Roundtable || SearchQuest || Colorado Inventor Showcase || FleCusa International || Keywords: Inventors' Roundtable, Rita Crompton, Business Plan, Patents, USPTO, FLeCusa International - Channel: Entrepreneurs > Bytes: 8231186 > 10/27/08 LISTEN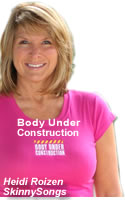 575_ From Venture Capitalist to Entrepreneur Music Producer

Lucy Sanders, CEO and Founder of the National Center for Women & Information Technology and NCWIT board member, Lee Kennedy along with Larry Nelson interviewed Heidi Roizen, CEO of Skinny Songs. Heidi Roizen has achieved success as an entrepreneur, a corporate executive, a corporate director and venture capitalist. She has held positions of leadership within a number of industry organizations, and is a recognized and popular spokesperson for the technology industry and entrepreneurial community. Currently, Roizen is CEO of SkinnySongs, which she launched in January of 2008. SkinnySongs introduced the first-ever collection of radio-hit-quality music in which the lyrics are specifically designed to motivate people to reach their weight and fitness goals. This is the first in this new NCWIT series, The Entrepreneurial Tool Box. Each interview will have a particular focus this interview addresses the best way to network. Many listeners will be very surprised at some of her comments, but remember Heidi is royalty when it comes to networking...ask Bill Gates. Lucy asks her to define Networking and references a comment made by Heidi that it isn't stalking. Lee wanted to know what entrepreneurs need to do to be prepared. Larry asked, "What types of people are in your network and how do you avoid compromising them?" Heidi has some great advice about the best way to reach out to venture capitalists and what not to do. This is a great series, listen now...
Related Links: Heidi Roizen Website || SkinnySongs || USA Today || NCWIT Heroes || NCWIT Home || Keywords: Heidi Roizen, Networking, Venture Capital, National Center for Women & Information Technology, NCWIT, Lee Kennedy, Lucy Sanders - Channels: NCWIT on w3w3 & Social Entrepreneurship Bytes: 14773919 > LISTEN - 10/27/08

Photo Albums of Some of the Best Fall Business Meetings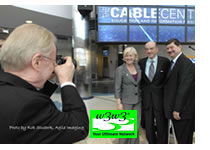 Larry and Pat of w3w3.com attended a number of Colorado's top business events and captured photos of hundreds of attendees. If you were there, odds are, your picture is on the photo events page. Check these out: Silicon Flatirons, CTP, BARD Center, Aurora EDC, DEMOgala, ACG Dealmakers Forum, TiE Mentorfest, Epicenter of Organics Boulder; Sam Pitroda at TiE Rockies; Entrepreneurs Unplugged; Real Estate Investor Forum; DU/ACG Leadership 20; RMIMA Leadership; CPIA Posse; RVC Early Stage Investing; ACG Business Luncheon; Boulder/Denver New Tech Meetup; TiE Charter Meeting. Check out the photos now and see who you recognize.
Related Links: Photo Events Page || Find It || Associations || PodCast Directory || Keywords: Silicon Flatirons, CTP, BARD Center, Aurora EDC, DEMOgala, ACG Dealmakers Forum, TiE Mentorfest > 10/20/08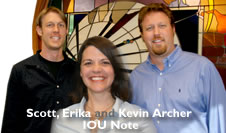 571_ I O U Takes on a Whole New Meaning in This Financial Climate

In the current financial and credit crises, people are finding it harder and harder to get funding from traditional lending sources. After seeing the IOUnote.com team being chosen as a DEMOgala Showcase winner, Larry took the chance to interview the three cofounders: Kevin Archer, CEO; Scott Archer, CTO; and Erika Archer, Director of Operations. Larry Asked, "What do you mean by 'True Social Lending?' and Why are you only interested in 1st and 2nd degree relationships (friends and friends of friends)?" A great deal was discussed and they pointed out, "In the current financial and credit crises, people are finding it harder and harder to get funding from traditional lending sources. As a result, many people are naturally turning inward - into their existing social and familial circles. This not only allows borrowers to circumvent the traditional credit scoring system and still acquire funding, but it also allows lenders to reap the benefits with the potential to make a higher return on money otherwise sitting in a low return account. "At IOU Note, we know how easy it is to let loans between friends and family slip through the cracks. We think that when everyone knows what the expectations are, there are fewer chances for a misunderstanding. We like to think that we help friends stay friends." ...listen for more.
Related Links: IOU Note || DEMOgala Showcase Winners || Meetup || Blog || Keywords: IOU note, Kevin Archer, Scott Archer, Erika Archer, Loans, Credit, Social Lending > Bytes: 11400989 > LISTEN - 10/20/08

568_ Manage Cash Flow and Manage Time while Winning New Business


Top IT experts conclude that 78 percent of an IT budget is spent just managing existing systems and software infrastructures. And in today's economic climate where companies are being forced to reduce budgets and cut costs, if the costs of simply sustaining the existing are so high, that leaves few, if any resources left to invest in anything new or strategic. John Krzykowski, General Manager of 19MarketPlace discussed those and other challenges IT consultants face with Mike Regan in Georgia. In addition to HIPPA requirements and security issues, it's difficult for IT firms to predict revenue and resource utilization for a month since a significant portion of revenue is based on repairs. Managed services is an alternative to the 'break - fix' business model. Managed services involve monthly preventive maintenance programs that greatly reduce "unplanned" downtime. Clients pay a predictable monthly fee and in return, IT firms perform scheduled preventative maintenance as well as continuously monitor systems to identify problems before they occur. Mike pointed out how managed services also saves his clients and him a great deal of time. They discussed the challenges and the choices...listen for more.
Related Links: Workplace2go || On Demand Software || 19 Marketplace || Podcast Directory || Keywords: Managed Services, Workplace2go, On Demand Software, 19 Marketplace, John Krzykowski, Mike Regan, IT Budget > Bytes: 11400989 LISTEN 10/13/08

566_ Ground Swell of Changes We are Facing Today Part 1 of 2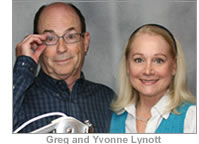 Of the many things Larry identified are patterns that occur. Some dissipate others grow. He has focused on those that are continually occurring and growing. Some of them are easy to see and some are a little more challenging. He has identified five patterns or 'ground swells' of change that have been occurring and then what will likely be coming down the pike. The green industry, for instance, must become strategic, sustainable and scalable.What we've had so far are discussions of the different things that have happened, the things that are happening and the needs we have. Today when people hear 'green industry', they think of energy generation, sources to recycling. Well it's much more than that. A second ground swell of change Larry points to is about

people and an inner need to give back to their community, and to give of themselves. "We have so many people today, even in these turbulent economic times that have made a great amount of money and they want to give back. So what we have is a growing opportunity, it's called 'social entrepreneurship'." Having been a long time entrepreneur (with the arrows to prove it), Larry talks about the current landscape and what may be coming your way with Yvonne and Greg Lynott as they delve into the reasons for Larry's latest book. Listen now…
Related Links: Mastering Change || Lynott & Associates Public Relations || 3-Filters || Blog || Keywords: Mastering Change, Yvonne Lynott, Greg Lynott, Larry Nelson, Pat Nelson, Entrepreneurship, Ground Swell > Bytes: 14647048 > LISTEN 10/06/08 Channels: Training

569_ Ground Swell of Changes We are Facing Today - Part 2 of 2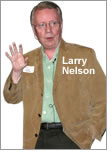 The third ground swell of change is about the entreprenuerial explosion. The entrepreneural wave grows in the wake of company closures. Larry's latest book Mastering Change, Challenges, Choices and Champions addresses this issue along with a 'how to' change process that works with all types of organizations. Then there's the 'social media phenomenon, the forth ground swell of change. Larry said, "I saw and felt it coming. We were very early in the Internet beginning our online radio program in 1998. But now what's happening, it's not a revolution, but it is coming at warp speed. I confess resistance, not growing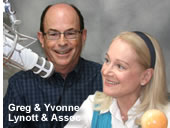 up with computers like the young people today. To them this is natural, second nature to them, this is the way they communicate, but they're very fickle so, what is big today may not be big tomorrow. Now companies are getting into it. With the technology today, it makes it very easy for a company to integrate video on their website. There is a long list now, LinkedIn, YouTube, FaceBook, Twitter, Med.ium, Lejit and one of the resources I go to frequently is Brad Feld's Blog, Feld.com." Greg and Yvonne Lynott, Lynott & Associates Public Relations continue with Larry as they discuss the ground swell of changes we are facing today. Larry's latest book Mastering Change, Challenges, Choices and Champions addresses these issues with a 'how to' change process that works with all types of organizations. The fifth ground swell revolves around people. Listen to this discussion as Larry points out that people want to be known for who they are and not as an X, Y, Z or Baby Boomer
Related Links: Mastering Change || Lynott & Associates || Colorful Leadership || 3-Filters || Brad Feld Blog || Keywords: Mastering Change, Yvonne Lynott, Greg Lynott, Larry Nelson, Pat Nelson, Entrepreneurship, Ground Swell, Baby Boomer, Social Media > Bytes: 14946119 - LISTEN 10/13/08

563_ The 2nd Annual Angel Capital Summit is Heading Our Way

This year they're scripting it to be twice the size because it sold

out last year. They have room for at least 1000 people; and billions of dollars in investments made, represented on the executive committee at the Rockies Venture Club 2nd Annual Angel Capital Summit. This is a state wide networking event, pulling together on the platform each group providing deals to the event. Kevin Johansen said, "Our groupware has a deal flow management system embedded in it. By example Grand Junction Incubator is recruiting advisors to their group to help them screen their deals and submit the best of the best up to the Angel Capital Summit executive committee. That's the semi finals." From there the executive committee (representing lots of money actively seeking deals) will screen and select the top 40 to be presented on November 21st – all day. At the end of the day we're pulling together a 'town hall meeting' with thought leaders from up and down the front range, to basically sit down and talk about how to make sense of what's happening in the economy. We're trying to open up the conversation and address these problems. It's a scary thing to be out there all by yourself, we don't want anybody to think they're all by themselves. Everybody in the room wants everybody else in the room to be successful. The focus isn't only on raising money but also getting help, mentorship and so on.
Related Links: Angel Capital Summit || Rockies Venture Club || Business Catapult || Venture Capital || Keywords: RVC, Angel Capital Summit, Angel Funding, Venture Capital, Kevin Johansen, Business Catapult > Bytes: 7950736 > 10/06/08 Channels: VC LISTEN

564_ Expense Paid Trip to Job Fair in Boulder, Colorado

Chris Wand, managing partner at Foundry Group here in Boulder, Colorado, had some startling news for the whole country... "A handful of us were talking about what is going on in Boulder – there is an amazing amount of activity going on here – a huge number of startups, a lot of them growing very rapidly. One of the pain points they're all experiencing is finding enough technical talent, software developers, programmers, engineers. We have a lot of great talent here in Boulder; we just don't have enough given how fast these companies are growing. We thought the right way to recruit out of state talent to Colorado, to Boulder, was to find a way to fly them out here where it was low cost or no cost to them, to experience Boulder for three days. We're having a week long job fair at the end of October. Aiming to fly in about 100 folks and we're giving them a day to experience Boulder, just get to know the town. Then in a 'speed dating fashion', meeting with each one of the 20 sponsoring companies, and a third day to go deep on interviews with the companies they're most interested in." Get the details, there's much more to this story.
Related Links: Expense Paid Job Fair || Foundry Group || TechStars || Colorado Startups || Venture Capital Channel || Keywords: Boulder Startups, Boulder Job Fair, Foundry Group, Chris Wand, Technology Developers, Engineers, Software Developers, Boulder Wants You > Bytes: 7505191 > 10/06/08 > Channels: VC, Software - LISTEN