DECEMBER 2013... Alphabetical Listing
Neal Browne, Touch Point Video
CereScan & Tug McGraw, Raising Money & Helpin People
Cloud-Elements, Gary Gaessler Interviews L L Nelson
Community Reach Channel, Business Leaders making a big difference
Jim Deters, Founder/Managing Director, Galvanize
T Rick Fort, President & COO, CereScan
Mark Geene, CEO/Co-Founder, Cloud-Elements
Eric Hubbell, Founder/CEO, MyHubApp.com
Sian Morson, Founder/CEO, Kollective Mobile
Peter Swinburn, CEO, Molson Coors - Social Enterprise Recognition
Kate Tallman, Interim Associate VP, Technology Transfer Office, Univ. of Colorado
Kate Tallman, New Healthcare Business Model
Jenna Walker, CoFounder, Artifact Uprising
w3w3 Community Calendar, List your events... Published Weekly



Raising money and helping people with big challenges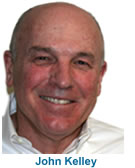 1484_ 12/30/13 - CereScan has become a center of excellence for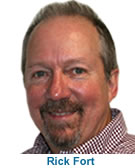 looking at functional brain injury, how people's brains are performing or not, and working with companies that potentially have solutions or remedies for some of those problems", said John Kelley, Chairman of the Board and CEO. John and Rick Fort, president and COO of CereScan are very excited about this. It has opened a lot of doors around the country, to some of the most innovative therapies. At the same time, creating opportunities for CereScan's expansion outside of Colorado. Of course, CereScan is on the assessment side, not a therapy company and that allows them to work as an independent, objective resource for those therapy companies as they do research. CereScan has established their first clinic in Naples, Florida, enabling a Nuclear Medicine facility to be able to do brain imaging. John pointed out that at its core, CereScan is a measurement company, so their partnering, being part of a team, they're really trying to solve some of the most complex brain disorders that people are experiencing today. That's a real opportunity for us to move, to collaborate, perhaps even locate where those therapeutic companies are. John explains, "There is a very well known non-profit in California, the Tug McGraw Foundation. Their plank is to help use donated monies to address certain brain problems. CereScan is one of the few entities that they have teamed up with. For our listeners, people like us that do charitable things in the community, something that is really helpful, that we've been able to, across the country, is to have people donate money to the Tug McGraw Foundation and Visible Brain Injury Project..." Listen for much more...
RELATED LINKS: CereScan || Tug McGraw Foundation || TiE Rockies John Kelley || Innovation Pavilion || Software || KEYWORDS: John Kelley, Rick Fort, CereScan, Tug McGraw Foundation, Traumatic Brain Injury, TBI, ADHD, ADD, Bipolar Disorder, Depression, Anxiety, Alzheimer's, Parkinson's, Veterans, bytes= 8970974
LISTEN TO: John Kelley & Rick Fort, Cerescan

Powered by Podbean.com
It can mean new business models around healthcare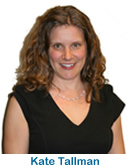 1480_ 12/16/13 - We are back with Kate Tallman, Interim Associate Vice President of Technology Transfer Office, University of Colorado. Now at the system level for the first time, Kate tells us she has a great opportunity to understand what's going on at CU Denver and the medical campus in particular. It's very interesting to learn about healthcare innovations and all the research they have going on there. It's a new area, but an old area for Kate. She started her career doing financial analysis of hospitals and healthcare. So, she says, "I'm coming full circle now in seeing the business of healthcare. There was a wonderful conference put on by Silicon Flatirons Center called, 'The Future of Healthcare Innovation'." Kate said "investors are now getting very interested in healthcare services. This can mean a lot of things. It can mean new business models around healthcare. Providers can optimize the care they deliver to patients. A lot of information technology was patient's data - all of these areas are becoming increasingly valuable as we move into the era of healthcare reform. As this gets implemented healthcare systems are going to need to demonstrate that they can deliver quality outcomes for patients. This is an untapped opportunity because..." listen for more...
RELATED LINKS: CU Technology Transfer Office || CU TTO Channel || TTO Blog || CU TTO || Blog || KEYWORDS: Kate Tallman, Technology Transfer Office, University of Colorado, TTO, Health Care, Industry Research Funding, Innovation, Commercialization, Industry Relationships, bytes=4781351
LISTEN TO: Kate Tallman, Interim Associate Vice President, Technology Transfer Office, University of Colorado

Powered by Podbean.com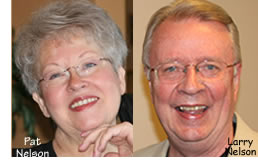 Planning Calendar - Special Events - Conferences - Monthly Meetings

1482_ 1/2/12 - It's that time of the year again, and we don't want you to miss out on the opportunity to get your events noticed. Submit your special events and monthly meetings…
it' s FREE! *** Does your organization have a Special Event that should be listed on the "w3w3 Calendar & Coming Events" ?
We have started the 2014 calendar and this page can help your organization in Planning and Avoiding Conflicting Dates with other organizations. It's a Collaboration tool to enhance your effectiveness. If your organization has meetings or events, we invite you to submit them for posting on our Web Community Calendar (FREE). Why lose your audience to another event that is important and just scheduled at the same time. How often have you heard, I just couldn't be in two places at once.

Plan successful events in the future that won't conflict with others:
SUBMIT Your Event Dates – for the entire 2014 Year
RELATED LINKS: Community Planning Calendar || KEYWORDS: Community Calendar, Planning Calendar, Special Events, Conferences, Monthly Meetings, Business,
LISTEN TO: Pat & Larry Nelson, CoFounders, w3w3® Media Network

Powered by Podbean.com
The key is making your application more functional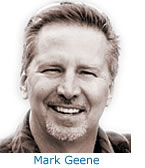 1476_ 12/9/13 - Recently we spoke to Mark Geene, CEO and co-founder of Cloud-Elements. He said, "We are very excited about the big opportunity, integrating cloud services together, allowing companies to focus on building their core unique functionalities - something they were excited about building vs. all the plumbing and connecting cloud services together. We are an API [Application Programming Interfaces] management services company. API's are used to stitch application interfaces together and essentially Cloud-Elements provide a unique way of integrating lots of cloud services into our client's applications. So if they need to connect to document services they could write to one API and connect to all those leading document services. Same thing for CRM, customer service, payment services, etc., and do that at a fraction of the cost and time that it would take to custom develop." Their primary customers are startups and S&B services although they do have some larger enterprises working with them, (Dropbox, ViaWest, Photobucket...) but the main target is...
RELATED LINKS: Cloud-Elements || Galvanize || Economy Builders || Mastering Change || KEYWORDS: Mark Geene, Cloud-Elements, API, Application Programming Interfaces, Startups, S&B services, Dropbox, ViaWest, Photobucket, Galvanize, Entrepreneurs, > bytes=4908411
LISTEN TO: Mark Geene, CEO / CoFounder, Cloud-Elements

Powered by Podbean.com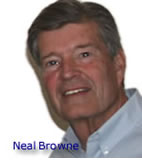 You either win or lose with sound bites

1477_ 12/9/13 - You'll recognize Neal Browne he has served as an anchor on the evening Channel 9 News here in Denver for a number of years. In today's incarnation Neal delivers expert presentation and media coaching, and this is what brings us together. Neal produced a short video for Larry's program, 'Disruptive Strategies for Building Your Business' - Video Promo at TiE Rockies this coming Friday, 12/13/13. Over the course of years Neal found that there were many people who had great things to say, but they had no idea how to say them. So they were specialists in their area but when it came to communicating... blank slate, they had no clue. Neal thought it was unfortunate, and the unfairness of it all was that people had good causes they wanted to talk about and they didn't know how to communicate in the way that it made sense to their audience or to the media. And so they lost by default! That was a turning point for Neal ...listen for more...
RELATED LINKS: Neal Browne & Associates || Disruptive Strategies for Building Your Business - Video Promo || Touchpoint Video || Expert Media || TiE || Podcasting Directory || Business for Breakfast || KEYWORDS: Neal Browne, Touchpoint Video, Expert Media Coach, TiE Rockies, Business for Breakfast, Disruptive Strategies for Building Your Business, Sound Bites, Communicate, Express Themselves, > bytes=3652025
LISTEN TO: Neal Browne, Expert Presentation & Media Coach

Powered by Podbean.com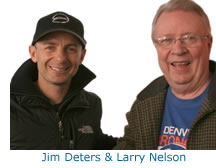 Financial capital, angel investors, institutional venture capitalists

1472_ 12/2/13 - With a 16 year career - and a lot of startup, building and exiting experience, Jim Deters, the founder / managing director of Galvanize wanted to build a platform that basically solved a lot of the problems he had encountered when building his own companies. The problems really revolved around three things, having a flexible workspace and having like minded people around, it was having and finding more human capital - more software engineers, more great talent to add to his team and of course, finding the financial capital, angel investors or institutional venture capitalists to invest in a new company. So basically, Jim said, "We put all of those under one roof here at Galvanize to coalesce with ecosystems on those three big problems." Summarizing, the three big C's, as they say at Galvanize, are Community, Capital and Curriculum... oh, and they've added Coffee to that list. Larry asked, "How do you recruit companies for this space?" So they opened October 22, 2012 - moved in with 17 companies and from that nucleus they now have about 150 companies... listen for more...
RELATED LINKS: Galvanize || Mastering Change || Entrepreneurs || Podcasting Directory || KEYWORDS: Jim Deters, Galvanize, Entrepreneurs, Financial Capital, Angel Investors, Institutional Venture Capitalists, Community, Capital, Curriculum, bytes=6904166
LISTEN TO: Jim Deters, Founder/Managing Director, Galvanize

Powered by Podbean.com
A mobile application for social event planning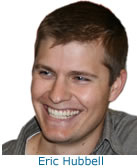 1474_ 12/2/13 - My Hub is a mobile application for social event planning. The premise is essentially on a daily basis, when we get our friends together, we spend a lot of time doing group text messages, emails, a lot of phone calls and you're constantly on your device trying to coordinate with friends. So we look at that and we see a pretty big opportunity where that whole process can be flushed out and a little more efficient and we can bring almost more creativity to it. With My Hub, the app, allows people to create events very quickly - as well as fund those events through a couple of different ways - and ultimately invite their friends to get people together for fun adventures in the mountains or outside, etc. And, it can be used to plan anything from your next activity to this weekend or something a month in advance. As part of the application you can see what your friends are doing as well as plan your own events. The neat thing about it is I can potentially go into the app and see what my friends are doing across the country in New York or locate...
RELATED LINKS: My Hub App || Galvanize || Economy Builders || PodCasting Directory || Mastering Change || KEYWORDS: Eric Hubbell, MyHubApp, Mobile Application, Chris Onan, Galvanize, Entrepreneurs, Colorado, Create Events, Apps > bytes=3652025
LISTEN TO: Eric Hubbell, CEO/Founder MyHubApp

Powered by Podbean.com
Business Leaders making a big difference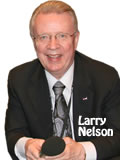 1483_ 12/30/13 - Reaching out to and supporting the community is what the Community Reach Channel is all about. Sponsored by CIMCO a company known for organizing and supporting numerous community efforts. We have featured fabulous companies and business leaders who are changing the environment of our entire state in meaningful and positive ways. They have helped individuals and whole communities to create a better quality of life for people far and wide. And, we recognize with gratitude, the sacrifices of our military, their families and the special individuals who serve those less fortunate. If you know of any people or companies that should be interviewed, let us know. Email: info@w3w3.com
RELATED LINKS: Community Reach || CIMCO || Social Entrepreneurship || Business and Social Enterprise Awards Photos (12/3/13) || KEYWORDS: Community Reach, High-Profile Leaders, Social Responsibility, Business Leaders, Corporate Culture, Profitability,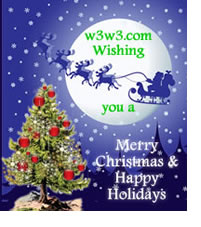 The past is not gone…
it is part of us.
At w3w3.com, we archive interviews and stories of the past. In fact, 1000s can be found on our site. This is a great place to get a deeper insight into the business leaders in our area, an historic view of the business trends and companies that live here. Simply type in a name of a person, an organization or a topic of interest in the Google 'search box' and you'll be given links. People from all over the country as well as other countries search our site. Below are four examples of archived interviews. Now it is your turn to search… Have a fabulous holiday season and Merry Christmas to all from w3w3.com
STRATEGIZE - DESIGN - DEVELOP - ANALYZE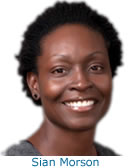 1479_ 12/16/13 - Another fabulous entrepreneur; A women who has started an "IT" company. Lucy Sanders, the CEO for the National Center for Women and Information Technology or NCWIT, is back with another in the series of interviews with fabulous entrepreneurs. Lucy is joined be Larry Nelson, co-founder of w3w3.com Talk Radio. This series focuses on women who have started "IT" companies in a variety of sectors, all of whom have just fabulous stories to tell us, about being entrepreneurs. Today we are interviewing Sian Morson the Founder and CEO of Kollective Mobile. Kollective Mobile is a mobile development agency that focuses on bringing mobile solutions to start-ups and agencies. Sian also speaks and writes about mobile strategy for a number of publications and also works with a variety of non-profits working to bridge the digital divide. She is an advisor to Learning Gateway and Exposure Camp. Sian Morson is a tech entrepreneur, mobile evangelist and strategist. In 2010, Sian founded Kollective Mobile to help other businesses and startups with mobile development and strategy. A seasoned digital professional, Sian has worked with many high profile clients to deliver large web builds and campaigns for popular brands. Her diverse skill-set includes marketing, advertising, mobile strategy, business management and thought leadership. She works closely with her partners and clients to assist them in achieving their overall business objectives...listen for much more...
RELATED LINKS: Kollective Mobile || NCWIT Home || NCWIT Blog || Heroes Channel || KEYWORDS: Sian Morson, Kollective Mobile, Lucy Sanders, National Center for Women in Technology, NCWIT, Women, Girls, Technology, Mobile Solutions, bytes=15227823
LISTEN TO: Sian Morson, CEO/Founder, Kollective Mobile

Powered by Podbean.com
Exciting work underway for TBI, Alzheimer's...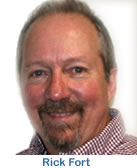 1481_ 12/16/13 - We last interviewed Rick Fort, at TiE Rockies following a presentation by John Kelley about CereScan, that was about a year ago. CereScan is a brain imaging company that uses advanced technologies to provide evaluative information for a variety of different neurological disorders and neuro-psychiatric disorders. For example when CereScan does a scan of a person's brain; the scan will show things like evidence of Alzheimer's, Parkinson's, and other kinds of dementia. The scan will show evidence of traumatic brain injuries and toxic brain injuries. On the neuro-psychiatric side they can see evidence of ADHD and ADD, bipolar disorder, depression, anxiety, a variety of different disorders that people experience, and when you think about it, all of these disorders begin in the brain, and that is what CereScan does. Larry asked Rick who is now the President and COO of CereScan about who might use this technology and Rick told us, elderly people having memory problems or feel like they're not solving problems as well as they used to may want to come in to see if there is anything going on. CereScan is in the middle of launching a study to work with veterans who have been exposed to numerous concussive events. The study will look at a specific treatment for TBI, [Traumatic Brain Injury]. The symptoms of TBI are varied. We are also looking at a study of Alzheimer's patients. CereScan will do a pre-treatment scan and then a post treatment scan. What our scans are measuring are organic changes in the brain, following treatment. Essentially... listen for more.
RELATED LINKS: CereScan || Communication Technologies || TiE Rockies || Innovation Pavilion || Software || KEYWORDS: Rick Fort, CereScan, Tug McGraw Foundation, Traumatic Brain Injury, TBI, ADHD, ADD, Bipolar Disorder, Depression, Anxiety, Alzheimer's, Parkinson's, Veterans > bytes=3652025
LISTEN TO: Rick Fort, President and COO, CereScan

Powered by Podbean.com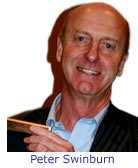 Enhancing customer loyalty, corporate culture and profitability

1475_ 12/9/13 - Colorado leaders discussed how social responsibility can enhance customer loyalty, corporate culture and profitability. At the ACG 7th Annual Business & Social Enterprise event the keynote speaker was Peter Swinburn is the President and Chief Executive Officer of Molson Coors Brewing Company. Chris Pelley's definition of social entrepreneurs is, 1.) It's people who are going to use creative thinking in solving any problem. 2.) The notion of using real business principals and business drivers for the best results is also an important issue. 3.) Sustainability." Swinburn has been in the global beer industry for more than 30 years and has held various senior roles in marketing, retail management and sales. Swinburn joined Molson Coors in 2002 during the Coors Brewers, Ltd. acquisition in the U.K. Prior to his current role, Swinburn was President and Chief Executive Officer of Coors Brewing Company, the U.S. subsidiary of Molson Coors Brewing Company, a role he took in October 2007. From 2005 to 2007, Swinburn was CEO of Coors Brewers Limited, another ...listen for much more...
RELATED LINKS: Molson Coors || Community Reach || Social Entrepreneurship Channel || ACG Denver Channel || CIMCO Private Wealth || KEYWORDS: Peter Swinburn, Molson Coors, Annual Business & Social Enterprise, ACG, Coors Brewing, Social Responsibility, Sustainability, Customer Loyalty, Corporate Culture, Profitability, > bytes=9750468
LISTEN TO: Peter Swinburn, CEO, Molson Coors

Powered by Podbean.com
ACG Denver 7th Annual Business & Social Enterprise Event

Interview with the Interviewer: Larry Nelson, w3w3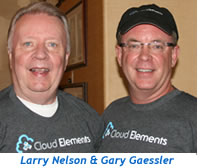 1478_ 12/9/13 - Gary Gaessler, VP Sales and Marketing for Cloud Elements said this month he had the pleasure of interviewing one of the most influential interviewers in the Colorado tech community, Larry Nelson. On November 7th, CTP and TiE Rockies celebrated entrepreneurial technology companies and their achievements at the Ascent Awards and Larry and Pat Nelson were honored as the 2013 CTP Tech Icon Award recipients! Larry and Pat co-founded w3w3© Media Network, launched in 1998. They have attended over 1,000 events, taken over 40,000 photos and have interviewed 2,000 plus tech leaders. Join us in thanking Larry and Pat for their tireless contributions promoting our Colorado tech community for the past 15 years! We were excited to ask Larry a few questions regarding his experiences and observations in the tech community. What are some common traits among people you have interviewed? Larry, you have built 12 of your own businesses. How has the way business is done changed in the last 15 years? What advice do you have for young entrepreneurs? Brad Feld wrote an entire book about startup communities and talks about his "Give before you get" philosophy. He has really started a whole movement among startups and the internet community. Can you expand on some of the things you have seen in the community? Read the interview text for more ...questions and replies...
RELATED LINKS: Interview || Cloud Elements Home || Communication Technology Professionals || TiE Rockies || Innovation Pavilion || Business for Breakfast || KEYWORDS:Larry Nelson, w3w3.com, Media Network, Gary Gaessler, Cloud-Elements, Communication Technology Professionals, TiE Rockies, Innovation Pavilion, Entrepreneurs, Brad Feld, Tech Leaders, Leonard Nimoy, Interview, >

Federal grants are just getting more and more competitive

1471_ 12/2/13 - We are speaking with Kate Tallman the Interim Associate Vice President of Technology Transfer Office, University of Colorado. There's been a lot happening and we're checking in with Kate for an update. Kate took on this role July 1st when Tom Smerdon moved to Texas. Tom had focused on how the TTO could serve the Universities desire to increase industry research funding and how we all work together on that. Now Kate's taken up that cause and there have been initiatives at the president's level as well as the Boulder Campus level to increase interactions with industry and so, Kate said, "Our office needs to adapt our practices to support that. It used to be when you thought of commercialization and industry at the University of Colorado, you thought of the Technology Transfer Office. But now, innovation, commercialization and industry relationships are the highest priorities at the highest levels. So things are really changing quickly and... listen for more...
RELATED LINKS: CU Technology Transfer Office || CU TTO Channel || TTO Blog || CU TTO || Podcast Directory || KEYWORDS: Kate Tallman, Technology Transfer Office, University of Colorado, TTO, Industry Research Funding, Innovation, Commercialization, Industry Relationships, > bytes=9750468
LISTEN TO: Kate Tallman, Interim Associate Vice President, Technology Transfer Office, University of Colorado

Powered by Podbean.com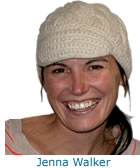 They had the artistic talent but lacked the technology talent

1473_ 12/2/13 - Jenna Walker, her sister and husband, all professional photographers and artists in their own right, came to Galvanize last July to start their business, Artifact Uprising. Now they had the artistic talent but lacked the technology talent and startup knowledge necessary to make their dream a reality. They've created Artifact Uprising to bring back the beauty of the tangible. Jenna said, "We live in this amazing digital world, our camera phones are awesome but we all feel we want to leave things behind that are tangible for our families and for ourselves." So they were inspired to start a company where people could go and design beautiful high quality things of their photos and leave them behind for generations to come, in a more tangible form. We asked about the challenges facing new entrepreneurs. Initially it wasn't so challenging because, "We didn't know what we didn't know." Keeping up with the growth of the company has been hard because there are so many things they needed to accomplish that they weren't aware of... Listen for more...
RELATED LINKS: Artifact Uprising || Galvanize || Economy Builders || Mastering Change || KEYWORDS: Jenna Walker, Artifact Uprising, Professional Photographers, Artists, Galvanize, Digital World, Technology Company, > bytes=6681812
LISTEN TO: Jenna Walker, CoFounder, Artifact Uprising

Powered by Podbean.com