2013 INDEX
w3w3.com Interviews

Current Month down, for 2013... Alphabetical
DECEMBER... Alphabetical Listing
Neal Browne, Touch Point Video
CereScan & Tug McGraw, Raising Money & Helpin People
Cloud-Elements, Gary Gaessler Interviews L L Nelson
Community Reach Channel, Business Leaders making a big difference
Jim Deters, Founder/Managing Director, Galvanize
T Rick Fort, President & COO, CereScan
Mark Geene, CEO/Co-Founder, Cloud-Elements
Eric Hubbell, Founder/CEO, MyHubApp.com
Sian Morson, Founder/CEO, Kollective Mobile
Peter Swinburn, CEO, Molson Coors - Social Enterprise Recognition
Kate Tallman, Interim Associate VP, Technology Transfer Office, Univ. of Colorado
Kate Tallman, New Healthcare Business Model
w3w3 Community Calendar, List your events... Published Weekly
Jenna Walker, CoFounder, Artifact Uprising

NOVEMBER 2013 ... Alphabetical Listing
ACG Denver, Dan Burns, Accuvant - Slideshow
Mike Biselli, MedPassage, CMO & CoFounder
CTP Annual ASCENT Awards 2013, Larry & Pat Nelson, w3w3.com
Receive Inaugural Tech Icon Awards
CTP Ascent Awards, Slideshow & Winners
Brad Feld & Jerry Colonna, Defrag 2013 - Emotional Challenges of Entrepreneurship [3 Parts]
Defrag Conference 2013, Slideshow
Steve Dine, Datasource Consulting
Steve Dine, Part 3
Tim Fells, SendGrid, Director Developer Relations
Galvanize an Ecosystem,Mike biselli & Chris Onan
Sherisse Hawkins, Beneath the Ink, NCWIT Hero
Michael Hess, Blind Institute of Technology
Bart Lorang, FullContact - 100% Accurate - in the Cloud


OCTOBER 2013 ... Alphabetical Listing
Paul Bauer, Doud Dixon, University Hills Rotary
Ray Hutchins, Founder/President, Denver SEO Services
Chris Onan, Managing Director, Galvanize
Justin Sanger, CEO/Founder, SupportLocal


Colorado Flood, Devistates 2000 sq miles
Vic Ahmed, Founder, Innovation Pavilion
APEX 2013, Awards and Conference
David Cohen, When did you have a 'Good April'...
David Cohen, Creating an Unfair Advantage
Jack Dangermond, Founder/Fresident, ESRI
Jack Dangermond, The Future - wil.i.am
DSW / Denver StartUp Week 2013
Charles Fred, President, Breakaway Group - Xerox
Terry Gold, Speech Recognition Technology
Ray Hutchins, Terrifying Tales
Ray Hutchins, Founder, Denver Cyber Security
Karan Khemka Billions of dollars to help higher ed...
Larry & Pat Nelson, Valueable Community Calendar
Howard Potter, Have your own micro captive insurance company
Bill Van Orsdel, CoFounder/CMO, WaveCloud
TiE Rockies, Leverage the Organization for Business Growth
Bill Van Orsdel, CoFounder/CMO, WaveCloud
Bill Van Orsdel, Steps to take, Things to know!
Elizabeth Weiland NoCo - Makers Faire 10/5/13
Joe Zell, Grotech Ventures, East Meets West
AUGUST 2013 ... Alphabetical Listing
Aspirations in Computing, Tech Savvy Women, Taking them from HS to...
David Cohen, CEO, TechStars - 1 of 3
Economy Builders, Entrepreneurs building our economy...
F5 Networks, John Giacomoni & Manish Vachharajani
Gary Gaessler, Cloud Elements - Makes developers work faster...
Darrin Ginsberg, Super G Holdings - The Guppy Tank
Michael Hess, Founder, Blind Institute of Technology
Francy Milner, Leeds School of Business, CU Boulder
Howard Potter, 8th Cross Networking Event 9/26/13
Eric Roza, CEO, Datalogix @ ACG Denver 8/2013
Bart Taylor, Launches Company Week
ViaWest, Awarded first-ever North American Tier IV Design Certification

JULY 2013 ... Alphabetical Listing
Leslie Bradshaw, COO, Guide - NCWIT Hero
Convercent, CEO Patrick Quinlan - Makes a Big Splash
Jill VanMatre Dupré, Assoc Director, Atlas Institute
Les Haber, Front Range Child Abuse Prevention Project
Drs. Kim Heidenreich & Greg Miknis, Treatment & prevention of brain damage...
Beth Krodel, CoFounder, Insight Designs - NCWIT Hero
Arlen Meyers, CU Program - bio Innovation & Entrepreneurship
Nelson & Nelson, Master Change - Work with chaos
Matt Pardee, Chief Evangelist, StrongLoop
Private Equity Growth Capital Council
What is Social Entrepreneurship, Paul Bauer, DU & Chris Pelley, CIMCO
Todd Roebken, General Manager Denver, Jones Lang LaSalle
SaddleUp! Foundation, Denver Suitcase Party
Garry Seaber, IT Liquidaators
CU Tech Transfer Office, Kate Tallman, Interim Assoc. VP, CU Tech Transfer
Navin Thadani, Ravello Systems
"Venture Deals", Brad Feld & Jason Mendelson
w3w3®, Business Community Calendar - Why?


JUNE 2013 ... Alphabetical Listing
ACG Denver, Todd Roebken, President
Autism Society of Colorado, Share the Journey, Sunday 6/9/13
Patrice Barber, CEO, Taylor Made Marketing
Cary Brese, CEO, GenieDB
Dan Caruso, Founder/CEO, Zayo
CIMCO Cares, Military Appreciation Day 6/15/13
Thomas Grassl, Director Developer Relations, SAP Global
Les Haber, GM, Radio colorado Network 6/17/13
Matt Ingenthron, Director Developer Solutions, Coucbase
Keith Larsen, President/Founder, SKiL Business Advisors
Seth Levine, Foundry Group, Glue Focus on APIs & developers
Arlen Meyers, MD, MBA, President/CEO, Society of Physician Entrepreneurs
Les Simpson, President, Deferred Tax Benefits
Ian Spinelli, Marketing Coordinator, Canopy
TiE Rockies, CIMCO Cares, Business for Breakfast

MAY 2013... Alphabetical Listing
ACG Denver, Premier association for Mid Market Corporate Growth
Autism Society of Colorado, Kim Tenune, Director Outreach
PSA/ Walk With Autism, Share the Journey June 9, 2013
Colorado Companies to Watch, Fuels Economic Fire of Colorado
Sip and Connect, First Annual... Big Hit
Arlen Meyers, MD, MBA, Pres/CEO, Society of Physician Entrepreneurs
Arlen Meyers, The Art of Raising Money... has changed!
Balanl Nair, Liberty Global on expanding internationally
Eric Norlin, Glue Con 2013 focus on Developers
James Buckles, CEO, Autism Society of Colorado... Walk for Autism 6/10/13
Kevin custer, Founding Partner, ARC Capital Development
ColoradoFIRST Regionals, Ultimate Ascent
Laurie Fitzgerald, Sr. Practitiooner, The Consultancy, Inc.
Michael Hamers, Lightspeed Design & Branding Group
Debby Henkens, Caregiver/Employees cost industry $30 B
Mike Robertson, Straight Talk... Be Prepared
2005 History, Building Business in Colorado
JumpStart 2013 Paul Washington, OED Denver
Penny Lewandowski, Edward Lowe Foundation
MARCH 2013

ACG Denver, RMCGC w/ Dr. Maria Guajardo
ACG Denver, RMCGC w/ John Mackey, Author, Conscious Capitalism
Colorado Technology Assoc., C-Level @ A Mile High
Bill Flagg, SFC/Crash Course: Bootstrapping (part 1 of 2)
Bill Flagg, SFC/Crash Course: Bootstrapping (part 2 of 2)
Jim Franklin, SendGrid - Startups use free web services, good idea!
Michele Gebhart, Look at Business Practice
Dave Leonard, Aggressive expansion & energy conservation
John Mackey, CEO, WholeFoods Market
Kourtney Nelson, Dean, Alandi Aryuveda Solutions to healthcare crisis...
Leonard Nimoy, Time for the Space Symposium 2013
Nancy Phillips, ViaWest, Controlling your destiny...
Sarah Schupp, Founder & CEO, UniversityParent
Tom Smerdon, CU TTO, America Invents Act
Tom Smerdon, Tech Transfer, success in marketing new ideas!
Ed von Bleichert, CU Mgr. Environmental Ops - Zero Waste
Edward von Bleichert, It's time to get rid of the pests...

FEBRUARY 2013

Ingrid Alongi, Quick Left named WorldBlu's Most Democratic Place to Work...
Brad Bernthal, Silicon Flatirons Center - Entrepreneur Initiative
Jeremy Bloom, Jeremy Bloom - Entrepreneurs Unplugged
Kendall Colman & Molly Hughes , Colman Coaching Company
Colman & Co., Kendall Colman & Molly Hughes [part 2]
Richard Duke & Kevin Smith, CID4 - Developing Venture Capital
Richard Duke & Kevin Smith, CID4 Supports Colorado Life Science Industry
Bill Flagg, SFC Crash Course - Bootstrapping
Terry gold, Gold Systems Provides Speech Recognition Platform for...
Rich Liner, KidsTek February 20th Dinner -Supporting our Kids
Ron McKey, FlyingBeds International
Stephen Miller, Daniels College of Business, Entrepreneurship
Larry Nelson, Software at its best & Inside Secrets
Charles (Chuck) Patti, Daniels College of Business, Customer Experience
Christine Riordan, Dean, Daniels College of Business, DU


JANUARY 2013
Bud Ahearn & Chris Pelley, Local Heroes...
Bud Ahearn & Chris Pelley, Social Entrepreneurship
Applied Trust, Trent Hein & Ned McClain... CCTW
Alan Beaulieu, Economist, Trend Research on 2013
Colorado Companies to Watch, Nominations Close Jan 28th
Foundry Group, Seth Levine & Ryan McIntyre
Ariel Garten, CEO, InteraXon - Brain-Computer interaction
Jean Hammond, Learn Launch - NCWIT Hero
Hilary Mason, Chief Scientist, bitly & NCWIT Hero
PrintrBot, Brook Drumm, 3-D Printer
QFO Labs, John Condon CTO & Jim Fairman COO
Tom Smerdon, Interim Associate VP, CU Tech Transfer, Reports



Federal grants are just getting more and more competitive

1471_ 12/2/13 - We are speaking with Kate Tallman the Interim Associate Vice President of Technology Transfer Office, University of Colorado. There's been a lot happening and we're checking in with Kate for an update. Kate took on this role July 1st when Tom Smerdon moved to Texas. Tom had focused on how the TTO could serve the Universities desire to increase industry research funding and how we all work together on that. Now Kate's taken up that cause and there have been initiatives at the president's level as well as the Boulder Campus level to increase interactions with industry and so, Kate said, "Our office needs to adapt our practices to support that. It used to be when you thought of commercialization and industry at the University of Colorado, you thought of the Technology Transfer Office. But now, innovation, commercialization and industry relationships are the highest priorities at the highest levels. So things are really changing quickly and... listen for more...
RELATED LINKS: CU Technology Transfer Office || CU TTO Channel || TTO Blog || CU TTO || Podcast Directory || KEYWORDS: Kate Tallman, Technology Transfer Office, University of Colorado, TTO, Industry Research Funding, Innovation, Commercialization, Industry Relationships, > bytes=9750468
LISTEN TO: Kate Tallman, Interim Associate Vice President, Technology Transfer Office, University of Colorado

Powered by Podbean.com
Honoring young women at the high school level


1417_ 8/5/13 - Aspirations in Computing is a talent development initiative designed to increase female participation in technology careers by providing encouragement, visibility, community, leadership opportunities, scholarships, and internships to aspiring technically inclined young women. MUST SEE VIDEO!
Since 2007, NCWIT has inducted more than 2,500 young women into the Aspirations in Computing community and is helping to usher these women into technology careers.
If one thing is clear, it's that Aspirations in Computing women are really going places! In this issue we'll explore some of those different places where Aspirations in Computing recipients are going: Naomi Shah and Meiri Anto went all the way to Brussels to accept the "Tech Needs Girls" prize at the European Parliament; Nicole Torcolini is helping people with disabilities get around more independently through her assistive software; Colorado Aspirations in Computing recipients are helping their peers get into the workforce with new tools they created; and computing educator Catherine Wyman is encouraging Arizona girls to pursue their career goals.READ MORE
RELATED LINKS: Aspirations in Computing || Application (Due 9/15 - 10/31) || Success Stories/pdf || National Center for Women in Technology || NCWIT Heroes || MUST SEE VIDEO! || KEYWORDS: NCWIT Aspirations in Computing, Award for Aspirations in Computing, Ruthe Farmer, Lucy Sanders, NCWIT, AspireIT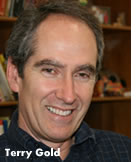 Terry Gold, CoFounder of Gold Systems
Microsoft goes live on the Gold System...

1344_ 2/4/13 - His first day at work was July 4th, 1991, speaking of Independence day. Terry Gold, CoFounder of Gold Systems said, "It was the first time I worked on a holiday too, so welcome to the life of the entrepreneur." Gold Systems helps big companies communicate better with their customers, partners and employees. They are a software company. Originally, they built their software on other people's platforms, like AT&T and Avaya and such, even Microsoft - they're a big Microsoft partner now. Most recently they've built their own platform and Terry was happy to tell us that yesterday, Microsoft went live on their platform, that's a big win for Gold Systems. Larry asked how that evolved and Terry told us, about seven years ago, Microsoft called Terry and said, we're going into the communications business. They told Terry what they were going to do and Terry decided, "we've got to be a part of this." So they were a services partner building software on the Microsoft speech recognition platform. A few years ago Microsoft decided to fold that into an even bigger thing that could replace phone systems, replace PBXs... - it's called Microsoft Link, But they weren't going forward with the speech recognition part of it as a stand alone platform. Gold Systems decided to build their own and just launched it late last year. We've got a handful of customers, a couple of the biggest banks in the world, a big aerospace company and then yesterday, [Ta dah!] Microsoft went live with it, so we're excited. Gold Systems got started before the web, with everything Terry's seen and been a part of, Larry wanted to know what he sees coming down the road. "Wow. Everything is changing for people. We're all mobile.. Listen for more...
RELATED LINKS: Gold Systems || Microsoft Vonetix 7 Voice || Feld Thoughts || Podcast Directory || Terry Gold Blog || KEYWORDS: Terry Gold, Gold Systems, Vonetix 7 Voice, Microsoft, Brad Feld, PBXs, Microsoft Link, Mobile, bytes=5993851
LISTEN TO: Terry Gold, CoFounder & CEO, Gold Systems

Powered by Podbean.com
1461_ 11/11/13 - Brad Feld and Jerry Colonna ...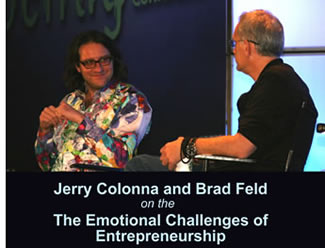 ...shared a candid and open discussion of the emotional challenges of entrepreneurship at Defrag 2013. In a remarkable demonstration of openness and bravery, Brad continues to share his own journey with depression over the last year. Both through his personal blog, and again with a live audience at Defrag 2013, Brad openly shares the pain of depression, the importance of support provided by his wife Amy and close friends, and in doing so, attempts to break the barriers and silence surrounding mental illness.
LISTEN TO: The Emotional Challenges of Entrepreneurship Part 1 of 3

Powered by Podbean.com
(part 2 of 3, 1360_ 11/11/13 -


The stigma and practice of social silence surrounding mental health issues prevents many from accessing or even seeking help for what science has long recognized as a common ailment. Depression affects approximately one in every three people, and yet we continue to struggle in our efforts to penetrate the wall behind which many of society's brightest minds suffered in silence. Abraham Lincoln, Winston Churchill, Albert Einstein

and astronaut Edwin 'Buz' Aldrin all suffered from clinical depression masked by the carefully chosen monikers of melancholy or the blues.

LISTEN TO: The Emotional Challenges of Entrepreneurship Part 2 of 3

Powered by Podbean.com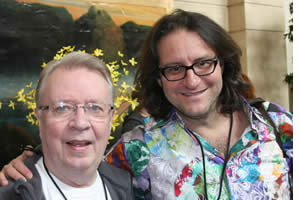 Everyone of us experiences
short periods of sadness, loneliness or depression; each of these normal emotions in the course of one's life that arise from troubling times, challenges, loss or the hurtful actions of others. True clinical depression, however, often results in a pervading and deep sense of depression that permeates all aspects of life, which often become overwhelming, and cause the sufferer to experience an inability to cope with or carry out regular activities of daily living, and negatively impact the individual's ability to participate in quality, active life events. Depressive symptoms vary significantly from one individual to the next, but common and recognizable symptoms may include a generalized sense of hopelessness, loss of interest in activities previously found pleasurable, and a generalized sense of sadness and loss that overshadows everything. Join Brad in his efforts to achieve the seemingly impossible and ever important struggle to break the shroud of silence surrounding depression. Listen to all three segments of Brad Feld and Jerry Colonna's open and frank discussion of the emotional challenges of entrepreneurism.
RELATED LINKS: Foundry Group Blog || Foundry Group || Jerry Colonna || Entrepreneurial Depression || Defrag || KEYWORDS: Brad Feld, Jerry Colonna, Defrag, Entrepreneurs, Depression, Foundry Group, VC, Venture Capitalists, Emotional Challenges of Entrepreneurship
LISTEN TO: The Emotional Challenges of Entrepreneurship Part 3 of 3

Powered by Podbean.com

Huge asset to entrepreneurs here in Colorado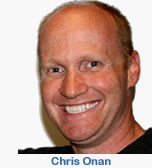 1448_ 10/7/2013 - We are talking with Chris Onan, Managing Director of Galvanize, and he's been a venture capitalist and strategy consultant for years. There is so much happening in the marketplace, high tech and everything else, we asked Chris for an overview of what he sees happening. He said one of the exciting things for Colorado is that milennials are moving here in greater numbers than to any city in the country, and that's not per capita, that's aggregate. There are a number of reasons, it's a beautiful place to live, centrally located, we have a major airport. It's relatively cost effective to start a business here, the tax rates are lower and you've got a mid-western ethos where you can get a cup of coffee with just about anyone. Guys like David Cohen and Brad Feld and Steve Halstead will give you a cup of coffee. It doesn't happen in Silicon Valley or New York - and it's a huge asset to entrepreneurs that are here in Colorado. TechStars, literally taking over the world recently opening in London and beyond, headquartered here - all together, it's just drawn a ton of entrepreneurial activity and attention here. And Galvanize, we're kind of drafting on that and we fit right in to the broader trend in Colorado, becoming a very prominent place for entrepreneurial and tech activity. One of the challenges talked about for this area is getting a big company to headquarter here. Chris doesn't agree, saying...
RELATED LINKS: Galvanize || Chris Onan || Venture Capital || Blog || KEYWORDS: Chris Onan, Galvanize, Entrepreneurs, Colorado, Appian Venture Capital, David Cohen, Brad Feld, Steve Halstead, Milennials, > bytes=4160682
LISTEN TO: Chris Onan, Managing Director, Galvanize

Powered by Podbean.com
The acquisition price was nearly $125 million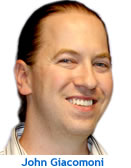 1419_ 8/12/13 - A decade ago, John Giacomoni was working as a professional research assistant in the Software Engineering Research Lab at the University of Colorado Boulder when the group took on a problem they couldn't afford to solve. The affordable solution he envisioned as a CU-Boulder research assistant became a reality with the help of former CU-Boulder Assistant Professor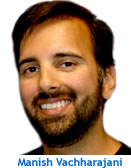 Manish Vachharajani. Convincing others would turn out to be the real problem. "Funding agencies and investors, except for a handful of Boulder angels, universally said, 'No way; no how. You guys are crazy,'" Giacomoni remembered. The work finally began to pay off in late 2009, when LineRate got its first angel investor, a Boulder local, whose interest attracted other angel investors. Ultimately, they raised $575,000 in angel financing for the company, allowing Giacomoni and Vachharajani to hire seasoned networking developer Mark Terrel, create a production-ready product, and recruit experienced startup leader Steve Georgis to serve as chief executive officer, which in turn, attracted a second round of funding totaling $4.75 million. The pair went on to co-found a company based on the technology, LineRate Systems, which they sold earlier this year to F5 Networks. The acquisition price — nearly $125 million according to filings made with the Securities and Exchange Commission — was the largest exit of a networking infrastructure company in the Boulder area in years. "John and Manish were incredibly persistent in going after their vision," CU-Boulder's Tallman said. "They met with dozens of...Listen for more...
RELATED LINKS: LineRate Systems || F5 Networks || CU Technology Transfer Office || CU TTO Channel || TTO Blog || CU TTO || Software Channel || KEYWORDS: John Giacomoni, Manish Vachharajani, LineRate Systems, F5 Networks, Software, Alexander L. Wolf, Research Funding, Angel Investors, CU Technology Transfer, CUTTO, bytes=13770817
LISTEN TO: John Giacomoni & Manish Vachharajani

Powered by Podbean.com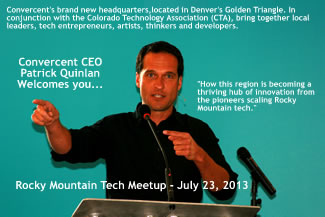 rocky mountain tech @ Convercent 7/23/2013
Check this out, on a Tuesday afternoon Colorado Technology Association (CTA) and the Rocky Mountain Tech Meetup attracts 400 people to Convercent's brand new headquarters in Denver's Golden Triangle. Bringing together local leaders, tech entrepreneurs, artists, thinkers and developers. We heard from Denver's Mayor, Michael B. Hancock, Convercent CEO Patrick Quinlan, Colorado's Secretary of Technology and CIO, Kristin D. Russell and a panel of highly visible industry experts - Joe Zell, Grotech Ventures; David Kallery, Inspirato; and Pete Khanna, TrackVia. Chris Onan from Galvanize [an innovation ecosystem] was there too! Technology innovation and trends are shaping Denver and the local tech industry. Check out the w3w3® Event Photo Album!
Sanders receives STEM Leadership Hall of Fame award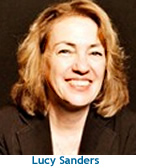 1408_ 7/18/13 - Lucy Sanders, who is CEO of the National Center for Women & Information Technology (NCWIT), has received a U.S. News STEM Leadership Hall of Fame award. Sanders co-founded NCWIT in 2004 to significantly increase women's participation in technology and computing. NCWIT, which is headquartered in ATLAS, helps companies, academic institutions, and K-12 organizations recruit and retain girls and women to technology and computing fields. The award was presented at the U.S. News STEM Solutions 2013 National Conference June 19 in Austin, Texas.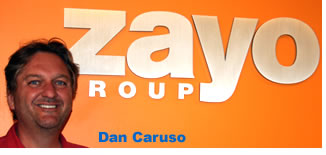 Now in 2013 they have just achieved a Billion Dollar threshold
1392_ 6/10/13 - Zayo was launched earlier, but their first dollar of revenue was in July of 2007. Now in 2013 they have just achieved, on an annualized basis a Billion Dollar threshold. Larry asked Dan Caruso, Founder and CEO, what all that expansion and the changes look like. "The last year has been a period of enormous change for Zayo. When we started the company, it was based on the premise that fiber in the ground would be a very valuable and scarce resource over time, because of the need we all have for increased bandwidth - kind of an essential resource to supply bandwidth. So we built the whole business plan around this bandwidth infrastructure concept. And, it was predicated on acquiring companies that had built fiber years in the past Pull them together into a national [and now international] platform, and use that platform to sell and produce bandwidth for very large consumers of bandwidth. So over the last year that all really came together thru a series of acquisitions. The two largest of those were 360 Networks, which was completed at the beginning of last year, and Above Net, which was completed in July 2012 time frame. Those two plus the other acquisitions resulted in our company more than tripling in size in the last 18 months. Dan said, "Today's focus, more than anything else is putting that fiber to work in businesses that need bandwidth as part of their core business proposition. That includes the wireless carriers. With all of us using our wireless devices more frequently and far more applications, the wireless carriers have to keep pace. To do that they need more fiber. The big Internet companies - the amount of data they need to store and move around is growing and growing, and growing. So they need more robust fiber solutions. There are other institutions as well, such as healthcare. Think of all the things you go to the doctor for and how much of that involves sharing and transferring of information. Their needs are growing at a dramatic pace. Media companies, financial institutions, all kinds of vertical ventures need more and more bandwidth. Zayo deals directly with customers in each of those verticals"...listen for more as Dan discusses the challenges and opportunities...
RELATED LINKS: Zayo || Dan Caruso's Bear on Business || In the News || Podcasting Directory || KEYWORDS: Dan Caruso, Zayo, Bandwidth, Business Plans, Bear on Business, Fiber, 360 Networks, Abve Net, Media Companies, Financial Institutions, Vertical Ventures, > bytes=7414912
LISTEN TO: Dan Caruso, CEO/Founder, Zayo, Inc.

Powered by Podbean.com
Submit your winning nominations now...

1335_ 1/14/13 - COLORADO COMPANIES TO WATCH ACCEPTING NOMINATIONS Colorado Companies to Watch recognizes second- stage companies that are developing valuable products and services and creating quality jobs. They are currently accepting nominations for the 2013 Colorado Companies to Watch award. Companies may apply without being nominated. The nomination deadline is January 28, 2013. To learn more, please click here.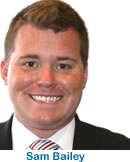 This program is a perfect example of public/private partnership We're talking to Sam Bailey the Relationship Manager for the Governor's Office of Economic Development and International Trade. That means he primarily works in business retention and expansion, helping existing businesses grow and expand their businesses. Sam is also the new program director for Colorado Companies to Watch, which is now four years into the program with 200 companies highlighted and close to, if not over a thousand finalists. Sam said, "We have really seen a lot of companies and communities come out and support these businesses - highlight them, recognize them - so the program has grown to quite a prestigious honor. This year alone we had a wonderful geographical diversity across the state of Colorado. We had companies from rural and urban communities - communities that we haven't seen on stage before. So this has been a banner year for COCTW. We're looking to continue that through outreach to our community partners across the state. It's important to note this is not a program just for the Front Range. It's for the entire state; we have companies from Durango, Carbondale, Craig, and Holly." Listen for more...
RELATED LINKS: Colorado Companies to Watch || Colorado Companies to Watch Channel || Nomination Link || w3w3.com Blog || Gala Event Photos || KEYWORDS: Sam Bailey, Office of Economic Development and International Trade, OEDIT, Colorado Companies to Watch, COCTW, Nominations, Colorado, Second Stage Companies, Lowe Foundation, > bytes=6226236
LISTEN TO: Sam Bailey, Program Director, COCTW

Powered by Podbean.com