2012 INDEX
w3w3.com Interviews

by Month for 2012... Alphabetical
DECEMBER 2012
Nick Brewer, MakerBot, It's like taking a step into the future
Joe Burton, Plantronics, World's leader in manufactureof headsets...
Computer Science Education Week, It's here! Make your pledge today!
John Filwalk, Director, IDIA Lab, Ball State University
Wendy Lea, CEO, Get Satisfaction - Entreprneurs Unplugged
Kirsten Nelson, Big Data Evolution & Social Business
Tom Smerdon, Tom Smerdon, Interim Associate VP, Tech Transfer Office - CU
Jim spadacinni, CEO, Gestureworks, Multi touch Computing in real time
Robert White, Extraordinary People & Exec Resident, TiE
NOVEMBER 2012
Paul Berberian, CEO, Orbotix - Augmented Reality
Connie Duckworth, Founder/CEO, ARZU - Social Enterprise Event 12.4.2012
Cloud Elements, Mark Geene, CEO/Founder & Gary Gaessler
Ruthe Farmer, Computer Science Ed Week Dec. 9-14, 2012
Daniel Feld, Time in the tech scene...
Daniel Feld, An entrepreneurial blitz
JB Holston, Founder/Chairman, Newsgator @ Defrag/Blur 2012
Dave Jilk, Founder/CEO, Standing Cloud @ Defrag/Blur 2012
Dave Leonard, Sr. VP Data Center Ops, ViaWest
NCWIT Heroes, Listen Up...
John Minnihan, Founder, FreePository @ Defraag/Blur 2012
Eric Norlin, Advice to aspiring entrepreneurs
Eric Norlin, Next Gene-edge of human/computer interaction
John Sullivan, Mesa Labs at ACG Denver
Theresa Szczurek, CoFounder/CEO, Radish Systems
ViaWest, Receives First Ever Tier 4 Rating in North America

OCTOBER 2012

Agloves® - CCTW 2012, Jennifer Spencer, President
Birko Corp - CCTW 2012, Kelly Green & Mark Swanson
Rustin Banks & Holly Hamann, SFC/Entrepreneurs Unplugged 9/24/12
Wendy Bohling, MoxieExec, Boulder/Denver Moxie
Ben Budraitis, CEO/President, iTruss Solutions
Connie Duckworth, Social Enterprise Event Keynote - CEO/ARZU
Ruthe Farmer, Director of Strategic Initiatives, NCWIT
Brad Feld, Author, Startup Comunities Ecosystem
SFC/Crash Course, Feld-Weiser One-on-One
Panel Reaction, to the Boulder Thesis
Adam Kaye, Startup Chile
Sue Kenfield, President, See It Thrive
Lightening Eliminators, Avram Saunders, Pres/CEO - CCTW Winner
Nikaela & Kirsten Nelson, Stomp Out Diabetes
Melodie Reagan, Serial Entrepreneur Building Strategic Workforce
Paul Washington, Exec. Dir., OED, Denver [Part 2 of 2]


SEPTEMBER 2012

Asmau Ahmed, NCWIT Hero - Founder/CEO, Plum Perfect
David Allen, Bids Farewell to CU Tech Transfer
AppliedTrust, Colorado Companies to Watch 2012 Winner
Michael Bristow, MD, PhD, CEO, Chief Science & Medical Officer, ARCA
Roy Dimoff, CEO, ViaWest - Success and Sustainability
Yosh Eisbart, CEO/CoFounder, NIMBL - 2012 Colorado Companies to Watch
Paul Jerde, Exec. Dir., Deming Center for Entrepreneurship
John Kelley, CEO & Chairman, CereScan
Larry Nelson, Ethics: Personal, Professional, Community
Larry Nelson, The Contradiction of Focus
Bob Newman, ViaWest, Vice President of Services Delivery Group
Leonard Nimoy, Space Foundation Honoree, Actor, Poet, Photographer
Gordon Nuttall, CEO, CourAgent - 2012 Colorado Companies to Watch
Melodie Reagan, Moxie Exchange Movement
Paul Washington, Office of Economic Development - Denver Strategy
Nancy Workman, SoundTraxx - 2012 Colorado Companies to Watch


AUGUST 2012

Dave Allen, CU Tech Transfer Office, Annual Report
Donna Auguste, Founder, Save a Little Room
Sam Bailey, Colorado Companies to Watch
Hilary DeCesare, Cofounder/CEO, Everloop - NCWIT Hero
Rick Fort, The Fort Knocks Company - Founder, EMS a Xerox Compay
Dr Louise Gunderson, Gamma 2 Robotics
Jessica Jackley Flannery, CoFounder, KIVA
Richard Liner, Exec. Director, KidsTek
Kelly Manning, Colorado SBDC Partners with Estes Institute
Kelly Manning, Fire Respite for Small Business
Larry Nelson, Difficult People Seminar
Larry Nelson, Disruptive Strategies for Business
Howard Potter, Networking Rules of Engagement - Cross Networking Event
Monte Robertson, Cloud Computing Consulting
Lucy Sanders, CEO/CoFounder, National Center for Women & Technology
Brandy Alexander-Wimberly, Founder/CEO, Buyvite
Silicon Flatirons Center, 13th Anniversary
Phil Weiser & Brad Bernthal, Startup Colorado Denver Roundtable


JULY 2012

John K Bennett, ATLAS Institute, University of Colorado at Boulder
Aurora Theater - Horrific Tragedy - July 20, 2012
Michael Bristow, MD, PhD, CEO and CMO, ARCA
CCIA Fellows Institute, Chris Shapard & Wayne Greenberg
Brad Feld, How Venture Capital Deals Work
Michael Fields, Good news for Colorado...
Michael Fries, E&Y's Entrepreneurial Excellence Award 2012
Dave Jilk, Standing Cloud... You don't have to be a geek
Dave Jilk, Future business opportunities...
Dave Milliken, COO, Funding Launchpad
Larry Nelson, Make Subject work for you...
Larry Nelson, What a difference 8 years makes
Leonard Nimoy, Nimoy way above and beyond Spock
Lucy Sanders, National Center for Women In Technology
Andre Pettigrew, Green is a business case for sustainability
Holli Riebel, President/CEO, Colorado Bio and Life Science Assoc.
Christine Shapard, Exec. Director, Colorado Cleantech Industry Assoc.

JUNE 2012

Christian Beedgen, CTO/Founder, Sumo Logic
Jason Carolan, CTO, ViaWest
Chris Coughlin,Revenue North - Answers to biggest challenges
Ben Deda, Full Contact... Solving the world's contact info problems
Greg DeKoeningsberg, Eucalyptus Systems
Brad Feld, Phil Weiser,Work / Life Balance, One-on-One
Nicole Glaros, Managing Director, TechStars Boulder
Robert Goodman, The Venture Capital Experience
Penny Lewandowski, Colorado Companies making a big impact
Jason Mendelson, VC Investments, Glue and Community
Eric Norlin, Founder, GlueCon
Project C.U.R.E., Martin Faith & Doug Jackson
Clara Shih, Founder/CEO, Hearsay Social
David Tolson, Managing Director, Capital Value Advisors
Frank Traylor, Change for big & small companies & government
Steven Willmott, 3 Scale Networks


MAY 2012

Nigel Alexander, Owner, Liberty-Bell Telecom
David Allen, Technology Transfer, Profile of a Leader
Eric Bloch, Director, Community at MarkLogic
Chris Coughlin, President, Revenue North
Aaron Harber, What government could learn from entrepreneurs
Ray Hutchins, Cyber Security in Dismal State
Mike Ihbe, Application Platform Engineer, Yammer
Greg Maffei & Michael Zeisser, Entrepreneurs Unplugged
Kathleen Pelley, Children's Author and Philanthropist
Silicon Flatirons, Digital Broadband Migration
Bill Soards, President, AT&T Colorado
Bill Soards, Chairman, Colorado Technology Association
Genevieve Thiers, SitterCity - Rescue for Care Givers
w3w3 Photo Archives, More than Déjà vu
Adam Wilson, Orbotix [Sphero]
Marie Wilson, Founder, White House Project


APRIL 2012

Raouf Abdel, Telecom Network Construction to Investor
Brandy Bertram, Executive Director, YouthBiz
FIRST Colorado, Regional Competition - Get Ready for Next Year
Rick Fort, The Fort Knocks Company, Ltd.
Jim Franklin, Angel Capital Summit - Keynote
Tom Frey, Futurist, DaVinci Coders
George Godfrey, CEO, Crestcom International
Mike Hamers, Boulder Startups - Business is a Real Pitch
Ray Hutchins, Denver SEO Services
Ray Hutchins,TiE Rockies Charter Member
Talia Mashiach, CEO/Founder, Eved - NCWIT Hero
Larry Nelson, Change is Not an Event...
Larry Nelson, Leadership, Management, Production: Friends or Foes?
Nancy Phillips, COO/Cofounder, ViaWest - Greenwood Village
PLAYWORKS, Jill Vialet, CEO/Founder & Andrea Woolley, Denver Exec. Dir.
Bob Prince, CEO Gen4 Energy - ACG Denver Rocky Mountain Conference
Steve Reaser, CEO, Vim Funding, JOBS Act
Robert Rutherford, NO-to-GO Programs
Robert Smith, Axcelerate Worldwide
Brian Tsuchiya, Crowd Funding Alliance in Colorado


MARCH 2012

Todd Roebken & Norm Thiele, ACG Corporate Growth Conference 2012
Steve Foster, CTA, C-Level @ Mile High
Peter Adams & Kirk Ryder, Rockies Venture Club 2.0
Joe Assell, Pres/CEO/CoFounder, GolfTEC 3/19/2012
Sam Bailey, Program Director, Colorado Companies to Watch
Nancy Bigley & Ginger Jones, Franchising a whole new perspective...
Entrepreneurs Unplugged, Jim Franklin, CEO, SendGrid, Inc.
Garmat USA - Colorado Company to Watch Winner 3/19/12
Greg Greenwood, President/CEO, comCables, Inc. - COCTW winner 2011-12
Tom Krekel, CEO of Full Sail Strategies [Mastering The Rockefeller Habits]
Rebecca Woulfe, CEO, Acadium - Adapting cell phone use....
Michelle Zatlyn, CoFounder, Cloud Flare & NCWIT Hero
HISTORY WEEK at w3w3®
Boulder BPW, 80th Anniversary
David Leonard, Where in the world...
Lucinda Sanders, Getting Women into Technology
Michael Webb, How goes your global networking?


FEBRUARY 2012

ACG, Rocky Mtn Corporate Growth Conference - Carley Fiorina Keynote
Alpine Waste & Recycling, Emerging Corporate Growth Award - ACG
Paul Berberian, Looking back, entrepreneurship... leadership
CIMCO, State of the Markets - Feb. 2012
Celia Francis, CEO, Wee World - NCWIT Hero
Jim Franklin, SendGrid, Making sure the ecosystem is growing
Terry Gold, CEO/CoFounder, Gold Systems
Mike Gordon, Gordon Composites / Polystrand
Michael Hamers, LightSpeed Commercial Art... Logos
Dale Hatfield, Solving problems, multiple disciplinary approach
Paul Jerde, Exec. Dir., Deming Center for Entrepreneurship
David Moll, Future Phenomenon, Transportation, Fuel & Efficiency
David Moll, Infield Capital - Early Stage Capital
Kirsten Nelson, Founder, C3Writing
Schomp Automotive, Outstanding Corporate Growth Award - ACG
Stu Stern, CEO, Gorilla Logic


JANUARY 2012

Dave Allen, Tech Transfer at CU, Getting Involved, What, When, Where...
Dave Allen, Tech Transfer and the Black Box Event
Barbara Bauer, ABLE Entreprenuership Ctr - DU Womens College
Alan Beaulieu, ITR Economic Forecast for 2012 @ ACG Denver
Jerry Donahue, Valued Business Advisor - Standing on entreprenurial feet
Peter Gregory, Green Energy Corp. - CO Companies to Watch 2011-12
Sandy Jen, CTO/CoFounder, Meebo and NCWIT Hero
Paul Jerde, Deming Center for Entrepreneurship - Does it have....
Kim Jordan & Chris Pelley, Social Enterprise / Entrepreneurship
Larry & Pat Nelson, CoFounder, w3w3® Media Network - The Art of Networking
Larry Nelson, Five Characteristics of an Achiever
Jennifer Pahlka, CEO/Founder, Code for America - NCWIT Hero
Kelly Quann, Exec. Director, Colorado Innovation Network [COIN]
Melodie Reagan, i2i Workforce - Crazy Good Marketing
Colorado Rotary, Colorado High Speed Internet Project
Josh Swihart, Aspenware - COCTW 50 Companies to Watch



Teach for America or a Peace Corps for Geeks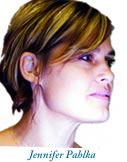 1135_ 1/2/2012 - The National Center for Women In Technology (NCWIT) is very proud to bring the stories of incredible you women to your attention. We are talking with Jennifer Pahlka, founder of Code for America. She recently described Code for America, "It's like a Teach for America or a Peace Corps for Geeks". People in government, senior managers with projects they think could benefit from web based solutions can make an appeal to Code for America to get volunteer help to build these projects out. This is not the first thing Jennifer has done, she's a serial entrepreneur and has extensive experience in gaming and media. Jennifer says they're a new organization having just finished up their first fellowship year. They had 19 fellows work with them all year long and work with the cities doing great projects. An example of one project is the "Adopt a Fire Hydrant App", which came out of the fact that fellows go visit their cities for five weeks. Their Boston team was treated to a massive 'snowpocalypse' and they saw the city struggling to clear the streets. They never really get to digging out the fire hydrants, but the citizens were right in front of them and they could dig them out. So the 'fellows' created a little web app that allowed the citizen to clean the fire hydrant and agree to dig it out when it snows. Jennifer's advice to a budding entrepreneur: You have to really care, deeply care about the problem you're trying to solve and think it's an important problem. And care about your people. If you don't deeply care about your work others won't either and you won't be successful. Jennifer didn't feel like an entrepreneur until she came up with the idea for Code for America. She suddenly felt she could be incredibly useful to the world and she could make a difference and it was the power of the idea and the notion that no one else was going to do it that made her start this organization. Listen for more... Related Links: Code for America || NCWIT Home || NCWIT Practice || NCWIT Blog || Heroes Channel || || Keywords: Jennifer Pahlka, Code for America, National Center for Women In Technology, NCWIT, Lucinda Sanders, Geeks, Entrepreneurs, People in Government, Apps - Bytes: 16827353
LISTEN to - Jennifer Pahlka, Founder/CEO, Code for America

Powered by Podbean.com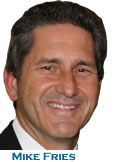 "Master Entrepreneur" Ernst & Young creates special award to honor Mike Fries

1233_ 7/2/12 - "You will not get anywhere without a committed, focused management team that cares about each other. It's really about being warriors together, and all the great camaraderie and joy and pain that comes with being warriors." Michael Fires - Honored with a special award for entrepreneurial excellence by the Ernst & Young Entrepreneur of the Year Program - . EVENT PHOTOS
If you look at the cable industry, it's reinvented itself many times. Fifty percent of our revenue today comes from products and services we didn't have ten years ago, so we have definitely evolved. Having said that... Mike Fries is President and Chief Executive Officer of Liberty Global (LGI). A 20-year veteran of the cable and media industry, he has spent nearly his entire career building international distribution and programming businesses. Today LGI is the second largest cable TV operator in the world and the largest outside the U.S. with over 26 million video, voice, and broadband Internet subscribers, operations in 14 countries and $11.3 billion of annualized revenue. LGI was created through the combination of Liberty Media International and UnitedGlobalCom in June 2005. Prior to the formation of LGI and his appointment as CEO, Mr. Fries served as president and chief executive officer of UnitedGlobalCom (UGC), one of the first companies to expand into international cable TV and programming. He joined UGC shortly after its formation in 1990 and spent five years as senior vice president, business development during which he spearheaded its early expansion into Europe, Asia and Latin America. In 1995, he became president of the Asia/Pacific region and launched LGI's current business in Australia as well as several other markets. He was promoted to president and chief operating officer of UGC in 1998 and chief executive officer in 2004. Mr. Fries is a member of Liberty Global's board of directors and its two-person executive committee along with the company's chairman, Dr. John C. Malone. He is an active industry partner at the World Economic Forum and a member of Young Presidents Organization. He also sits on the board of a number of professional and philanthropic organizations including CableLabs, the Denver Museum of Contemporary Art, the Alliance for Choice in Education and Graland Country Day School. Mr. Fries holds a B.A. from Wesleyan University and an M.B.A. from Columbia University. This interview (From March 2011 - Communications Technology Executive of the Year Award)
Related Links: Liberty Global, Inc || Kauffman Foundation of Entrepreneurship || Ernst & Young Entrepreneur of the Year Program Mountain Desert Region || PodCast Directory || CTP Home || DBJ Mike Fries article || Keywords: Michael Fries, Liberty Global, Ernst & Young Entrepreneur of the Year Program, The Kauffman Foundation of Entrepreneurship, E&Y, John Malone, CTP Exec of Year, Communications Technology Professionals, Cable Industry, Ascent Award, Liberty Media, UIH, United Cable, TC - bytes=765607
LISTEN TO: Mike Fries, President & CEO, Liberty Global (From March 2011 - Communications Technology Executive of the Year Award)

Powered by Podbean.com
Angel investor, strategic advisor and board member Video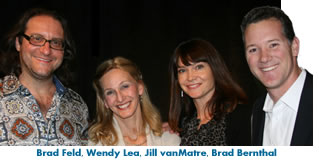 1328_ 12/17/12 - Silicon Flatirons, ATLAS, NCWIT, and Quick Left present Wendy Lea as our featured entrepreneur with moderators Brad Bernthal, Brad Feld and Jill VanMatre. Speaker: Wendy Lea, CEO, Get Satisfaction Wendy Lea is the CEO of Get Satisfaction. Wendy founded The Chatham Group, where she currently serves as an angel investor, strategic advisor and board member for a long list of startup companies. Wendy chairs the board for women's entrepreneur group Watermark and serves on the board of Silicon Valley Social Venture Fund (SV2.org). She has been recognized as a Top 100 Woman of Influence in Silicon Valley. Entrepreneurs Unplugged is a meeting place where faculty, students and community members with technical backgrounds learn about and get involved in entrepreneurship. In particular, the program offers students and faculty an opportunity to learn how a successful start up is created as well as an opportunity to network. Each Entrepreneurs Unplugged meeting features food, drink and - most importantly - an experienced entrepreneur to discuss his/her start-up experiences. .
RELATED LINKS: Silicon Flatirons Center || Get Satisfaction || Foundry Group || Event Photos || KEYWORDS: Brad Feld, Wendy Lea, Silicon Flatirons Center, University of Colorado, ATLAS Institute, Jill VanMatre, Brad Bernthal, Entrepreneurs Unplugged, Video, Watch Entrepreneurs Unplugged with Wendy Lea, CEO, Get Satisfaction
Watch Video Entrepreneurs Unplugged, Wendy Lea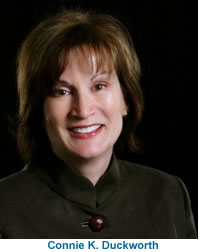 Chris Pelley of Capital Investment Management is proud to announce the hallmark event surrounding the visit of Connie Duckworth December 3rd-4th.
6th ANNUAL BUSINESS / SOCIAL ENTERPRISE EVENT
Connie K. Duckworth, Founder and CEO

Social entrepreneur Connie K. Duckworth founded ARZU, which means "hope" in Dari, in 2004 to empower destitute women weavers in rural Afghanistan and serves pro bono as Chairman and CEO. Starting with 30 weavers, ARZU has transformed into a learning laboratory for holistic grassroots economic development – today employing some 700 women, providing access to education and basic healthcare, seeding multiple micro-business start-ups, building community centers, preschools, and parks, and creating award-winning fair-labor rugs – all in a country ranked as "the world's worst place to be a woman." Ms. Duckworth retired in 2001 as a Partner and Managing Director of Goldman Sachs, the first woman to be named a sales and trading partner in the firm's history. For the past decade, she has focused her business lens in many roles as a corporate director, published author, activist, angel-investor, humanitarian, and blogger. She is the recipient of numerous awards for leadership, advocacy, social impact, innovation and global presence.
RELATED LINKS: ARZU Studio Hope || CIMCO || Community Reach || Social Entrepreneurship || M&A Channel || ACG Denver || ACG Denver / CIMCO Annual Social Enterprise Event || KEYWORDS: Connie Duckworth, ARZU, Studio Hope, Social Entrepreneurship, Afghanistan, Women, Philanthropy, CIMCO, Community Reach, ACG Denver, bytes=5276215
LISTEN TO: Connie Duckworth, Founder/CEO, AZRU

Powered by Podbean.com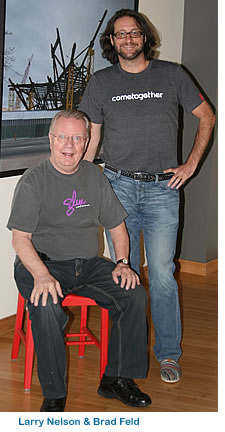 Startup Communities and Building an Entrepreneurial Ecosystem

1287_ 10/1/12 - What does a Startup Community Ecosystem look like? Ask our prolific author and Colorado based VC Brad Feld. Ok, you don't have to, we did. Now you can listen to him. Then you have to read this book. And after digesting all his great advice, one last step, or maybe the first step... "Do it! Don't wait for permission. Don't wait to talk to someone. Do go to startup events, meetups, tech talks everything you can find and commit to that for at least six months."
We began, that is w3w3® Media, 14+ years ago on terrestrial radio and one of our earliest interviews was Brad Feld, a relative newcomer to the Boulder area - already making a name for himself. We've watched him and his wife Amy build their home here, making this community - that's the entrepreneurial, technology (even the arts, the university) and VC communities better and stronger. He's been a champion for the community as a whole and now he's working on the young emerging entrepreneurs, his newest book, "Startup Communities - Building an Entrepreneurial Ecosystem in Your City".
Brad said he's used a lot of the ideas that he's been involved in and participated in, in Boulder, since he moved here in the mid-90s, to form the framework for the book, which we called the "Boulder Thesis". They worked hard on defining on what any city in the world should do if they want to create a long-term, healthy entrepreneurial ecosystem. The key parts of the Boulder Thesis are these four components. The first is the startup community has to be lead by entrepreneurs. We separate the world into leaders and feeders. They're both important, but they're different. In the context of startup communities, the only people that can be effective leaders are the entrepreneurs. If you have the other people involved in the startup community, the feeders playing the role of leader, it doesn't work. So government can't be the leader, university can't be the leader, investors, venture capitalists, big business, those can't be the leaders. The Second is those entrepreneurs have to take a long-term view. Brad likes to say, "It's generational, at least 20 years. You can't start and build a sustainable startup community in two or three years." We're in a cycle where startups are exciting, a lot of people get involved in startups, and that's fine. But if you really want to build, in your city, a long term startup community, you have to be in it for a long time. The Third part of the Boulder Thesis is, you have to be inclusive of anyone who wants to engage at any level. This is leaders and feeders, individuals who want to get involved - it's anyone new, who moves to town, anyone who wants to be involved can and should be - Then you're way ahead of the game. The last part is you have to have a series of activities and events that have a regular cadence and rhythm to them. Things like TechStars an accelerator for 90 days, you're doing something that engages the entire entrepreneurial stack. The essence of it is this idea that... Well, listen to Brad he will tell you so much more - read his book and you'll learn so much more. Get started now!
RELATED LINKS: Startup Communities: Building an Entrepreneurial Ecosystem in Your City || Brad Feld Blog || Brad Presenting, SFC Crash Course || Foundry Group || Do More Faster Book || Economy Builders || Venture Capital Channel || NCWIT Sit With Me || KEYWORDS: Brad Feld, Startup Communities: Building an Entrepreneurial Ecosystem in Your City, Foundry Group, Venture Capital, Amy Feld, Boulder Thesis, bytes=8827196
LISTEN TO: Brad Feld, Author, Startup Communities, Building an Entrepreneurial Ecosystem in Your City

Powered by Podbean.com
Success and sustainability through good and bad times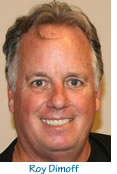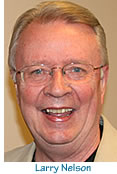 1073_ 9/06/11 - The path to success isn't always flash, bang, big cash and lots of noise. In the long run it is knowing your customer, getting close, staying close, and understanding your customers needs. That's what Roy Dimoff attributes ViaWest's 'good luck' to. It was 1999, when we met Roy Dimoff and Nancy Philips as they started Via West here in Denver. "Back in the day", money was practically being thrown at companies. Here in Denver we had a number of very large startups going back to '99, a little pre '99. Local competitors had the advantage with 100's of millions in investments.... ViaWest took a different path, kind of low key. If you were watching from a distance. But up close it was action packed, prudent and practical. Back then ViaWest had one office which still exists. Today they have 22 data centers in five states and six major markets. Roy has a habit of checking in with his HR department and they keep adding employees, which is a good thing, especially in today's market, and they're well over 300 people now in those five states. "Knock on wood, Larry. For all the things that happened and we've seen in the 12 years that ViaWest has been around. And certainly living through two recessions is one of them. Things are going extremely well. We are part of a great industry. It's nice to be in this position today. To be able to reflect back at those difficult times, knowing that you survived and succeeded in some fashion." Roy said. In fact ViaWest is in a leadership position today. Looking back we remember favorite words guiding their strategic path, prudence and pragmatism. Larry asked about challenges facing business today. Roy said, "You know, I think similar to the stock market, there are a lot of ups and downs and you have to be prepared to alter your business plan if there's dramatic changes in the economy. We really reflect on our capital investment and our cash conservation and really want to reflect on all the touch points there. And, do we want to be a little less aggressive if we see a double dip recession. I think companies should definitely, definitely understand their debt position, their cash position, their growth... and really understand their expense level extremely well - knowing where they can alter if they have to." ViaWest supports the community, sponsors many non-profits and has won many awards...listen for more great advice...
Related Links: ViaWest || Green Solutions || Profile of a Leader || KidsTek || Podcasting Directory || Keywords: Roy Dimoff, ViaWest, Data Centers, Leaders, Team, Management, Green Grid, Computers, Telecom, Canada, Software 9/6/11 bytes=14158265
LISTEN to Roy Dimoff, President/CEO, ViaWest

Powered by Podbean.com
Leonard Nimoy and Star Trek come to Colorado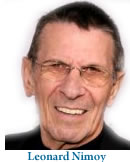 1277 9/10/12 - [Orig. Pub. 4/26/10] At the 26th National Space Symposium, The Space Foundation Recognized Leonard Nimoy with the Douglas S. Morrow Public Outreach Award. Larry and Pat had an opportunity to have a discussion with Leonard Nimoy of Star Trek fame. But Nimoy is so much more than that. American actor, film director, poet, musician, and photographer. Famous for playing the character of Spock on the original Star Trek television series and films. They decided to talk about other topics that help us learn more about him and what has shaped his character over the past 79 years as well as understanding his hot buttons. We started out by reflecting on some poetry Leonard read as 'whale song' was heard in the background...that was decades ago but it opened up insights to his current interests and concerns. When asked, Is there something businesses can do to motivate children? Mr. Nimoy's reply was an ouch. "I'm not a sociologist, I'm not a businessman, I can't speak intelligently about that. I'll tell you what I am concerned about; I'm concerned about how much television kids watch that is not uplifting, or educational or inspiring in any way. It's all about celebrity, and if you're celebrity, come and tell us about your celebrity. What have you accomplished? I'm a celebrity - I'm famous for having a lot of children, so I want a TV show - It's crazy. What we have descended to in our education, it's crazy! It's really sad, I could go on about that, I'm not going to." He had a great deal to say about advice he would give to someone following his career path. "The biggest fantasy, myth about my work, about being an actor is people who think a look will get you somewhere, be at the right place and time, that kind of thing - luck plays a big role, but I never believed that, not even as a teenager...Education, it's all about education. Learn, learn, learn and devote yourself to a profession. Be professional about it." Larry asked, "Do you feel the U.S. is losing its position in terms of space?" Leonard replied, "Yes, I don't know to what degree this is true. I don't want to be an alarmist about this, but I do think we've got some work to do." We did end with a Vulcan salute. Listen for much, much more...
Related Links: Space Technology Hall of Fame® || National Space Symposium || Space Foundation || More About Nimoy || In the News || Space Symposium PHOTOS || Keywords: Leonard Nimoy, Star Trek, Spock, Vulcan, National Space Symposium, Space Foundation, Education, Douglas S. Morrow Public Outreach Award - bytes=5458968
LISTEN to Leonard Nimoy, Photographer, Actor, Space Industry Mentor

Powered by Podbean.com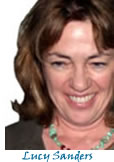 Lucy Sanders makes it her business to get females into technology!
1254_ 8/6/12 - The mission of the National Center for Women & Information Technology is to ensure that women are fully represented in the influential world of information technology and computing. Statistics show that better than 50% of new entrepreneurs are female. Many business people are surprised to hear that there is a growing number (contrary to popular belief) of women getting into and making a very productive and rewarding career in Information Technology (IT). As a result, many women of varying ages and interests are taking the entrepreneurial plunge. In walks Lucy Sanders, CEO and Founder of the National Center for Women & Information Technology (NCWIT), headquartered at CU Boulder. "We'll never know what we're missing without more women participating in information technology. We can't measure absence." - Lucy Sanders, NCWIT CEO and Co-founder Lucy has interviewed over 70 successful female entrepreneurs.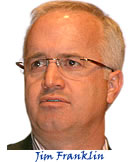 Raising $21.6 million round of funding

1187_ 4/2/12 - Introducing the opening keynote speaker for the RVC Angel Capital Summit was Scott Yates, CEO of Blogmutt. The Angel Capital Summit is a three day event designed to connect investors with entrepreneurs while providing valuable workshops, speakers and networking events. Scott said, "It is because of Jim Franklin that I can stand here as the CEO of my third company to introduce Jim Franklin." Scott explained, "Jim knew that what defined me was not my most recent setback, but that I was a fellow traveler on this path called serial entrepreneur ism. He knew I'd bounce back because he'd bounced back."
As an insight, Scott tells us a story about Jim, beginning with the fact that Jim is an ultra-long distance runner. Last August, Jim had successfully completed a 100 mile foot race in Leadville the highest incorporated city in North America. In a rocky place with not much air to speak of, Jim ran for 100 miles. On the Monday following that race, Jim went to work, laying the ground work for a company he'd just taken over to close a $21.6 million round of funding. Tuesday night was the last night for the Founder Institute for 2011. And, on this night the first speaker was Jon Nordmark. Jon doesn't get to come out as often as he once did, and he went a bit long. About two hours. Then another speaker, and then it was Jim's turn. Jim stood in front of this group -- in flip-flops because his feet were battered -- and said, "You know those signs on I-70 coming back from the mountains, the ones that say 'Truckers, you are not home yet!'? Well, that's us, we still have a lot of ground to cover." And cover it he did. I still don't know how the guy could stand, let alone talk, let alone deliver some of the most important content imaginable to people hungry to understand the path that they were on. Delivering in spite of obstacles...
Jim Franklin has a long history with RVC. He moved to Colorado in 1992, with no job, a good education, no money, in debt, and one contact who saw that Jim was young and hungry and ambitious - and he said, "You need to go to the Rockies Venture Club". So Jim put on his suit and tie and went down to Rockies Venture Club, it was September of 1992... Listen to Jim in his own words.
Related Links: Rockies Venture Club || Angel Capital Summit || SendGrid || Blogmutt || Venture Capital || Entrepreneur Channel || Podcast Directory || Photos, Angel Capital Summit || Keywords: Jim Franklin, Scott Yates, Peter Adams, Kirk Ryder, Rockies Venture Club, Angel Capital Summit, Venture Capital, Angel Investors, Entrepreneurs, Boot camp, Investment Advisor, Colorado's Entrepreneurial Ecosystem, Pitch Academy - bytes=15065655
LISTEN TO: Scott Yates & Jim Franklin, Angel Capital Summit

Powered by Podbean.com
Understanding the State of the Markets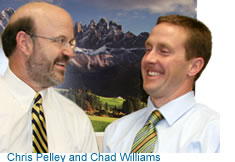 1163_ 2/20/12 - We're here at the offices of Capital Investment Management Company, or CIMCO as many of us know them, with Chris Pelley, Managing Director and Chad Williams, Managing Partner because they have some really important information to share. Chris and Chad are going to give us the State of the Markets. Chad says their goal is to educate us on some of the factors they've been watching lately. Larry said, "It has been a real roller-coaster ride for equities." Chad commented, " While we're still down 11.8% from the peak of the market in 2007' it makes us wonder if we're finished advancing, or if there is more to come. If we look at the factors affecting the stock market and the economy, we will break them up into two categorizes: headwinds and tailwinds. It goes without saying that Europe's debt crisis created significant headwinds last year, and it is unlikely that this problem is going away quickly. There has been no definitive solution to the crisis, and it is one we will be monitoring, though we do expect Europe to muddle through without creating major drag on the U.S. Economy." Chris added, "Employment is one factor that could be a headwind or tailwind, depending on how you look at it. Moody's Analytics expects the U.S, unemployment rate to remain above 8% through 2012. In its latest report, the Bureau of Labor Statistics stated the unemployment rate dropped to 8.5% in December, continuing the downward trend started in September. We truly hope this positive trend will continue. We do believe home prices have stabilized and that we have probably seen the worst of it, and will continue to monitor this situation going forward. The national deficit is projected to increase. The White House's own numbers show the national debt exceeding $26 trillion 10 years from now. Obviously, this is something that concerns us. Larry said, "Hopefully, it's not all bad news out there!" Chris pointed out, "There are some positive tailwinds propelling us forward. Our first tailwind is Optimism. In fact, nearly half of the investors are bullish on the stock market. That's well above the historical average. Americans have stronger household balance sheets. Right now, corporations are more profitable than they have been in over 40 years, which we believe will translate to increases in hiring and strong equity valuations. Analysis shows there is a favorable indication that this bull market is not out of steam yet and there is still potential for further economic expansion." Larry asked, "What are the experts predicting?" Chad replied, "Wall Street's top strategists forecast calls range from bold to conservative. Most" ...there's much more, listen now...
Related Links: 2012 State of the Markets PowerPoint || CIMCO || ACG Denver || Community Reach Channel || Social Entrepreneurship || Keywords: Chris Pelley, Chad Williams, Capital Investment Management Company, CIMCO, State of the Markets, Economy, Europe's Debt Crisis, S&P 500, Moody's Analytics, Bureau of Labor Statistics, Headwinds, Tailwinds, bytes=6980234
LISTEN TO: Chris Pelley & Chad Williams, State of the Markets

Powered by Podbean.com