AUGUST 2011
Dave Allen, Tech Transfer Office, University of Colorado
Stephanie Boyle, Founder, Rogue Paper & NCWIT Hero
Dan Caruso, Pres/CEO, Zayo
July Events 2011, From APEX Awards to Silicon Flatirons
Ruthe Farmer, Aspirations in Computing 2011
Brad Feld, Newest Book, Venture Deals
Jon Fox-Rubin, Pres/CEO, FiberForge - CCTW Winner
Robert Hagens, CTO, Envysion - New SaaS Space
Paul Komor, Edu Dir., Energy Institute, Colorado University at Boulder
Debora Langer, Colorado Communication Technology Pros (CTP)
Sarah Lipman, Founder/CTO, Power2B.com
Kimberly Lucas, Founder, Goldstone Partners
Larry & Pat Nelson, w3w3® - Networking
Jeremiah Owen, Pres/Founder, Vivax Pro Painting, CCTW Winner
Roisin Pelley, Saffron Education... South Asia
Art Rancis, International Entrepreneur
Victoria Ransom, CEO, Wildfire Interactive - NCIS Hero
Chris Smith, Cochlear Americas - ACG Denver Keynote
Stu Stern, CEO, Gorilla Logic
Phil Weiser, Reflections on Serving in the White House

Nothing less than a pioneer in the mobile space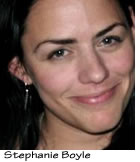 1070_ 8/29/11 - The average US household currently watches 8.4 hours of television daily. 59% of Americans use TV & Internet simultaneously. 80% of under -25's use a second screen to communicate with friends while watching TV. TV Tune-In is a social platform for the 2nd screen TV audience. Larry Nelson, Director of w3w3® Media Network joins Lucy Sanders, CEO for the National Center for Women and Information Technology or NCWIT and they are working hard to make sure that more girls and young women are introduced to the exciting potential of computing education and career paths. Part of what NCWIT is doing is this exciting interview series with women who have started IT companies. They are fabulous entrepreneurs. They all have interesting stories to tell. Lucy says Stephanie Boyle is nothing less than a pioneer in the mobile space, having first shaped the area as a founding member of Ericsson's digital media innovation center - big brain thinking going on in this center, and really helped to shape the whole mobile area. Now she is the founder of Rogue Paper where she and her team deliver integrated mobile experiences to users. Stephanie Boyle is a Founder at Rogue Paper, Inc. Rogue Paper provides television and media properties increased engagement opportunities with their viewers via mobile applications, such as category leading co-viewing applications VH1 Co-Star and MTV WatchWith. Stephanie has been in the mobile industry her entire career working at the intersection between mobile, entertainment, user experience, design and media since the birth of the mobile Internet in the US (early 2000). She was a founding member of Ericsson's digital media innovation center, Ericsson Mobility World (née Ericsson Cyberlab) a joint venture between the NYC Investment Fund & Ericsson that ultimately had 30 centers covering 140 countries driving mobile services using content and applications in both mature and emerging markets. Keep up to date and listen for more...
Related Links: Rogue Paper || NCWIT Home || NCWIT Practice || NCWIT Blog || Heroes Channel || Keywords: Stephanie Boyle, Rogue Paper, Lucy Sanders, National Center for Women and Information Technology, NCWIT, television, Media Properties, Mobile Applications, VH1 Co-Star, MTV WatchWith, TV 2.0 for Mobile, Internet, IPTV, Ericsson 8/29/11 Bytes: 21225537
LISTEN to Stephanie Boyle, Founder, Rogue Paperx

Powered by Podbean.com
Talent Pipeline: Awards for Aspirations in Computing


1072_ 8/29/11 - Being the father of four daughters, Larry has a high interest in the National Center for Women in Information Technology. Ruthe Farmer, is the Director of Strategic Initiatives with NCWIT, which is a coalition of well over 250 organizations (corporations, K-12 organizations, universities) working together to increase women's participation in computing and IT. The program that Ruthe is talking about, NCWIT's 'talent pipeline program' called the Awards for Aspirations in Computing. "Which is an effort to find and recognize high school girls that are active in computing technology right now and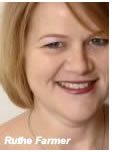 have the greatest potential to go on and major in that field in college. Ruthe said they started the award program in 2007 with twelve girls. In 2008 they went national and today the national event serves 35 national winners and those come from the top one percent of all applicants. They get about 3000 applications from approximately 35 states, the U.S. Virgin Islands and Puerto Rico. In 2011 NCWIT recognized 355 girls, and in the 2011-12 round they expect to recognize between 500 to 700 girls. Ruthe's long term goal is to have a thousand girls per year recognized in approximately 70 affiliates that would cover all 50 U.S. states, and then a pool of 10,000 girls." Larry asked, "Who are these young women, how do we recognize them, what would we be looking for?" Ruthe said, "They could be your daughter, niece, granddaughter, your neighbor's kid, your babysitter - it could be any girl... What we're looking for is any girl with aspirations and interest in computing. We're not looking for the rock star, top of her class, valedictorian.. We are looking for that little bit of interest and how we can foster it from here." At the national level, the prize is $500 cash, a laptop and a trip for two [the girl and a parent] to the Bank of America 'Technology Stars of the Future Gala' which is comparable to the Oscars. The NCWIT Academic Alliance is committed to 100 schools offering scholarships by this next year. The opportunities really are there, this is a beginning point for these girls. A quick note to teachers. We want all of your girls, not just your top students. Often with the word competition, teachers think I'll send someone who has a shot at winning. Really everyone has a shot because we're looking for aspirations. So ask all of them to apply." Pass this interview along to others you know would be interested...
Related Links: Aspirations Award || NCWIT Home || NCWIT Practice || NCWIT Blog || Heroes Channel || Keywords: Ruthe Farmer, NCWIT, Aspirations in Computing Award, High School Girls, Bank of America, Technology Channel, National Center for Women & Information Technology 8/29/11 Bytes: 7869652
LISTEN to Ruthe Farmer, NCWIT, Director of Strategic Initiatives

Powered by Podbean.com
White House, Selling Spectrum, Feld and Weiser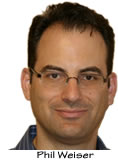 1066_ 8/22/11 - Well, we're here at the Law School, and I want you to know there's no problem, nothing criminal going on here, it's strictly an interview with Phil Weiser, Dean of the University of Colorado Law School and the Founder and Executive Director of the Silicon Flatirons Center. You have a very interesting program coming up on September 7th, "Reflections On Serving in the White House, Brad Feld and Phil Weiser, one-on-one". Serving in the White House is very hard for the average person to imagine. Phil said he couldn't imagine it either, "...my image of White House was people, kind of like chickens with their heads cut off. That was my image and I was surprised. The quality of people I worked with, the ability to help influence public policy, it was an experience of a lifetime!" Brad Feld will be interviewing Phil after his presentation. There were a lot of issues Phil worked on ranging from patent reform to wireless, to broadband to upgrading the smart grid. "It was like drinking from a fire hose experience." Earlier in the day when Larry spoke with Brad Feld, who is in Italy at the moment, Brad said he was looking forward to this program. Larry expects some curve balls - Phil said they could be high, hard ones, knuckle balls, but it promises to be entertaining, exciting and filled with great information. Of all the issues Phil dealt with in Washington, the one that stands out is Broadband Spectrum. About three years ago Phil wrote a paper talking about the amount of spectrum we had that the broadcast TV folks were holding onto. We as a country have the challenge of how do we transition to wireless broadband. We need to get more spectrum for that purpose, and we need to frame laws that would allow that. So Phil worked on an idea called the "Incentive Auction" allowing a TV Broadcast company to sell spectrum. That proposal is now being seriously talked about in the super committee and debt limit negotiations because spectrum is one of the few things that you could raise money for the treasury and you help the economy. Most things that have been talked about, cutting spending or raising taxes are not going to be good for the economy. Listen for more exciting ideas...
Related Links: About Silicon Flatirons || Silicon Flatirons Events || Feld-Weiser One-on-One || Silicon Flatirons Conferences || Communications Technology Professionals || CTP Channel || Keywords: Silicon Flatirons, Phil Weiser, Entrepreneurs, Technology, Law, University of Colorado, Dean CU Law School, Brad Feld, White House, Incentive Auction, TV Broadcast Company, Sell Spectrum 8/22/11 Bytes: 392101
LISTEN to Phil Weiser, Founder, Silicon Flatirons Center; Dean Law School at CU

Powered by Podbean.com
Pricing for renewable energy technologies is changing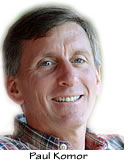 1068_ 8/22/11 - Larry interviewed Paul Komor, Education Director of CU's Energy Institute, University of Colorado at Boulder. Paul is a member of the graduate faculty at the University of Colorado, Boulder. He currently teaches in the Environmental Studies program and is the Education Director of the University's Renewable and Sustainable Energy Institute (RASEI). The rapid growth of renewable energy is a bright spot in a troubled economy. Clean energy companies are expanding, especially in Colorado, and federal stimulus funds are flooding into the industry. Now is the time to identify attractive opportunities in this rapidly evolving industry. Get ahead of the curve—take an intensive, four-day executive education certificate program offered by the Deming Center for Entrepreneurship at CU-Boulder that provides an in-depth look at renewable energy technologies and policies. Upon the completion of the certificate program, participants will be able to answer: Which renewable energy technologies have the greatest short- and long-term promise? How are costs and pricing for renewable energy technologies changing? How do federal and state policies affect the growth of different technologies? What are the key challenges of to the growth and success of renewable energy and how can they be overcome? How can I identify business, commercial, and job opportunities with renewable energy? Participants may take all four courses to earn a RETool Renewable Energy Certificate, or may take courses individually. The RETool instructors teach and research the evolution of renewable energy, and are frequently invited to serve as guest speakers for industry and other groups. Both faculty members are active in the Renewable and Sustainable Energy Institute (RASEI), a new joint institute between the National Renewable Energy Laboratory and the University of Colorado at Boulder.
Related Links: RETool Overview || CU Technology Transfer Office || Leeds – Deming Center for Entrepreneurship || CU TTO Channel || Business Podcasting || Keywords: Paul Komor, Deming Center for Entrepreneurship, Renewable and Sustainable Energy Institute, RETool, RASEI, Energy Institute, University of Colorado at Boulder, 8/22/11 bytes=7047526
LISTEN to Paul Komor, Education Director, Retool Program, Leeds School of Business

Powered by Podbean.com
3-D Touch Screen technology: Unbelievable technology

1062_ 8/15/11 - Power2B is a creative workshop dedicated to generating radical innovations and human experiences at every level of daily living. Part of what they've done is an innovative patent around 3-D Touch Screen technology, and they're beginning to imagine certain interfaces for these devices where they can actually look at natural body language and present things based on.... Larry is sitting up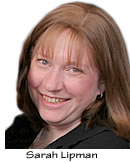 straight ...based on how you are behaving. Lucy Sanders, CEO for the National Center for Women and Information Technology or NCWIT along with Larry Nelson, Director of w3w3® Media Network interviewed Sarah Lipman, Founder & CTO, Power2B.. Sarah said, "Power 2B is an unbelievable technology. It's a technology that replaces the traditional touch screen at a fraction of the price, and it provides coordinates, not only in the x, y points when you touch the screen but even when you're not quite touching the screen. So it can track you even before you touch the screen." Sarah is the visionary and innovator of the Power2B concept and technology and is responsible for management and guidance of the technology team. In addition, Sarah leads the concept incubation group for technology innovation. Before founding Power2B, Sarah managed a dual career in education and publishing. She draws for inspiration on an eclectic range of interests, including medicine, mathematics, industrial design, anthropology, history, and her children. w3w3® Media Network is proud and honored to bring another NCWIT interview to our audience. We've long since recognized the need for education and support for our youth and particularly for young women, in math and science, engineering and technology. The women we interview are bright guiding lights for the future of our youth, generously sharing their experiences - challenges and all. They are inspiring, often humorous and motivating. This series is a real jewel and a valuable set of tools for the future of young women and everyone who has the good fortune to listen...Sarah has much to share, listen for more...
Related Links: Power2B || NCWIT Home || NCWIT Practice || NCWIT Blog || Heroes Channel || Keywords:Sarah Lipman, Power 2B, Mobile Devices, National Center for Women in Technology, Lucy Sanders, NCWIT, Touch Screen, Mobile Industry - 8/15/11 bytes=16061234
Listen to: Sarah Lipman, Co-founder, CTO, Power2B

Powered by Podbean.com
Vision, People, Growth, Rewarding - Entrepreneurs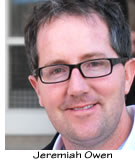 1064_ 8/15/11 - We are talking with a winner of the Colorado Companies to Watch program, and that's very exciting, but he's got an interesting background where both of his parents were entrepreneurs, he started out in the basement of his grandparents and he's got a successful, fantastic business today. We're talking with Jeremiah Owen, President, Vivax Pro Painting. Jeremiah started his company in 2004 and Larry wanted to know what had been the biggest catalyst for the company's growth. First thoughts were, having a clear vision of where they wanted to go and grabbing all the right people along the way. Jeremiah says they have an awesome team and everyone is committed to their own personal growth, but working as a team to help accomplish the goals we've set out each week, each month and each year. So the people are the main thing. Still, Larry wanted more on how they've grown so successfully, there is a lot of competition out there, in the painting industry. "The main thing", said Jeremiah, "is focusing on customer service. Painting is a very low tech industry; it doesn't take much to call yourself a painter. So we've really focused on running it like a business, setting very specific goals and working all the time to do exactly what we say we're going to do, focusing on referrals and letting our work speak for itself." We asked Owen about future growth, and how he was planning to continue this consistent rate of growth - how would they be expanding? Well, they're planning on expanding in the areas where they already do work. For instance they started out working in Highlands Ranch and each year they've done more and more work, because of 'word of mouth'. They went from door-to-door and word of mouth and expanded into doing community work. Jeremiah really likes teaching and coaching entrepreneurship. So again that's one of the things that helped them to grow. Everyone within the company acts like an entrepreneur, they're accountable for what they accomplish and they're rewarded for what they accomplish. And we like to spread that through the community - through the youth - by working with DECA which is a marketing organization for high school students... and then doing some of our own stuff where we work with children and teach them entrepreneurial skills...there's more about this winning company...
Related Links: Vivax Pro Painting || Colorado Companies to Watch || Colorado Companies to Watch Channel || Top 50 Companies to Watch || Gala Event || Keywords: Jeremiah Owen, Vivax Pro Painting, Edward Lowe Foundation, Colorado Companies to Watch, Gala Event, COCTW, Second Stage Companies, Colorado Office of Economic Development and International Trade, DECA, Entrepreneurs - 8/15/11 bytes= 5098582
Listen to: Jeremiah Owen, Pres, Vivax Pro Painting

Powered by Podbean.com
People are concerned with the healthcare legislation, but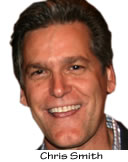 1059_ 8/08/11 - At the ACG Denver August luncheon, we spoke with the keynote speaker, Chris Smith, President of Cochlear Americas, based here in Denver. Chris tells us that while he would never label any business or industry as 'recession proof', he would recommend healthcare as a solid industry to look into. Cochlear manufactures and distributes across the world, an implantable brain stimulator for people who are either born deaf or go deaf later in life. Instead of a hearing aid, which amplifies sound, this is a technology that is an implantable device that allows you to restore hearing. Larry asked Chris what he felt were the biggest challenges facing companies today. Chris said, "I think, at least when looking at our business it is finding great people." Identifying the right people, for character and culture is number one because at the end of the day, the people you hire, they are the team and they're going to build the business." Turning the table, Larry asked what was the biggest opportunity. Chris went with people, "I think there are amazing people out there today. Especially if you look at what's going on with unemployment across this country. I think there's a lot of wonderful people that are available to go in and make an incredible impact in organizations. We've always said, that the best people with the best strategies win." As an aside, Chris points out that, "Healthcare has its challenges. People are concerned with the healthcare legislation, but at the same time, this is a country that has always provided healthcare to its population." Chris believes with where technology is going, and the innovations are going, the length and quality of life is going to be extended. Advice for entrepreneurs looking at healthcare, "Hire for character, then competency. Make sure from a character and culture perspective that there is a right fit with the organization. People make mistakes along the way, more for this is the job I want as opposed to this is the company or the culture I want." Second piece of advice is...listen for more...
Related Links: Cochlear Americas || ACG Denver || M&A Channel || Podcasting Directory || Keywords: Chris Smith, Cochlear Americas, ACG Denver, Hearing, Healthcare, Entrepreneurs, People, Character, Culture, Biggest Opportunity 8/08/11 Bytes: 4696505
LISTEN to Chris Smith, President, Cochlear

Powered by Podbean.com
239 Connecting with the Right People the Right Way
LISTEN 1/15/07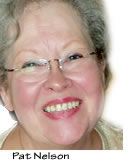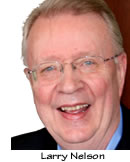 Pat & Larry Nelson of w3w3.com are seen everywhere. Many call them the Networker's networkers. Larry says that the biggest and most common mistake in networking involves the omnipresent "Elevator Pitch". That's just what a busy executive wants to hear as they enjoy their liquid refreshments…"Get me out of here!" Pat and Larry offer some "Networking Solutions" (Identifying, Preparing & Personalizing) that are extremely effective in most every networking situation. In 4 minutes you'll know the answers. Related Links: Beyond the Trends || 3-Filters Compliant || Your Website - Is it 3-Filters Compliant? || Entrepreneurs || Associations || Training Trends || Keywords: Networking, 3-Filters, Elevator Pitch, Beyond the Trends, Training Trends, Associations || Bytes: 267745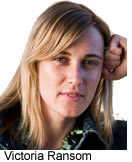 Leverage and engage the millions of users of social network sites

1055_ 8/01/11 - The National Center for Women in Technology CEO, Lucy Sanders and w3w3.com Internet Talk Radio anchor, Larry Nelson are talking with Victoria Ransom, founder & CEO of Wildfire Interactive, and serial entrepreneur (3 companies all of which are operating today) and an adventuresome spirit - she once spent over a month living with a remote Amazonian tribe. Wildfire Interactive helps organizations leverage and engage the millions of users of social network sites like Facebook and Twitter. Their web applications allow companies to easily integrate branded interactive campaigns (across all types of social media networks) like sweepstakes, contests and give-aways, utilizing the viral features of the social web to create engaging campaigns. Wildfire also provides powerful analytics so you can measure the impact of these campaigns. Victoria has been an entrepreneur since her early twenties and has developed three companies. As founder & CEO of Wildfire, Victoria led the company to profitability in just one year and has built the company to tens of thousands of customers, over 140 employees, and five offices worldwide. w3w3® Media Network is proud and honored to bring another NCWIT interview to our audience. At w3w3® Media Network, we recognized the need for education and support for our youth, particularly for young women, in math and science, engineering and technology. Our partnership with Lucy Sanders and NCWIT is highly rewarding. The women we interview are bright guiding lights for the future of our youth, generously sharing their experiences - challenges and all. They are inspiring, often humorous and motivating. This series is a real jewel and a valuable set of tools for the future of young women and everyone who has the good fortune to listen.
Related Links: Wildfire App || NCWIT Home || NCWIT Practice || NCWIT Blog || Heroes Channel || Keywords: Victoria Ransom, Wildfire Interactive, National Center for Women in Technology, Lucy Sanders, NCWIT, Facebook, Twitter, Social Media, Interactive Campaigns - 8/01/11 Bytes: 18677240
LISTEN to Victoria Ransom, CEO/Founder, WildfireApp

Powered by Podbean.com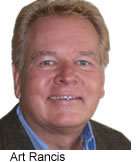 Hire the absolute best people: It's all about people

1057_ 8/01/11 - Larry sat down with Art Rancis to talk about leaders and entrepreneurs. Larry asked, "What are the biggest challenges facing entrepreneurs and leaders, today?" Art pointed out that he is a big people person - "...without people, nothing happens! Frankly the biggest challenge for those companies today is, that many of them have lost sight of hiring the absolute best people." A book that Art recommends, written by a Boulder author, David Thielen, is The 12 Simple Secrets of Microsoft Management. And Bill Gates offered number four, which is "always, always hire the very best you can find'. Larry tried flipping the coin and asked, what are the biggest opportunities today? Knowing Art you may guess it is '...hiring the very best people. It's not a cop out. You will maximize and realize a lot of success if you hire the very best people who can execute." We've all heard the stories of great products failing because of lack of execution. And yet a lot of very mediocre products that succeed because of great execution. "So, it's still people, you've got to bring them in and thrive as a company that way." Art gives advice to individuals and organizations all the time - What is that advice? Art said, "Would you be upset with me if I said, hire the very best people." ... It's a very strong belief for Art! But he adds, "Stay nimble. In today's environment you've got to move faster. That's a two edged sword. While you have lots more information available to you to be a better decision maker, but with the pressures of cell phones, texting and quickly turning around decisions - sometimes you may not think thoroughly enough." Larry couldn't agree more, referring to his book, Mastering Change in the Midst of Chaos, he points to a line he wrote, "People are the source of all problems, and people are the source of all solutions."
Related Links: Art Rancis Home || Economy Builders || Profile of Leaders || Mastering Change Blog || Keywords: Art Rancis, People, Entrepreneurs, Leaders, High Tech, Vendors, Suppliers, Partners, Microsoft, Peak Performers, NimbleBalance, Largely Cerebral, Race Car - 8/01/11 Bytes: 4496303
LISTEN to Art Rancis, International Entrepreneur

Powered by Podbean.com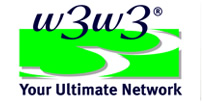 Links that will make a difference
914_ 10/25/10- w3w3® Media Network is all about supporting business and technology in Colorado.  We specialize in creating valuable links and relationships to help you grow your company, build your team, get insights to various industries, keep you up-to-date, raise money, increase your income and profits, and so much more...Venture Capital; Tech Transfer; Communications Technology Professionals; Mergers and Acquisitions; It's the Law; Training Trends; Colorado Companies to Watch; Mastering Change; Looking for Money; In the News; and more...Just click on the topic of your interest and you'll find treasure trove of information...
Related Links: Venture Capital || Podcasting Directory || Tech Transfer || Communications Technology Professionals || Mergers and Acquisitions || It's the Law || Training Trends || Colorado Companies to Watch || Mastering Change Blog || Looking for Money || In the News || Keywords: Venture Capital, Tech Transfer, Communications Technology Professionals, Mergers and Acquisitions, It's the Law, Training Trends, Colorado Companies to Watch, Mastering Change, Looking for Money, In the News 10/25/10
w3w3.com can help you...
Support the Community - Grow Your Business and
Increase Your Profits! CHECK OUT this link
Feld and Mendelson - How venture capital deals work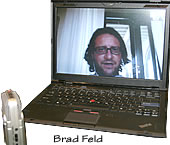 1069_ 8/29/11 - When Brad Feld and Jason Mendelson sat down to write their book the goal was to aim it at every entrepreneur, to really help them understand how venture capital deals work. Brad Feld in Tuscany, Italy talks with Larry Nelson via Skype to tell us about his newest book,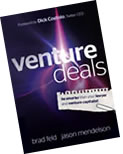 "Venture Deals...Be smarter than your lawyer and venture capitalist". The inspiration for the book came from the Term Sheet Series that Jason and Brad wrote about five-six years ago. This is a particularly valuable book for entrepreneurs looking for money... You'll get an insider's view of the venture deal process, the different players involved on the deal side including how venture firms are setup. And, they talk about how an entrepreneur should think about the fund raising process. The term sheet is a very complicated document and there are a lot of things that people negotiate. But there are essentially only two things that matter which are economics and control. Here they've spent a lot of time helping the reader understand which terms related to economics and which terms were related to control and how and what that meant. It's meant to be a guide not a text book with material that can be very dry and boring. They've made fun of lawyers, venture capitalists and themselves along the way, but there goal was to write something significant and enduring. Comments from readers include..."For a first time entrepreneur, it's a completely enlightening book." Dick Costolo, Twitter CEO wrote a very nice forward to the book where he talks about how useful it would have been to have this book at the beginning of his career, and throughout his career, to look back and reflect on all the deals he's been involved in. Brad tells us how his blog, Ask the VC works with this book. Number one piece of advice for a new entrepreneur from Brad is, "Pick something that you're incredibly passionate about. The thing you want to create, the business you want to start should be something that you're in love with. It's going to be hard. You're going to have lots of ups and downs, there will be lots of things that don't work. If the thing you're working on 18-20 hours a day isn't something you're incredibly passionate about, what's the point?" Second is surround yourself with mentors." ...don't miss the rest of Brad's advice, listen now!
Related Links: Venture Deals - Amazon || Ask the VC || Feld Thoughts || Mendel'sMusings || Foundry Group || Feld-Weiser One-on-One || VC Channel || Keywords: Brad Feld, Jason Mendelson, Venture Deals, Venture Capitalist, Foundry Group, Entrepreneur, Mentors, Dick Costolo, Twitter, Tuscany, Italy, Foundry Group's Series A Documents - 8/29/11 Bytes: 13588587
LISTEN to Brad Feld, Author, Venture Deals

Powered by Podbean.com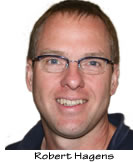 The key is that there is a very strong return on investment

1071_ 8/29/11 - They offer what they call managed video as a service which is a capability that they sell to retailers primarily, that allows them to manage their business more effectively. Envysion is an up and coming company in a new space of Software as a Service companies [SaaS]. Larry sat down with Robert Hagens, CTO, Envysion to discuss their new and growing technologies. Robert pointed out, "As an example, one of Envysion's biggest customers and most long-standing customers is Chipotle Restaurants. They use the Envysion service to improve their operations. That means anything from, what we would call 'loss prevention', which is where they are able to discover situations where employees may be taking advantage of the companies resources, and are able to define that and stop that. They also use our system for many other functions like marketing - market research demographics as well as other operational improvements to their restaurants. The key to Envysion is that there is a very strong return on investment. Customers are able to save money for their companies, that shows on the bottom-line. They're able to increase their revenue and profits by using our system." Larry asked, "As a CTO, with this new kind of idea, are there challenges along the way?" He replied, "The challenge has been trying to bring all the things we've learned in the telecom world to the video world. I learned a lot about service provider companies and offering services from my experience at Level 3 Communications and prior to that MCI. What I bring to Envysion and my team brings is that service provider point of view. That is we're focused not only on selling our service but keeping it up and running for customers." "Do you see anything on the horizon?" Robert replied, "Well yes, there are lots of things coming. Certainly one exciting thing is all the new customers we're signing up. That's on the horizon and getting very close. The other is utilizing mobile technology, figuring out the best way to use an iPhone, iPad or a droid device to be able to offer the same kind of capabilities that we offer today through a web browser. Video analytics is a process where using a program or capability, the system can automatically detect things. There's more...
Related Links: Envysion Home || Zayo || Software Channel || Podcasting Directory || Keywords: Robert Hagens, CTO, Envysion, Chipotle Restaurants, Zayo, Software as a Service, SaaS, Level 3 Communications, MCI, iPhone, iPad, Droid Device, Envysion Market Place, Insight Marketplace 8/29/11 Bytes: 5293351
LISTEN to Robert Hagens, CTO, Envysion

Powered by Podbean.com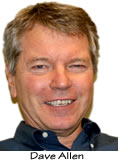 $4 million in royalties and 11 startups

1065_ 8/22/11 - We're here to check on the temperature at the CU Tech Transfer Office with Dave Allen, Associate Vice President of Technology Transfer at the University of Colorado. We check in with Dave every year to get a sense of what their fiscal year was like. This year? "We had a solid year!" said Dave, "For us the emphasis is inventions and faculty - we had 250 inventions and that's good." About 60% of these are [bio medical] related and then the other 30% being spread out across energy and chemical materials, software outfits, electronics, those kinds of things. In the bio most of what we get are in the therapeutics really. So we have a lot of good technology to work with. We see about a thousand inventions a year and our job is to figure out what in those are patentable, feasible and commercially viable and last year we filed almost the same number of patent applications as the year before. The core of our realm is exclusive licenses - those are assets that people can build on and develop. We had 37 last year and that's comparable to other years. It's not a big secret here, the technology economy has been in the doldrums for a couple of years. And we're glad that we can put 37 technologies exclusively in the hands of companies - and the vast majority of those are Colorado companies. Another thing people are interested in are startups - we've had eleven and that tracks, last year we had nine. The other thing to raise is our royalty income - last year we had $4 million in royalties. So it's been a solid year. We are looking forward to better. And one of the things we are doing that's different, and I think a lot of people will be interested in this. I don't believe there's anyone else in the country doing this. We're starting a program called the Technologies Transfer Office Fellows program. It's a trial this year. If it works we're going to scale it up. We'll extend our reach beyond by multiplying the numbers of bright, motivated people who want to add importance to their career. It is a bold plan with great promise! There's much more....
Related Links: CU Technology Transfer Office || CU TTO Channel || TTO Blog || CU TTO Awards || Award Photos || Keywords: CU Tech Transfer Office with David Allen, University of Colorado, Inventions, Energy, Chemical Materials, Software Outfits, Electronics, Bio Medical, Fellows Program, 8/22/11 - bytes=11280199
LISTEN to David Allen, Associate Vice President, Technology Transfer Office at CU

Powered by Podbean.com
Raising capital is not taught in many places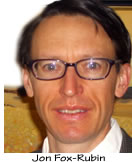 1067_ 8/22/11 - Colorado Companies to Watch 2011 Award winner Jon Fox-Rubin, President and CEO, Fiberforge is lightweighting your world... from backpacks, skateboards and kayaks to helicopters. Jon is an MIT alum whom we first met back in 2003 at a StartUp BaseCamp where John Hickenlooper and Jon Nordmark were speaking. Fiberforge has developed a technology that makes ultra lightweight structural parts [lighter than advanced lightweight metals like aluminum or titanium] more affordable than any other process. They're focused on carbon fiber, glass fiber and specialty fibers that they process into finished parts. The technology comes out of the mind set of stamping materials, steel and aluminum that have been stamped and forming dies for years. Fiberforge has taken that mentality and are stamping thermoplastic composites up to 8' x 8' in size, into a structural part and then those parts are joined together into a system. So we actually sell parts and component systems to a variety of customers. Glass fiber components like backpack frame adjusters, helmets, skateboards, window frames for aircraft. Carbon fiber is even lighter than steel and aluminum - our biggest application there is actually a cargo load floor for a helicopter (as tough as titanium yet at the cost of aluminum), extremely durable, strong and lightweight. When asked about challenges companies face today, Jon replied, "Access to capital. And raising capital isn't taught in many places, so you really have to find experts that know how to raise capital. Don't be afraid to get involved in the process yourself. The other piece is really managing your human resources in a way that they really feel empowered! Create a team that fills the gaps. You really want to find and hire people that are smarter and better than you and don't be afraid to hire people that are older than you are. Listen for more insights this COCTW winner has to say...
Related Links: FiberForge || Colorado Companies to Watch || || Colorado Companies to Watch Channel || Top 50 Companies to Watch || Gala Event || StartUp BaseCamp 2003 || Keywords: Jon Fox-Rubin, FiberForge, Edward Lowe Foundation, Colorado Companies to Watch, Gala Event, COCTW, Second Stage Companies, Colorado Office of Economic Development and International Trade, Ultra Lightweight Structural Parts, 8/22/11 Bytes: 9130634
LISTEN to Jon Fox-Rubin, President & CEO, FiberForge

Powered by Podbean.com
Dan Caruso: Support the growing needs of consumers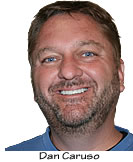 1061_ 8/15/11 - We are here with one of the most explosive companies around! Of course, I meant that in a good way - we're talking with Dan Caruso about his company, Zayo. Dan actually said explosive was a good word to describe what Zayo does... because Zayo is in the bandwidth business and the need for bandwidth is exploding. As people use wireless devices, such as droids, iPhones, iPads or watch video over the Internet, there's an infrastructure behind that, that is necessary to support all that explosion. That's basically what Zayo does. Zayo builds fiber net ropes and turns that into raw bandwidth capacity in support of large carriers and content companies as well as hospitals and educational institutions so that they can provide the Internet and data capacity to support the growing needs of consumers. Larry said, "We've been following you since 2007. You've done a number of very interesting things, and you've gone through some challenging times in terms of the business environment during that time frame. What are the biggest challenges today for entrepreneurs in business?" Dan replied, "So I was around in the earlier days of telecom and it was boom days in the late 90s and then we went through our own meltdown in the early 2000s. We had to learn what to do when our entire industry just shuts down, how to survive and how to revive. In the broader economy today that very challenge is affecting most businesses. From a Zayo perspective, fortunately our business is driven less by the macroeconomic environment and more by just the fundamental need for bandwidth. So we are somewhat protected from the very difficult economic times that we're in. When I think more generally with my entrepreneurs, other businesses that I'm involved with, and the entrepreneurial community, the biggest issue is funding. There's lots less funding available for companies built on ideas and future passion. The economic climate, there's a lot of unrest, issues unsettled, a lot of uncertainty. So whether you're you looking for equity or debt funding, if you are a newer company or a fast growing company that needs to consume capital, it's very difficult to raise money and get that support. Larry then asked, "What are some of the biggest and best opportunities for business today?" Dan then said... Listen to what he has to say...
Related Links: Zayo || Communications Technology Professionals || CTP Channel || Rockies Venture Club || Keywords: Dan Caruso, Zayo, Communications Technology Professionals, CTP, Bandwidth, Fiber, Telecom, Wireless Devices, Droids, iPhones, iPads, Economic Climate, Capital - 8/15/11 bytes=6844816
Listen to: Dan Caruso, Zayo

Powered by Podbean.com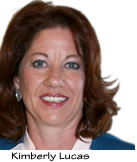 Social media has changed recruiting to an outbound activity

1063_ 8/15/11 - Many companies today are relying on job postings and job boards, outbound types of media. What Kimberly Lucas, president of Goldstone Partners sees in the future is that candidates will make themselves available to interesting companies, rather than casting a net broad and respond to everyone. "In that vein what companies need to do is be thinking about [and here's a new term for CRM...] Candidate Relationship Management. That is having an interactive relationship with not only your employees, but future employees, or those that you've identified as having potential for being a future employee." Kimberly says that we're moving toward a candidate centric model. Candidates do not hang out on mega job boards any longer. Social media has changed recruiting from being an inbound activity to an outbound activity. Candidates decide who gets access to them so having a strong employment brand is critical. The recruitment function is changing - hiring managers can do their own sourcing, so recruiters need to find other ways to add value. Kimberly went onto point out, "A person I know quite well recently said something to this effect, 'Recruiters must embrace change or they will go the way of travel agents, real estate agents and newspaper editors...' In today's people market, with all the people laid-off, displaced, those even trying different things, to being an entrepreneur - there is a lot to consider and so much has to be done and handled right within the whole recruiting business. mega job boards are really not a good source for either hiring managers looking for candidates, or the candidates who are looking for positions. Social media has become a true force in the recruiting industry for both candidates and hiring managers. Most job postings are very generic, very HR boring... and it's not interesting. Kimberly says she get's comment after comment from candidates saying, 'the reason I responded to this was because of the way it's written. It spoke to me...and the job sounds interesting.'... Listen for more insights...
Related Links: Goldstone Partners || Hire Trendz Blog || Entrepreneurs || Podcasting Directory || Blog || Keywords: Kimberly Lucas, Goldstone Partners, Job Postings, Job Boards, Executive Search, Hire Trendz, Candidate Centric Model, Recruiters, Candidate Relationship Management - 8/15/11 bytes=7744682
Listen to: Kimberly Lucas, Goldstone Partners

Powered by Podbean.com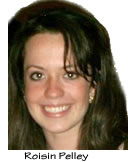 From Denver: Exploring South Asia's entrepreneurial culture

1058_ 8/08/11 - From learning about traditional Indian medicine in Varanasi, exploring Chinese culture in Shanghai, to studying Gross National Happiness in Bhutan, or working with a NGO founded by Gandhi; Saffron Education offers innovative programs, internships and teaching opportunities for students interested in gaining an experience of South Asian culture beyond the classroom. Roisin Pelley, Denver resident is taking on a big challenge with her new job at Saffron Education. We managed to get a few minutes of her time before her departure this weekend for Bombay, India. This exciting venture sprung from Roisin's participation in the Leadership Institute at Harvard College (LIHC). Saffron Education is doing study abroad programs and internships and volunteer experiences throughout South Asia for students from high school, undergraduates and MBA levels. One of the most exciting opportunities is Bhutan, a small country and Constitutional monarchy that doesn't allow many tourists. Saffron's first program was run in Bhutan with the youth development program there. "Our students from America taught teachers there and got really involved in the community", said Roisin . "Knowing the cultural complexities and the way business works, the way the culture affects business, is really crucial for being able to expand successfully. Having those cultural skills that students get by visiting companies and meeting people can be a huge asset to them when they're in the workforce." India presents a great environment for entrepreneurship with their growing economy. People are always starting new companies and looking at different ways to improve life there because there certainly are lots of things that need to be done. It's a great place to be creative in and think of new solutions and how they can fit such a complex country. With 1.2 billion people, most products or services are going to find some kind of market. Listen for more...
Related Links: Saffron Education || Harvard University and Saffron Education: Bhutan: 2011 || Youth Lead the Change Blog || Community Reach Channel || Economy Builders || Keywords: Roisin Pelley, Saffron Education, Harvard University, Bhutan, Entrepreneurs, Indian Medicine, Varanasi, Shanghai, South Asian Culture, Bombay, Gandhi 8/08/11 Bytes: 5567950
LISTEN to Roisin Pelley, Saffron Education

Powered by Podbean.com
July was interesting, with high profile summer gatherings...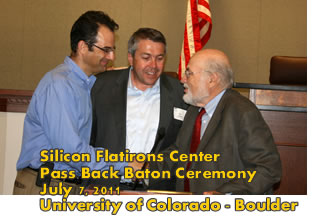 1060_ 8/08/11 - It was a balanced month beginning with Independence day. We saw the return of our own Phil Weiser, Silicon Flatirons founder; and Dean of the CU Law School, back from Washington D.C. where he spent the last two years serving our country. You will find a series of videos on YouTube and Stories on the Communications Technology Professionals CTP Channel, chronicling that celebration... Great photos by w3w3®. So many Coloradoans were on vacation/business trips and some had trouble getting back to DIA with the problems presented by some pretty wild weather. Ask Jeffrey Pearl of IP5280, four stand-by flights to get back for APEX (He was a winner...).
Speaking of...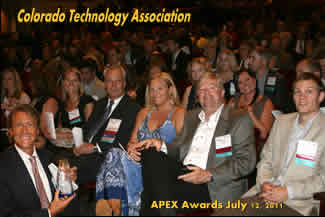 These were the last APEX Awards to be presented by CSIA, which is now known as the Colorado Technology Association (and CTA will, of course, continue the APEX annual awards program). Photos...
The National Center for Women in Technology, NCWIT, is back with an exciting young woman whose software will bring some 'cents' to your social networking and marketing efforts. That's Victoria Ransom with her third successful startup, WildfireApp. She offers encouragement to young women in high school and college to go for the golden future in IT, computer science, and engineering... Uncle Sam Wants You to help keep our country strong! And that does seem to be the theme for this July 2011.
Related Links: About Silicon Flatirons || CTP Channel || NCWIT Home || Wildfire App || Colorado Technology Assoc || Keywords: Colorado Technology Association, Silicon Flatirons Center, Communications Technology Professionals, Rockies Venture Club, 8/08/11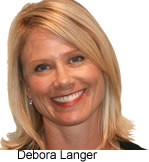 Convergence of telecommunications along with the smart grid

1054_ 8/01/11 - "Two main initiatives come to mind", said Debora Langer. "One is the convergence of telecommunications along with the smart grid. The other emerging technology that we're seeing involves getting broadband out to the rural communities with 4G and LTE solutions." Debora Langer serves on the board of CTP, the Communications Technology Professionals, for the second year now. A favorite organization for w3w3®, which we've covered for many years, going back to when it was called Denver Telecommunication Professionals. They've been through a great deal, the telecommunications industry was hit so hard a number of years ago - and this organization not only survived but in fact has really grown. Debora tells us that Colorado is really embracing the progressive technologies and CTP is working hard to keep their programs current and consistent with what is being implemented in Colorado. Larry pointed out, "When some people first heard the tech/grid relationship with telecommunications there was some confusion." Debora said, "They didn't really understand it, you're absolutely right. And, that's part of CTP's mission is to educate the community and highlight what's going on in Colorado. With the rural broadband initiative, we're going to have an event in September. What we're seeing there, we've got EagleNet that was just awarded $100 million, and we've got Open Range Communications that got $257 million... so the State of Colorado is embracing the need to get rural broadband out to communities and then all the applications and all the community services that go along with that. Healthcare, education and public safety are part of why you have a broadband network." Listen for more...
Related Links: Communications Technology Professionals || CTP Channel || Gorilla Logic || Silicon Flatirons || Rockies Venture Club || Keywords: Debora Langer, Communications Technology Professionals, CTP, Gorilla Logic, Smart Grid, 4G, LTE solutions, Convergence, Telecommunications, Broadband, Rockies Venture Club, Silicon Flatirons - 8/01/11 Bytes: 4478749
LISTEN to Debora Langer, Colorado Communication Technology Pros (CTP)

Powered by Podbean.com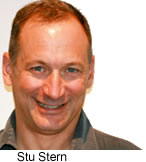 The most important differentiator is that they are free

1056_ 8/01/11 - We're here to talk about a very interesting topic that is important to all businesses, whether they're techies or not. And we're here with Stu Stern who is the CEO of Gorilla Logic and the creator of a couple of programs, FoneMonkey and FlexMonkey. You know, there are a lot of people who love 'open source' and there are people who don't know anything about open source and don't use it. Larry asked Stu, "How are open source tools different than the other things out in the market place?" Listen to this interview and you will learn about the importance of functional testing tools, and how they can not only help your engineering teams with automated testing, but can be expanded to help with a companies unit testing and continuous integration environments. This interview discusses the importance of functional testing tools and how making these tools being free and open source can benefit an entire ecosystem of developers, Development Managers and CTO's looking for ways to make their applications better for the companies they work for. Stu said, "Next week Gorilla Logic is releasing a new version of FlexMonkey. Stu explains their two tools are each for automated testing of Rich Internet Applications (RIA). FoneMonkey is for IOS applications, those are iPhone and iPad applications. And FlexMonkey is for the Adobe Flex Platform which runs any Flash player. Essentially they replace manual testers with automated testing, making the testing process much faster and more reliable." There's much more...
Related Links: Gorilla Logic || FlexMonkey || FoneMonkey || CTP Home || PodCast Directory || Keywords: Stu Stern, Gorilla Logic, FlexMonkey, FoneMonkey, Open Source, Rich Internet Applications, iPhone, iPad, CTP, Source Code - 8/01/11 Bytes: 6049021
LISTEN to Stu Stern, CEO, Gorilla Logic

Powered by Podbean.com