Interview Listing Alphabetical by Month...
DECEMBER 2011

Vic Ahmed, Innovation Pavilion 12-26-2011
Phil Becker, PBL Ventures and CoFounder of Defrag
Ian Brown, Dir. Demand Generation, Mashery @ Defrag 2011
Ron Burton, President Nominee, Rotary International
Laurie Fitzgerald, The Consultancy 12/26/2011
Francisco Garcia, Inspiration, inventions & innovation lead to win
Bill Heuston, Building Phenomenal Culture
Governor Hickenlooper, Rotary Club 100 Years Serving Colorado
Kim Jordan, CEO/CoFounder, New Belgium Brewing Company
Bart Lorang, CEO/Founder, FullContact @ Defrag 2011
Dave Mangum, Executive Director, Startup Colorado
Nancy Phillips, COO/CoFounder, ViaWest - Entrepreneurs Unplugged
Melodie Reagan, Partner, i2i Workforce
Clara Shih, CEO/Founder, Hearsay Social
Stephanie Steffens, Nominate Now - Colorado Companies to Watch 2012
Brad Feld Moderates, "Why Boulder" Panel @ Startup Colorado Launch

Vic Ahmed, Increase Entrepreneurial Ecosystem - Startup Colorado
Judy Amabile, President, Product Architects
Jason Carolan, VP Product Dev., Cloud Services, ViaWest
Scott Case, CEO Staratup America Partnership 11/21/2011
Aeesh Chopra, U.S. CTO, Startup Colorado Launch 11/9/11
Russ Farmer, If you're looking for funding... 11/28/11
Louis Foreman & Tom Frey, Where Great Ideas Succeed 11/28/11
John Kelley, CEO, CereScan @ ACG Denver 11/1/11
Jim Linfield, awarded CU Technology Infrastructure Leadership Award
Matt Larson, CEO, Confio Software - CCTW Winner 50 Companies to Watch
Eric Norlin, Innovation distinguishes leaders... 11/28/11
Bob Ogdon, Denver SwiftPage Goes Global 11/14/2011
Chris Pelley, Not just charity/philanthropy - It's the bottom line.
Howard Potter, Captive Insurace - Financial Strategy
Stephanie Steffens, Program Director, Colorado Companies to Watch
Brian Tsuchiya, Crowdfunding Investment - HR2930 Passed!

ACG Presidents, Mid Market M&A Dealmakers 10.10.11
Vic Ahmed, Plug & Play Opening 11.11.11
Blankenship & Vesely, ValveXchange, Inc 10.31.11
Steve Byer, Energy Logic - CCTW 2011 10.17.11
Roy Davis, Pres. Johnson & Johnson Development Corp
Daniel Feld & Kevin Menzie, Slice of Lime 10/17/11
Tom & Deb and Andrew Frey, Inventors Showcase 11.05.11
Tom Frey, Revolutionary Thinkers 10/24/11
Larry Gray, CEO, Assist Group - Winner CCTW 2011
Michael Hamers, LightSpeed Commercial Arts 10.31.11
Michael Jones & Larry McKeogh, Product Camp 2011
Ron McKey, Founder, [30 Years] FlyingBeds.com 10/24/11
Larry & Pat Nelson, Institute for Change Research
Leonard Nimoy, Actor, Photographer, Space Hero
Sam Pitroda, Chairman, WorldTel Ltd 10/24/11
Kevin Price, CEO, AccuCode - 50 CCTW Winner
Steve Replin, "Where to Go When the Bank Says No 10/24/11
September Events, Activity Picks Up
Shanna Tellerman, Autodesk Cloud Services, NCWIT Hero
Kathleen Quinn Votaw, TalenTrust CEO on Respect

Roy Dimoff, ViaWest - Success and Sustainability
Richard Bass, Boulder & Denver Software Clubs
Feld-Weiser, Q&A Reflections - Part 1 & 2
Feld-Weiser, Q&A Reflections - Part 3 & 4
Su Hawk, Colorado Technology Association
Su Hawk, Great Value in Mapping Tech Sector
Guy Kawasaki, Author, Enchantment
Steve Knopper, Social Media - Huge Opportunity
Nancy Phillips, Life of an Entrepreneur... NCWIT Hero
Don Poulter, Data Centers Consume 2% of World's Energy Supply...
Holli Riebel, CBSA - Investor & Partnering Conference
Holli Riebel, Presentations Big News... Universal Flu Vaccine
Matthew Taylor, Business Agility and the Cloud
Niniane Wang, CTO, Minted and NCWIT Hero
Phil Weiser, Reflections On Serving in the White House


AUGUST 2011

Dave Allen, Tech Transfer Office, University of Colorado
Stephanie Boyle, Founder, Rogue Paper & NCWIT Hero
Dan Caruso, Pres/CEO, Zayo
July Events 2011, From APEX Awards to Silicon Flatirons
Ruthe Farmer, Aspirations in Computing 2011
Brad Feld, Newest Book, Venture Deals
Jon Fox-Rubin, Pres/CEO, FiberForge - CCTW Winner
Robert Hagens, CTO, Envysion - New SaaS Space
Paul Komor, Edu Dir., Energy Institute, Colorado University at Boulder
Debora Langer, Colorado Communication Technology Pros (CTP)
Sarah Lipman, Founder/CTO, Power2B.com
Kimberly Lucas, Founder, Goldstone Partners
Larry & Pat Nelson, w3w3® - Networking
Jeremiah Owen, Pres/Founder, Vivax Pro Painting, CCTW Winner
Roisin Pelley, Saffron Education... South Asia
Art Rancis, International Entrepreneur
Victoria Ransom, CEO, Wildfire Interactive - NCIS Hero
Chris Smith, Cochlear Americas - ACG Denver Keynote
Stu Stern, CEO, Gorilla Logic
Phil Weiser, Reflections on Serving in the White House

JULY 2011

Cody Farmer, Singing the National Anthem
Jason Haislmaier, Protect Technology, IP, Privacy, Commercialization
Josh Jacobson, Bard Center's 10th Annual Business Plan Competition
Kelly Manning, Financial Challenges & Solutions
Kelly Manning, State Director, SBDC Network
Larry Nelson & Steve Wille, Transforming Your Team Beyond Expectations
Art Rancis, Profile of International Leader (1 of 3)
Art Rancis, Profile of International Leader (2 of 3)
Art Rancis, Bringing Balance to Life (3 of 3)
Bart Taylor, Vice President & Publisher, ColoradoBIZ
Phil Weiser, Silicon Flatirons - Pass Back Baton Ceremony 7/18/11
Ray Gifford, Brad Bernthal, Silicon Flatirons
Anna Noschese, Paul Ohm, Silicon Flatirons
Bryan Tramont, Silicon Flatirons
Phil Weiser, Silicon Flatirons
Gratitude & Appreciation, Silicon Flatirons
Dale Hatfield, Silicon Flatirons
Steve Wille & Larry Nelson, Colorful Leadership, Transform Management Teams


Thomas Burns, Green House Data Ceter 6/13/11
Lori Cheek, NYC Architect Glue'd to TechStars 6/6/11
Brad Feld, Entrepreneurs Unplugged 6/20/11
Steve Forbes, Chairman, Forbes Media 6/20/11
Gary Gaessler, Stream|Step, Glue Conference 2011
i2i Workforce, Melodie Reagan & Jen Long 6/13/11
Seth Levine, Foundry Group - Founder Glue Conference
Penny Lewandowski, Director, Colorado Companies to Watch
Rick Ninneman, Exec VP-Colorado, M3 Insurance Solutions 6/20/11
Carrie Peters, BigDoor.com - Gamification 6/13/11
Stephanie Steffens, Director, Colorado Companies to Watch


MAY 2011

Luke Beatty, VP Yahoo! - ACG Case Study 5/2/11
Neal Cohen, Partner, HRO-Boulder 5/16/11
Brad Feld, Entrepreneurs Unplugged Part 3, Video Yahoo
Brad Feld, Entrepreneurs Unplugged Part 4, Audio/Listen
Steve Forbes, Colorado and the National Economy
Jim Franklin, CEO, SendGrid
Governor John Hickenlooper,Video - Part 1 - ACG Corp. Growth Conference
Governor John Hickenlooper,Video - Changing Culture of Entire state (Part 2)
Governor John Hickenlooper,Video - Clearig Out Red Tape (Part 3)
Saad Khan, Partner, CMEA Capital (Over $1 Billion Under Management
Sherry Law, Evergreen Communications 5/23/11
Rich Liner & Pat Maley, June 9th - KidsTek Charity Golf Classic
Malik Kahook & Naresh Mandava, Inventors of the Year, Anschutz Med Campus
Michael Meurer & Chris Pelley, Elder Care a Critical Pro bono/Free service
Gillian Muessig, NCWIT Hero aka "Mother of SEO"
Chris Pelley, Managing Partner, CIMCO-Denver/Boulder 5/16/11
John Sanderson, Windwos Azure, Solutions Specialist 5/31/11
Theresa Szczurek, Co Founder, Radish Systems 5/31/11
Chris Wilson, Principal, Fortitude MB 5/31/11



APRIL 2011

Nigel Alexander, Lemonade Day, Denver - May 22, 2011
Barrett Blank, RVC's Pitch Academy 4/18/11
Thomas J. Byrne, Moody's, Asia 4/11/11
Cathy Edwards, CoFounder & CTO, Chomp.com 4/11/11
Brad Feld, SFC/Entrp Unplgd -Featured Guest 4/18/11
Brad Feld, SFC/Entrp Unplgd -The MIT Experience 4/25/11
Laura Fitton, Oneforty.com - NCWIT Hero 4/25/11
Jim Franklin, Founder Institute Apply by May 1st, 4/25/11
Tom Frey, Futurist, DaVinci Institute 4/4/11
Mike Fries and Garth Jensen, Liberty Global and HRO 4/11/11
John Hickenlooper, Mayor Denver, Historical 'Denver's Green Bite' 1/5/09
J.B. Holston, CEO, Newsgator 4/18/11
Melodie Reagan & Jen Long, Managing Partners, i2i Workforce
Mark Seglem, CEO & President, ADSS, Feberal Budget Crisis 4/4/11
Michael Webb, Aubice 4/4/11
Robert White, Extraordinary Leadership 4/4/11

MARCH 2011

ADSS Celebrates CCTW Award, Hard work, perseverance...
Brad Bernthal, Final Challenge, Assembling the Right Team 3/7/11
David Brown, President & Founder, ZOLL Data Systems 3/14/11
Janet Eden-Harris, CMO & Sr. VP Strategy, Market Force Information 3/21/11
Ryan Ferrero, Green Garage - Making Your Car Greener 3/7/11
Mike Fries, Communications Executive of the Year 3/28/11
Green Garage, Eco-Friendly, Full Service Auto Repair 3/7/11
Bettina Hein, Pixability - NCWIT Hero 3/7/11
Larry L Nelson, Boulder BPW's Man of the Year 3/21/11
Alex Porter,Location 3 Media, CCTW Winner 3/14/11
Mark Seglem,ADSS, CCTW Winner 3/28/11
Brian Tsuchiya,Startup Guru, Entrepreneur Types 3/28/11
Kenneth Weiner, MD, CEO, Eating Recovery Center, CCTW Winner 3/14/11
Robert White, Extraordinary Life - Achieving Extraordinary Success 3/7/11
Robert White, Extraordinary People - Eight Power Principles 3/21/11
Alexandra Wilkis Wilson, Guilt Groupe, NCWIT Hero 3/21/11

FEBRUARY 2011

Vic Ahmed, Putting together the plan to go to the next level
Vic Ahmed, Plug and Play, Incubator Coming to Colorado
Sarah Allen, CTO, Mighty Verse, NCWIT Hero
Brad Bernthal, Silicon Flatirons, Entrepreneur Initiative
Lauren Costantini, CU Tech Transfer 'Business Advisor of the Year'
Communication Tech Pros, Dave Leonard & Tim Sisneros, Circle back..
Capital Value Advisors, David Tolson & Chris Younger, CCTW Sponsor
Funovation, Erick Mueller, Sr. VP Marketing & Sales - CCTW winner
John Leonard, Adventures of a Global Exec... in Antarctica
John LoPorto, Power Tagging Technologies
Sam Martin, Rebuilding A&P, One Person at a Time, ACG Denver Keynote
Jana Matthews, CEO, Janna Matthews Group
Alicia Morga, GottaFeeling and NCWIT Hero
Leonard Nimoy, 2011 Space Symposium coming...
Page 1 Solutions, Dan Goldstein, CCTW Winner 50 Companies to Watch
Theresa Szczurek, Radish Systems, Boulder Startup Sells $40M

JANUARY 2011

Vic Ahmed, TiE Rockies - Silicon Valley Vcse 1/24/11
David Asseoff, Adperio Coloraod 50 Companies to Watch 1/24/11
Alan Beaulieu,Economist Institute Trend Research - ACG Denver 1/18/11
Leila Boujnane, CEO, Idee, NCWIT Hero - New Search Patterns 1/4/11
Michael Bristow, Tech Transfer Awards 1/31/11
Brad Feld, 2004 Crystal Ball (Rerun) 1/18/11
Brad Feld, 2010 Pretty Vibrant Year for Entrepreneurship 1/31/11
Dr. Bill Foege, Gates Foundation & Rotary - end Polio Now 1/4/11
Diane Greene, Founder, VMware - NCWIT Hero 1/31/11
Dick Hinson, Aurora Economic Dev. Council - TTO 1/18/11
IP5280, Jeffrey Pearl & John Scarborough - CCTW Winner 1/24/11
James Norrod, Infinite Power Solutions, CCTW Winner 1/11/11
Vipang Patel, iSherpa Capital - Last year was big...1/31/11
Chris Pelley and Dennis Whittle, Breaking Down Barriers 1/4/11
Timonthy Rodell, GlobeImmune - CU Tech Transfer Awards Banquet 1/24/11
Sukhinder Singh-Cassidy, NCWIT Hero 1/11/11
Lt. Col. Edward Vaughan, USAf, Relentless execution... 1/11/11
Michael Zeisser, Liberty Media; CTP, Internet Change is Dramatic (Refrun)
Michael Zeisser, Biggest social & cultural change on teh Internet

Steve Forbes: Colorado and the national economy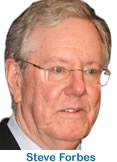 998_ 4/25/11 - While he is not going to run for president, Steve has some very strong beliefs. Steve Forbes, Chairman of Forbes Media and Editor-in-Chief of Forbes Magazine was the Day 2 keynote speaker at the 2011 ACG Corporate Growth Conference. After his address and book signing Larry attended a very open press conference with Mr. Forbes. Larry asked, "During your speech you talked about the national economy, what do you see as Colorado's strengths and where you see growth here in our state?" While he was nice enough to say, "Good to see you again, Lord Nelson." he went onto reply, "Colorado has an enormous advantage as we get our economy back on track in the next few years, and that is quality of life. One of the things technology enables you to do is literally put the world at your fingertips. Geography doesn't much matter anymore. So Colorado needs to preserve what it has but I think you're going to see more in the way of technology, you have a business friendly environment. You get a little bit of it now in aviation and aeronautics, you see it in finance. A note of caution in the area of energy, Colorado has a huge future but there will be turbulence in the industry. I think the amount of natural gas will help cushion any fluctuations when the dollar is stabilized again. The good news is the U.S. is going to be a major exporter of natural gas in the next decade. We are the Saudi Arabia of natural gas and the nice thing is you're going to see more and more utilities using natural gas to generate electricity." Larry asked, "Do you think the government, state or local, or business should be responsible for attracting more business to Colorado?" Mr. Forbes replied, "The key thing to remember in attracting business is to put yourself on the other side, and say, 'what would stand in the way of someone moving a business here'? People are looking for a very friendly environment. By contrast California's been very hostile to business which is why a lot of businesses have moved out of California. So put yourself on the other side. What are all the steps to get permits? Are there a lot of things that drag the process out? Try to streamline them so people know if they want to do something here it can be done with dispatch. They can focus on getting it done instead of how many months, how many years, as it does in other parts of the country, before you can get moving." Listen for much more...
Related Links: Forbes || Book by Steve Forbes || ACG: Rocky Mountain Corporate Growth Conference || M&A Channel || ACG Denver Home || Keywords: Steve Forbes, ACG, Rocky Mountain Corporate Growth Conference, ACG Denver, Capitalism, Natural Gas, National Economy - 5/9/11 bytes=11060770 LISTEN TO: Steve Forbes, CEO Forbes Media

Powered by Podbean.com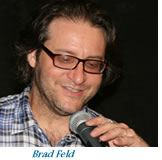 Brad Feld reveals his true beginning while getting Unplugged

1000_ 4/18/11 - Brad Feld was corralled and interviewed by Jill Van Matre, Associate Director of Atlas and co-moderates this last Entrepreneurs Unplugged event for Spring 2011 with Brad Bernthal (BB) who is Clinical Law Professor at the CU Law School and Director of the Silicon Flatirons Center Entrepreneurship Initiative. BB asked Feld, "In terms of getting things started, give us a little background. You have family here, grew up in Texas and some of the more interesting things I've seen in those interviews you've done is a list of influential business people including your grandfather. What did your grandfather do and what kind of influence did he have on you growing up?" (SPECIAL NOTE: Brad is his usual entertaining self - we have a two minute video - please watch. We're sure you'll enjoy!) Brad Feld said, "My grandfather was an immigrant, came here from Austria, (so my father is first generation American). He was an entrepreneur; he had his own clothing factory. The type of clothing that he made is the stuff that has rhinestones on it. The people who carried his clothing were like the knock-off of Marshalls. He had a factory in Florida, this bad, bad, kind of burnt out warehouse in the middle of the worst part of Miami. He was this salt of the earth kind of guy and he didn't believe in anything made after 1950. So every piece of machinery was pre 1950. When machines broke down he'd have to figure out what to do. When friends died, he'd go and buy their machinery for parts and replacements. So I think sort of growing up and watching him sort of make his own way in the world, be completely entrepreneurial was an early inspiration. My dad (Stanley Feld) had his own medical practice that was about a $10 million/year business at the peak. He had four partners and 30 or 40 employees. I remember also watching that grow from one person; he started out in private practice, to a real business. I never really thought hard about not doing my own thing from very early on." Feld shares so much more including in 1978 when he turned 13. "Gold was about $400/oz and Krugerrands were all the rage and when you got Bar Mitzvahed you took your Bar Mitzvah money and bought Krugerrands, that's what all my friends were doing. I thought that was stupid, I wanted a computer. I had about $1,600. a fortune, so I took my dad to a computer store." Part 2 is coming with Professor Bernthal's next query: Take us from the community college to MIT and the start of Feld Technologies. Tune in next week!
Related Links: Silicon Flatirons, ATLAS, and ITP || Brad Feld Blog || Brad Feld Video || Foundry Group || Do More Faster Book || Economy Builders || Entrepreneurs Unplugged Photos || Keywords: Brad Feld, Jill Van Matre, Brad Bernthal, Silicon Flatirons Center, Entrepreneurship Initiative, Atlas, Foundry Group, Do More Faster Book, Stanley Feld - 4/18/2011
Listen to: Brad Feld, Entrepreneurs Unplugged - Watch Two Minute Video

Powered by Podbean.com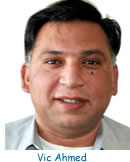 Incubator that's coming here to Colorado

963_ 2/7/11 - We're talking about an incubator that's coming here to Colorado. Vic Ahmed, amongst so many other positions, is CEO of the Colorado Plug & Play Tech Center. We wanted to know what this means, so Larry asked Vic for an overview. Vic is very excited, for himself to be involved personally, but also for what Plug and Play can do for the entrepreneurial system here in Colorado. "So Plug and Play is the most successful, I know for certain, incubator in the U.S. Not just in the U.S., in fact, it's the most successful incubator in the world!," said Vic. A few years ago, as Vic was working on his own virtual incubator, Captain Green, he had incubators researched. He discovered Plug and Play through that research process and discovered this absolutely incredible success. "Now you'll find these numbers amazing, I encourage you to go to the website, plugandplaytechcenter.com. In the last four to five years they've incubated over 600 companies and raised over $700 million for these companies. Right now, we are closing about five new investments a month." Plug and Play has a structured relationship with over 140 VC's, that come regularly to Plug and Play, look at the deal flow, and make various investment decisions. Plug and Play also has its own fund that they co-invest with these VC's. they have relationships with over 15 universities, including Harvard, Cornell, Stanford... They have programs in 15 countries in which they bring the best companies out of those countries to Silicon Valley for a few months and help them get funded. On top of all that they also have strategic relationships with top companies like BestBuy, PayPal. PayPal in fact has a mini incubator within Plug and Play where they're encouraging companies to build products layered on their platform. Very exciting stuff, and Vic says he is most excited to be working on setting up a Plug and Play Tech Center here in Colorado. They're targeting a Q3 timeframe for that. Vic has been working on this now for 6 to 8 months and has made great progress, meeting a lot of the stake holders in Colorado who are very, very supportive of this concept. There's more advice for entrepreneurs...
Related Links: Plug and Play Tech Center || Podcasting Directory || In the News || TiE Rockies || Rockies Venture Club || Keywords: Vic Ahmed, TiE Rockies, Plug and Play Tech Center, Incubator, VC's, Venture Capital, Entrepreneurs, Technology, PayPal - 2/7/11 bytes=7421181 LISTEN to Vic Ahmed, President & CEO, Colorado Plug and Play Tech Center

Powered by Podbean.com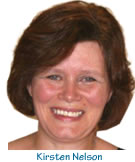 Winning the Future through Open Innovation, Startup Colorado
1107_ 11/14/11 - Aneesh Chopra, White House Chief Technology Officer (CTO), visited the Defrag Conference, and the Startup Colorado Public Launch, to talk about recently unveiled initiatives targeted towards entrepreneurs and innovators in his keynote address entitled Winning the Future through Open Innovation. In an historic and groundbreaking approach to our nation's most pressing problems, these initiatives seek to tap into the creative genius and solutions oriented focus demonstrated by those with the entrepreneurial spirit in an effort to "invent our way out" of some of the greatest dilemmas ever faced by our nation. Chief among these programs, a number of public – private partnerships arose from the push for bottom up change. Several regulatory agencies, such as the FDA, hope to benefit from the success and experience of entrepreneurs and CEO's through entrepreneurships in residences, and numerous contests have opened to the public designed to tap into innovative solutions. Announcements of novel, low cost, technology based solutions suggest success and significant positive movement within an atmosphere of openness, transparency, and collaboration. On Monday, November 7, 2011, the Veteran's Job bank went live just 90 days after program conception. The job bank seeks to answer the challenge issued in August 2011 to hire 100,000 returning veterans, and does so in a manner that brings the job to the veterans, in their locale. Through open innovation and collaboration, Google, Bing, and Yahoo created schema.org , a jointly designed job-listing schema, which they in turn brought to the job search industry. SimplyHired and other job search vendors quickly jumped on board with the program, adding tags to jobs committed for veteran employment. The job schema search engine...there is much more in this article by Kirsten Nelson...
Related Links: Aneesh Chopra || Startup America Partnership || Startup Colorado Public Launch || Defrag Conference 2011 || c3 Writing: Kirsten Nelson || Keywords: Aneesh Chopra, US, CTO, White House, Silicon Flatirons Center, Defrag, Phil Weiser, Brad Feld, Vic Ahmed, Startup America Partnership, Startup Colorado, Kirsten Nelson - Watch Video: Aneesh Chopra US CTO the White House
Part 1 of 2 - Startup Colorado Launch

Part 2 of 2 - Startup Colorado Launch
Success and sustainability through good and bad times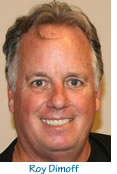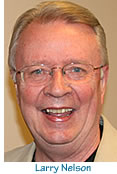 1073_ 9/06/11 - The path to success isn't always flash, bang, big cash and lots of noise. In the long run it is knowing your customer, getting close, staying close, and understanding your customers needs. That's what Roy Dimoff attributes ViaWest's 'good luck' to. It was 1999, when we met Roy Dimoff and Nancy Philips as they started Via West here in Denver. "Back in the day", money was practically being thrown at companies. Here in Denver we had a number of very large startups going back to '99, a little pre '99. Local competitors had the advantage with 100's of millions in investments.... ViaWest took a different path, kind of low key. If you were watching from a distance. But up close it was action packed, prudent and practical. Back then ViaWest had one office which still exists. Today they have 22 data centers in five states and six major markets. Roy has a habit of checking in with his HR department and they keep adding employees, which is a good thing, especially in today's market, and they're well over 300 people now in those five states. "Knock on wood, Larry. For all the things that happened and we've seen in the 12 years that ViaWest has been around. And certainly living through two recessions is one of them. Things are going extremely well. We are part of a great industry. It's nice to be in this position today. To be able to reflect back at those difficult times, knowing that you survived and succeeded in some fashion." Roy said. In fact ViaWest is in a leadership position today. Looking back we remember favorite words guiding their strategic path, prudence and pragmatism. Larry asked about challenges facing business today. Roy said, "You know, I think similar to the stock market, there are a lot of ups and downs and you have to be prepared to alter your business plan if there's dramatic changes in the economy. We really reflect on our capital investment and our cash conservation and really want to reflect on all the touch points there. And, do we want to be a little less aggressive if we see a double dip recession. I think companies should definitely, definitely understand their debt position, their cash position, their growth... and really understand their expense level extremely well - knowing where they can alter if they have to." ViaWest supports the community, sponsors many non-profits and has won many awards...listen for more great advice...
Related Links: ViaWest || Green Solutions || Profile of a Leader || KidsTek || Podcasting Directory || Keywords: Roy Dimoff, ViaWest, Data Centers, Leaders, Team, Management, Green Grid, Computers, Telecom, Canada, Software 9/6/11 bytes=14158265
LISTEN to Roy Dimoff, President/CEO, ViaWest

Powered by Podbean.com
Dan Caruso: Support the growing needs of consumers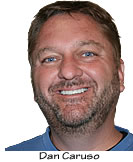 1061_ 8/15/11 - We are here with one of the most explosive companies around! Of course, I meant that in a good way - we're talking with Dan Caruso about his company, Zayo. Dan actually said explosive was a good word to describe what Zayo does... because Zayo is in the bandwidth business and the need for bandwidth is exploding. As people use wireless devices, such as droids, iPhones, iPads or watch video over the Internet, there's an infrastructure behind that, that is necessary to support all that explosion. That's basically what Zayo does. Zayo builds fiber net ropes and turns that into raw bandwidth capacity in support of large carriers and content companies as well as hospitals and educational institutions so that they can provide the Internet and data capacity to support the growing needs of consumers. Larry said, "We've been following you since 2007. You've done a number of very interesting things, and you've gone through some challenging times in terms of the business environment during that time frame. What are the biggest challenges today for entrepreneurs in business?" Dan replied, "So I was around in the earlier days of telecom and it was boom days in the late 90s and then we went through our own meltdown in the early 2000s. We had to learn what to do when our entire industry just shuts down, how to survive and how to revive. In the broader economy today that very challenge is affecting most businesses. From a Zayo perspective, fortunately our business is driven less by the macroeconomic environment and more by just the fundamental need for bandwidth. So we are somewhat protected from the very difficult economic times that we're in. When I think more generally with my entrepreneurs, other businesses that I'm involved with, and the entrepreneurial community, the biggest issue is funding. There's lots less funding available for companies built on ideas and future passion. The economic climate, there's a lot of unrest, issues unsettled, a lot of uncertainty. So whether you're you looking for equity or debt funding, if you are a newer company or a fast growing company that needs to consume capital, it's very difficult to raise money and get that support. Larry then asked, "What are some of the biggest and best opportunities for business today?" Dan then said... Listen to what he has to say...
Related Links: Zayo || Communications Technology Professionals || CTP Channel || Rockies Venture Club || Keywords: Dan Caruso, Zayo, Communications Technology Professionals, CTP, Bandwidth, Fiber, Telecom, Wireless Devices, Droids, iPhones, iPads, Economic Climate, Capital - 8/15/11 bytes=6844816
Listen to: Dan Caruso, Zayo

Powered by Podbean.com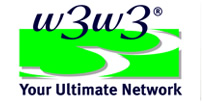 Links that will make a difference
914_ 10/25/10- w3w3® Media Network is all about supporting business and technology in Colorado. We specialize in creating valuable links and relationships to help you grow your company, build your team, get insights to various industries, keep you up-to-date, raise money, increase your income and profits, and so much more...Venture Capital; Tech Transfer; Communications Technology Professionals; Mergers and Acquisitions; It's the Law; Training Trends; Colorado Companies to Watch; Mastering Change; Looking for Money; In the News; and more...Just click on the topic of your interest and you'll find treasure trove of information...
Related Links: Venture Capital || Podcasting Directory || Tech Transfer || Communications Technology Professionals || Mergers and Acquisitions || It's the Law || Training Trends || Colorado Companies to Watch || Mastering Change Blog || Looking for Money || In the News || Keywords: Venture Capital, Tech Transfer, Communications Technology Professionals, Mergers and Acquisitions, It's the Law, Training Trends, Colorado Companies to Watch, Mastering Change, Looking for Money, In the News 10/25/10
Seth Levine gives advice to leaders and entrepreneurs

1027_ 6/6/11 - We are here at the Glue Conference with one of the founders, Seth Levine. Foundry Group along with their conference partner Eric Norlin put on the Glue Conference every year. This one really focuses on the web platform. In particular this year, they've been talking about API, infrastructure and how important it is to have open platforms and to figure out the right services to connect to those platforms. Seth went onto explain the Glue conference. "This is primarily a technical audience here, but we do have a lot of C level people who come. There are a handful of presentations that are a tad higher level, talking more about direction of infrastructure and technology trends. So we get a bunch of people who come for that, and of course a lot of the CEO's of businesses that are in attendance here are relatively technical. We get the occasional VC who's scratching their head wondering what some of these terms mean." Larry said, "Tell us a little about Foundry Group." Seth replied, "So I founded Foundry with three other guys, Brad Feld, Jason Mendelson Ryan McIntyre, all of whom have been featured on the program. we started the firm in 2006, raised our first fund in 2007 - $225 Million - we invested that in the end of 2007 time period through 2010 and just last October, we raised our second fund, also $225 Million. We invest, primarily in early stage technology businesses, across a couple of different themes and we invest across the country." Seth went onto sharing some great advice to entrepreneurs and leaders in today's environment...Listen and get ready to take some notes...
Related Links: Seth Levine Blog || Glue Conference || Foundry Group || Software Channel || Podcasting Directory || Keywords: Seth Levine, Glue Conference, Technology, Foundry Group, Glue, Eric Norlin, Entrepreneurs, Venture Capital, Brad Feld, Jason Mendelson, Ryan McIntyre - 6/6/11 bytes=7605501
LISTEN to Seth Levine, Foundry Group - Founder Glue Conference

Powered by Podbean.com
Hickenlooper: Changing the Culture of an Entire State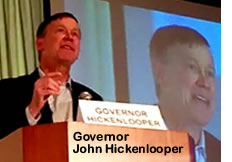 1012_ 5/9/11 - Gov. John Hickenlooper, was the Day 1 keynote speaker at the 2011 ACG Corporate Growth Conference. In this video segment he has some hard-hitting words about the Colorado culture as it relates to business. "The Colorado culture is 'not in my backyard', we're not really pro business and in a recession like this you see, in a very sharp contrast, how much that can catch up to you. Right now, in Texas, I can guarantee you there is no such culture. In Texas every single person, if you're a Texan, if you're in elementary school, high school, college or in business - at any level - everybody is pro business, and everybody is pro Texas. Part of what we have to do in this country is make sure that the entire country begins to get that same kind of attitude of trust. I think it's important for us to compete on the international economic stage. So, how to make it happen in Colorado? I think there are three major components of how you begin to change the culture of a state that way. Jeff Immelt, CEO of General Electric said, "The most important thing that I've learned since becoming CEO is context. How your company fits into the world and how you respond to it." Now he's talking strictly from a corporate perspective, but I think the same thing is true, the context, when you're trying to change the attitude, the perspective of an entire state. I don't mean a few leaders, I mean the people who get paid $10 an hour working in a convenience store or building widgets. How do we get everybody to be more pro business? Part of that, if we're going to be pro business we have to hold ourselves to the highest ethical standards... If we're going to encourage natural gas drilling... we have almost more than any other state in America. If you take Utah Colorado and Wyoming, we have roughly 3/4s of the total natural gas in the country, and it burns significantly cleaner than gasoline in vehicles, it's a third cheaper than gasoline in vehicles and it prevents us from sending billions of dollars to foreign shores. Now, I'm all for drilling for natural gas, but if we're going to do that we better make sure that there are no spills, people aren't putting fills into our surface waters, that we hold ourselves to the highest environmental standards, we must commit ourselves to respecting and protecting our land and water; that those legacy elements that attract so many people here. If we don't have that contextual recognition. We have to define the very high ethical standards, environmental standards if we're going to get people to be pro business. If we don't have that contextual recognition we're going to be bumping our heads against a wall the whole way through. We started and are half-way through what we call the bottom-up economic development planning process - that's not bottoms-up. I don't think any other states have tried this. But we went out to all 64 counties in Colorado and said we want each county to go out and have as many discussion as you can - What do you want your economy to look like in 20, 40 years? And, how are you going to get there? What are your strengths and weaknesses, threats and opportunities? And not just economic development professionals, but also the Rotary Club members, the school teachers and police officers, the mechanic at the garage..." For more, WATCH the VIDEO...

Related Links: Part 1 VIDEO Gov @ ACG || ACG Conference Detail || ACG Denver Home || M&A Channel || Colorado State Web Portal || Keywords: John Hickenlooper, Governor, Colorado, Texas, ACG, ACG Denver Rocky Mountain Capital Growth Conference, Jeff Immelt, General Electric, Recession, Economy, Natural Gas - 5/9/11 bytes=199952604 Watch: Gov.John Hickenlooper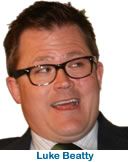 Sold it to Yahoo almost one year ago

1007_ 5/2/11 - The ACG Corporate Growth Conference Opening session,'CASE STUDY - Associated Content's sale to Yahoo!', with Luke Beatty, VP, Yahoo!; Founder, Associated Content. was engaging,and high energy - w3w3.com's Larry Nelson caught the man whose story was strong enough to open this great conference. And we really mean caught here, as Luke was flying out the door to get back to his office in Denver. He had a brief few moments for this interview. Luke Beatty is Vice President & General Manager of Yahoo! Contributor Network / Associated Content. Contributor Network, an evolution of the Associated Content platform enabling people to publish their creative content on Yahoo!'s media properties. Associated Content – which Luke founded in 2005 and was acquired by Yahoo! in 2010 is known as the Web's first crowd sourced media platform. Larry asked, "What are the toughest challenges for companies with the environment we've just gone through?" Luke replied, "The biggest challenge is, you know every business has the challenges of growth. I think the biggest challenge is that growth is almost a requisite that it be sort of global and I think that is a huge challenge. To be tasked with the opportunity to grow your company globally is.. There are a lot of things now that make it easy to grow globally, but there's a lot of blocking and tackling that needs to be done in order to do that. And so I think that's hard. No matter who you're talking to, there is no way to snap your fingers and make your company global." "Now what do you think are the biggest opportunities for companies now?" Luke pointed out, " Broadly, I think the biggest opportunities are engagement opportunities. I feel like companies now have, beyond brick and mortar experiences, have the opportunity to reach so many people. And again, that may be the global concept, but the opportunity is reach. Like your Internet Talk Radio show, compare what it is now to what it would have been 20 years ago. You could touch anybody in the world today. I think reach is the opportunity for businesses, but it is hugely challenged." Luke went onto give more advice for entrepreneurs ...Listen now...
Related Links: ACG: Rocky Mountain Corporate Growth Conference || Associated Content (Yahoo) || M&A Channel || ACG Denver Home || Keywords: Luke Beatty, Yahoo, Associated Content, ACG, Rocky Mountain Corporate Growth Conference, ACG Denver, Media Properties 5/2/11 bytes=3277952 LISTEN to Luke Beatty, VP, Yahoo!

Powered by Podbean.com
Highest standard of leadership, vision and social responsibility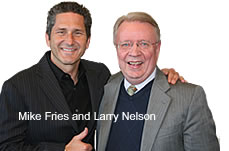 992_ 3/28/11 - John Malone, Chairman of Liberty Global said, "I have worked closely with Mike for over a decade and was involved in many of the international operations he helped start and manage long before this. I continue to be impressed by his energy, drive and his leadership as CEO of Liberty Global, and proud of the contributions he's made to Colorado... This award is well deserved." The Communications Technology Professionals CEY award recognizes the Colorado communication executive that demonstrates the highest standard of leadership, vision and social responsibility. Mike Fries will be honored at the CTP annual awards dinner on April 7th at the Brown Palace. Larry asked for an overview of Liberty Global. Mike replied, "...80% of our revenue comes out of Europe. In the last ten years, we've actually re balanced the business pretty considerably. Ten years ago, if we were doing this interview, we would have been in 26 countries with about $11.3 Billion in revenue. Today we're in 14 countries with $9 Billion in revenue. We've focused on markets and on regions where we could achieve great scale, and that's typically for us been in Europe. A year ago we exited Japan, that was a very substantial and long term investment for us. We redeployed that money into our own stock but also into Germany early in 2010 and then we just announced yesterday another acquisition in Germany. So we spent $9 billion buying German cable operations in the last 12 months. But that's because we see great potential in that part of the world and for us concentrating in that part of the world brings lots of benefits. So hopefully being in Denver is the center of our world, we are in four or five continents and Denver is the center of anything, but more and more a corporate focus in Europe. I've been doing this for over 20 years. I was founding equity partner with Gene Schneider when we founded UIH, shortly after United Cable was sold to TCI. So I've essentially been doing this type of job, international cable, for 20+ years. I've been CEO of Liberty Global for six years, as part of a merger between UGC, a company we had formed and Liberty Media International. Mike went onto 'lessons learned' and info on new innovations being released this year. Listen for more...
Related Links: Liberty Global, Inc || CTP's 11th Annual Communications Executive of the Year and Ascent Award || CTP Home || CTP Channel || Keywords: Mike Fries, Liberty Global, John Malone, CTP Exec of Year, Communications Technology Professionals, Cable Industry, Ascent Award, Liberty Media, UIH, United Cable, TCI > 3/28/11 Bytes: 7656074
LISTEN to Mike Fries, President & CEO, Liberty Global, CTP Communications Executive of the Year

Powered by Podbean.com
Breaking down the barriers: Academics; Business; Civic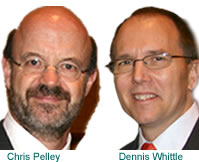 948_ 1/4/11- We're coming to you from the December ACG luncheon with Chris Pelley (Capital Investment Management Company) and Dennis Whittle (Global Giving), who are working to raise the consciousness around social enterprise and social entrepreneurship. Dennis is the founder of Global Giving and he was gracious in his efforts to come in and visit six universities and with ACG for their monthly luncheon, on this tour. Chris said he learned about Dennis Whittle when he read the book, Being Generous, and he'd heard about Global Giving and Dennis through Sherry Law whose daughter had been involved with Global Giving. Dennis was a big gun (as Chris says) at the World Bank for a number of years. Dennis mentioned that one of the themes during this visit has been 'breaking down boundaries' and Chris has been talking about collaboration across the three sectors, the ABCs of the academics, the business sector and civic groups. I really believe that kind of collaboration across sectors, and breaking down the boundaries is key to making progress with many of society's greatest challenges. That is what Global Giving is all about and that's what I'm seeing here in Denver and ACG, it's very encouraging. If you go to GlobalGiving.org you can choose from projects in almost 100 countries, in any cause or theme that you have interest in. Then you can read about the project and decide... There's much more, listen now....
Related Links: GlobalGiving || Social Entrepreneurship Channel || Daniels College of Business, DU || Capital Investment Management || ACG: Business/Social Enterprise: Dennis Whittle || Keywords: Dennis Whittle, Global Giving, Social Entrepreneurship, Daniels College of Business, DU, CIMCO, Ford, Yahoo, eBay, Google, Ace Book, Dell, Cummins, Pepsi 1/4/11 bytes=11250941 Chnl: SocEntrp LISTEN to Dennis Whittle and Chris Pelley, Social Entrepreneurs and Enterprise

Powered by Podbean.com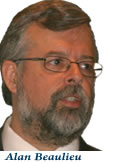 Business trends for the next 12 months

953_ 1/18/11 - Larry's first question, "What do you see for the next 12 months?, business trend-wise..." Keynote speaker at the ACG Denver business luncheon, Alan Beaulieu provided a fast summation that went like this..."Mild recovery, Slow job growth, Housing market going nowhere in a hurry. We're going to muddle along, but we'll look better than a lot of nations, so the dollar should be fine." Chet Marino and ACG Denver brought Alan Beaulieu, President of the Economist Institute Trend Research, back for an expert's view of the year ahead. He covered a variety of topics including local and national trends as well as some fun topics like taxes, interest rates and a general outlook for the US economy and the stock market. Larry asked, "What do you see financially, for those trying to raise money, mergers, what are some of the challenges and choices?" Alan replied, "The good news is the banking industry is beginning to loosen up and they're lowering their credit standards some, they have plenty of cash. The big inhibitor to lending right now, believe it or not, is the federal government. The regulators are saying no, no, no, and the banks are looking for reasons to say yes. As the Christopher Dodd/Barney Frank legislation settles down and regulations are written, the idea is that banks will figure it out, regulators will figure it out, money will start flowing again and that should make for a very healthy 2012. We'll get through 2011 and probably have a great 2012. It's nice... companies are growing again, companies are hiring again, and so we're going to enter into a more relaxed, as far as stress levels go, but I do want your listeners to know this..." There's much more, listen now...
Related Links: Institute for Trend Research || ACG Denver || M&A Channel || Rocky Mountain Corporate Growth Conference || Keywords: Alan Beaulieu, Institute for Trend Research, ACG Denver, Association for Corporate Growth, Trends, Economic Recovery, M&A, Entrepreneurs > 1/18/11 bytes=4597867
LISTEN to Alan Beaulieu, Economist Institute Trend Research

Powered by Podbean.com