NOVEMBER 2010

Jim Arkebauer, Duane Pearsall Award, 25 Years - Founder of RVC 11/8/10
Pete Dignan, Executive Director, CORE 11/22/10
Roy Dimoff, ViaWest, Profile 11/15/10
Tom Frey, At the Inventor Showcase 2010 - 11/22/10
John Hickenlooper, Governor Elect, Profile 11/15/10
Mike Jones & Larry McKeogh, Rocky Mtn. ProductCamp 11/1/10
Debora Langer & Tim Sisneros, Unified Communications 11/8/10
Paul Larkins, Square Two Financial, Profile 11/8/10
Catharine Merigold,"Shifting Sands of Venture Capital - RVC 11/1/10
Joy Milkowski, Access Marketing Company 11/29/10
Larry Nelson, Ultimate Win, Achieving Your Goals 11/29/10
Eric Norlin, Defrag Conference Nov. 17-18, 2010
Bob Ogden, Swiftpage, Profile 11/15/10
Rick Patch, LifePics, Raising Capital: VC to CEO 11/8/10
Liz Pearce, Integrating Timelines & Goals with Data 11/29/10
Podcast Directory, INDEX by Month, Archives by Year 11/29/10
Lucy Sanders, National Center for Women and IT, Profile 11/15/10
Matt Shoup, CCTW Companies to Watch - M & E Painting 11/1/10
Robert Stoll, Commissioner for Patents, USPTO 11/22/10
Jon Wilkins, JW Consulting, Database Marketing 11/22/10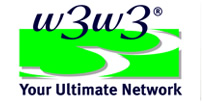 Links that will make a difference
914_ 10/25/10- w3w3® Media Network is all about supporting business and technology in Colorado.  We specialize in creating valuable links and relationships to help you grow your company, build your team, get insights to various industries, keep you up-to-date, raise money, increase your income and profits, and so much more...Venture Capital; Tech Transfer; Communications Technology Professionals; Mergers and Acquisitions; It's the Law; Training Trends; Colorado Companies to Watch; Mastering Change; Looking for Money; In the News; and more...Just click on the topic of your interest and you'll find treasure trove of information...
Related Links: Venture Capital || Podcasting Directory || Tech Transfer || Communications Technology Professionals || Mergers and Acquisitions || It's the Law || Training Trends || Colorado Companies to Watch || Mastering Change Blog || Looking for Money || In the News || Keywords: Venture Capital, Tech Transfer, Communications Technology Professionals, Mergers and Acquisitions, It's the Law, Training Trends, Colorado Companies to Watch, Mastering Change, Looking for Money, In the News 10/25/10
Database marketing and angel investor

928_ 11/22/10- Larry sat down with Jon Wilkins who is putting his skills in database marketing to work for the RVC Angel Capital Summit. Larry asked Jon to define database marketing. Jon said, "In its simplest form, it is marketing with the use of a data base to gain intelligence, so that you know you are marketing correctly and tracking results. You can find out a great deal of information from data and the key is to turn that information that helps your company grow and thrive. This could be with customers, a business to business environment and business to consumer environment, basically anywhere you collect data and there are a tremendous amount of sources these days with all the social media outlets, newsletters, promotions, sweepstakes, acquiring data through third party data sources. There are ways to enhance data. If you have data, even if it's a spread sheet of 100 people, you can find out more information about that, there's a lot of power in data. The key is turning it into information you can use. Larry asked, "What are the most important steps when you're creating a marketing data base?" Jon replied, "The first step is to make sure you have a good place to put it, I use Excel which is not a data base but you can look at the data in different ways, and clean it up. Consistency is the key when you're dealing with a lot of different data sources. Taking basic information and meshing it with transactional information, combining it with different sources, that might not technically be marketing sources - anything you can get data out of that you can mesh in together is important. There is a way to tie that back to something that's real for analysis purposes or even marketing purposes, if they opt in for marketing." Jon went onto point out, "Right now we've found a group of 10,000 accredited investors here in Colorado. I think, from what I've gathered from different conversations, it wasn't assumed there were that many accredited investors in Colorado. We've decided..." Listen, there's more...
Related Links: Angel Capital Summit || JW Consulting || Rockies Venture Club || Venture Capital Channel || Keywords: Jon Wilkins, Angel Capital Summit, JW Consulting, Rockies Venture Club, Database Marketing, Accredited Investors, Marketing Correctly, Tracking Results - 11/22/10 bytes: 6023526 Chnl: VC LISTEN to Jon Wilkins, Database Marketing

Powered by Podbean.com
Inventors, innovators and developing new products

926_ 11/22/10- Talking with Tom Frey of the DaVinci Institute at the Inventor Showcase. Larry asked about some background and information about the event, the attendees and the inventors. Tom said, "We think the people that are developing new products are some of the most ingenious people out there. They dedicate their life to making the world better. Hollywood tends to trivialize the work of the inventor like the mad scientists. But actually they're providing a hugely valuable service. These people are dedicating a good chunk of their life and resources to get these products into the market and some of this stuff is absolutely fabulous, I mean it just jumps off the page when you look at it. I'm so amazed at the stuff they come up with every year and I feel empowered, I feel encouraged every year when I see all this activity." The Showcase features everything from manufacturers, to high tech to jewelry, just everything imaginable. :"Yeah, that's the real tricky thing for the judges. Going from booth to booth and actually evaluating some real sophisticated robotic product or some bio-medical product and then comparing it to games or jewelry, that's a tough job. But somehow it works. The credibility of the judges we have, there are so many talented people that are here, it's the credibility of the judges that adds weight to the awards that we give out at the end of the day. It makes this a fabulous event and it all comes together in the in the evening."
Related Links: DaVinci Institute || Inventor Showcase 2010 || In the News || Blog || Keywords:Tom Frey, Inventor Showcase, DaVinci Institute, Entrepreneurs, Innovation, Scientists, Designers, New Products - Chnl: Entrepreneurs 11/22/10 bytes: 2398879
LISTEN to Tom Frey, DaVinci Institute, Inventors Showcase

Powered by Podbean.com
600_ " The word for the next two years is prudency"

(Recorded January 2009) "Knowing what you don't know is as important as knowing what you do know," said Roy Dimoff, Chairman and CEO of ViaWest during a Profile of a Leader interview with Larry. Before getting into the history and learning lessons, Roy gives an overview of where Viawest is today, and what they plan on doing during these shaky economic times. "Growth rate north of 35% and now stands as the largest privately held data center and managed service company in the US, you know it's really a tremendous opportunity to look at your systems, look at your processes, look at your efficiencies, look at the number of times you touch the customer and really try to streamline some things. Really take this as an opportunity to look at your business as a whole – now is a good time to look on everything we do and see if we can do it better, how we can be more efficient, how we can bring more to the bottom line. A lot of our competitors back in 99-2000, they had raised hundreds of millions of dollars and of course ViaWest total equity investment back then was like $34 million – and we were one of the few survivors. So, it's been very interesting. A lot of the lessons we learned back then are very applicable today even though the industry is different and ViaWest is in a much different position. But the key is Larry; we are still the very prudent group that we were back in 2000 and refusing to take things for granted." Roy started his first entrepreneurial effort at age 25. Years before that he worked in the produce department at a Canadian grocery store. Then after a couple of successes as an entrepreneur he was involved in an IPO. It was there he learned that when an expert advisor says that strategy could be 'problematic' he should listen. So you listen, there's more...
Related Links: ViaWest || Green Solutions || Leader Profiles || Blog || Keywords: Roy Dimoff, ViaWest, Data Centers, Leaders, Team, Management, Green Grid, Computers, Telecom, Canada >> Channels:Leader Profiles Bytes: 11100476 >
11.5.09 LISTEN
Part2>
Powered by Podbean.com

229_ Mayor Hickenlooper Talks About the Future and the Past

(Recorded June 2004)
Governor Elect John Hickenlooper, is the quintessential example of converting a challenge into an opportunity and then onto success. During this "Profile of a Leader" interview you'll hear how he achieves and how he was motivated to be a winner. It's a one-of-a-kind story you won't hear somewhere else. Larry and Pat Nelson conducted this interview in the Mayor's office one year after he was elected and during a time he was throwing baseballs with Governor Owens. You'll hear the Mayor in his own words explain why he is the way he is. Related Links: John Hickenlooper Bio || City of Denver || Mile High City Channel || Profiles of Leaders || Find It Keywords: John Hickenlooper, Mayor, Leader, Denver, Colorado, Motivated, Winners || Bytes: 8376218 > LISTEN to John Hickenlooper, Governor Elect

Powered by Podbean.com
Unified Communication and Green Tech

924_ 11/8/10- Larry sat down with co-chairs of the programming committee for Communications Technology Professionals (CTP), Tim Sisneros and Debora Langer and discussed the ever-changing and convergence of IP technologies. With their backgrounds and careers they had a great deal to share. Tim Sisneros works for Polycom a Silicon Valley based unified communication company providing both voice and video solutions to the market today. Tim is very heavily involved in the VoIP market in Denver. Tim explained both voice and video, hence the new term we're hearing unified communication, there's a lot more to it these days. Debora Langer is with Green Energy Corp, newly merged to include Magpie which is a company that has been around for about ten years. "Now we create software solutions for communications, the smart grid and the utilities." Debora said, "With our foundation in Bell Labs and our heritage in communications, it is a nice blend of what's happening in the smart grid industry. Larry asked them about the trends they're seeing. Debora replied, "Even with the down turned economy, Debora is seeing a resurgence in activity and buzz in the industry. As you go out to industry events there seems to be higher attendance, there's definitely more energy around this space and CTP in general attendance at our events have gone up. Professionally we're seeing more deals and projects be larger in volume, so it seems like that whole telecom industry is coming back. Tim added, "It's really a convergence of a lot of different technologies that are all becoming one. Where you used to hear a lot of discussions around people having jobs in the data field or jobs in the voice field or even software, they all kind of come together over the one thing that is common - IP technologies." Larry said, "How is CTP different than other organizations? You work with Silicon Flatirons, the Cable Center and various other organizations, how are you different and how do you compliment these other organizations?" Debora likes that CTP is so focused. It's specifically Colorado, it is specifically communications and technology and it is a very collaborative organization, and it has a very strong community feel. Tim noted that CTP is 100% non-profit organization. The connections that are made both personally and professionally are very rewarding - Tim and Debora were recently named in the Top 25 Sales People by Colorado BIZ Magazine. One of the things they talked about was how important it is to get involved and to give back - get on a board, get on a committee, just participate. Get yourself out there and make connections. Listen now... .
Related Links: Communications Technology Professionals (CTP) || Green Energy Corp || Polycom || CTP Channel || Keywords: Tim Sisneros, Debora Langer, Green Energy Corp, Polycom, Communications Technology Professionals, IP Technologies, VoIP, Unified Communication, Smart Grid, Data Field - 11/8/10 bytes: 6380568 Listen to: Tim Sisneros & Debora Langer CTP

Powered by Podbean.com
Raising Capital: From VC to CEO

922_ 11/8/10- It's been over ten years since Larry first interviewed Rick Patch, while we were still on terrestrial radio, at KTLK. Rick has a wide and varied background. In 2004 LifePics was launched and Larry asked for a little background and overview. Today Rick is President and CEO of LifePics. "Well part of that of course, I was with Sequel Venture Partners and really wanted to get back into the operating side of the world instead of just advising and investing in it. And found this gem of a company, LifePics. It's been now over six years, I really thought it would take only three to leverage this thing and make it successful enough to sell or go public and as anyone who has started a business; it always takes longer than you think. But LifePics, I just love the company, I love what we do here. Folks like Office Depot, Mike's Camera, and Ritz Wolf Camera and many regional grocery, pharmacy and image related retailers come to us. We have over 535 brands that we now support/deliver their website and that represents about 12,000 store fronts around the U.S., Canada, Puerto Rico, Australia. Actually Australia, we're taking over the whole continent down there. "What are some of the changes in the VC industry? Rick replied, "I think that everyone knows with the economy and the public markets not being as open to growth companies until they're really, really solid. Which is, in my opinion, appropriate. But the M&A markets, the exits for those kinds of businesses haven't come over the last few years which slows down the investments and it slows down commitment into the venture category. We're in a downhill slide here the last five years as far as investing capital and even the amount of capital that's available to invest, which is too bad. And, certainly Denver has been hit pretty hard."You were awarded the Duane Pearsall Award by the Rockies Venture Club four years ago. This is a special award, they don't give it out every year. On November 9th Jim Arkebauer, the founder of Rockies Venture Club [25 years ago] is the next recipient of this award and Rick will be there to share his thoughts during that presentation. Past recipients are Duane Pearsall, Gov. Roy Romer, John Elway, Bill Daniels, John Hickenlooper and Rick Patch. Listen for more interesting details...
Related Links: Lifepics Home || Shifting Sands of Venture Capital || Rockies Venture Club Home || w3w3.com Lifepics Photo Albums || VC Channel || Keywords: Rick Patch, Lifepics, Shifting Sands of Venture Capital, Rockies Venture Club, RVC, Duane Pearsall, Sequel Venture Partners, Roy Romer, John Elway, Bill Daniels, John Hickenlooper - 11/8/10 bytes: 7142612
Listen to: Rick Patch, CEO, LifePics

Powered by Podbean.com
Integrating Timelines & Goals with Data

932_ 11/29/10- We're here at DefragCon 2010 speaking with Liz Pearce, Vice President of Sales and Marketing at Liquid Planner. Liz is leading a panel titled "Integrating Timelines & Goals with the Data & Docs of Social Space." Liz explained, "The panel covered management in general. There's been a lot of talk at Defrag about how we protect the data, how we analyze data and what it means to be social in the enterprise on this panel we will get a little more tactical, and talk about how we actually translate that to management." Liz expanded on the topic, "Historically project managers have been a central point of contact and really the gatekeepers to the plan. The result is the plans are usually really dense. Once you create the initial schedule you rarely have time to revisit and keep it up to date. Essentially there is a disconnect between the reality of the work being done and what the original plan was. Where we want to take project management is to a living document where people are updating it every day as part of their normal workflow. By doing that, the plan that people are looking at reflects reality in a more accurate way. Of course, as Larry points out, 'this isn't social networking but business networking'. Now you have a record of the communication tied to the project itself and not just a record of the tasks. One man's team is another man's company... it's really flexible and can be structured to fit the way you work." Listen, there's more...
Related Links: Liquid Planner || Defrag Conference || Defrag Agenda || Software Channel || Economy Builders || Keywords: Liz Pearce, Liquid Planner, Defrag, Project Managers, Business Networking, Entrepreneurs, Collaborative Planning - 11/29/10 bytes:3100424 Chnl: Entrepreneurs
LISTEN to Liz Pearce, VP Sales & Marketing, Liquid Planner

Powered by Podbean.com
Venture Capital and the Boulder Dome Fire
921_ 11/1/10- Friday October 29, Larry & Pat were heading into Boulder from Denver. Once on the Turnpike they noticed smoke in
the foothills over Boulder. "We were heading for the HRO Offices to meet and interview Catharine Merigold, moderator of a VC panel at RVC's "Shifting Sands of Venture Capital" program. Our worst fears were confirmed with smoke and ash in the air. Catherine called to say she was being evacuated from the area of the Dome fire in Boulder Canyon. Because we archive everything, we decided to run an interview w3w3.com had with Catharine in April 2007. We decided to do the same with a January 2006 interview with Jim Arkebauer who will be honored with the prestigious Dwane Pearsal award at the same RVC "Shifting Sands of Venture Capital" session on November 19th. Both Catharine and Jim offer excellent advice that is relevant in today's environment. We are happy to report this fire is expected to be fully contained as we write this article, Sunday October 31st, 2010.


293_ Entrepreneurial Advice from a Venture Capitalist
We asked Catharine Merigold, What are the three biggest challenges facing entrepreneurs? Full Story...4/2007 - Bytes:4906948 LISTEN to Catharine Merigold

Powered by Podbean.com

Access to Capital – Be Prepared the Right Way
Things are picking up. The challenging news for some is they're not ready to talk or to make a presentation for money. Jim Arkebauer, prolific author of business books and founder of Venture Associates reveals what it takes. Full Story here....
1/16/2006 LISTEN to Jim Arkebauer,
Related Links: Shifting Sands of Venture Capital || Vista Ventures || Venture Associates || Books written by Arkebauer || Rockies Venture Club || Venture Capital || Boulder Camera Dome fire ||
Product managers: Keys to many businesses

918_ 11/1/10- Larry had a face-to-face discussion with Mike Jones & Larry McKeogh, RM Product Camp. Larry said, "Since we are discussing the Rocky Mountain Product Camp. Could you define what a product manager is?" Mike pointed out, "The problem with a definition is they're all over the map and there is no definition the whole industry will accept. But there's two common ones. One is the person who is responsible for the inbound part of marketing and the development of products and one whose responsible for outbound marketing and who is responsible for selling the product." Larry added, "So when you talk about the inbound portion of it, you're really talking about the requirements generation and soliciting information from customers." Mike added, "For example people who do user centric design are involved in studying customers , turning this information into requirements that the engineering team can do brainstorming and then generate ideas, all the way through the project and the launch." Larry asked, For example people who do user centric design are involved in studying customers , turning this information into requirements that the engineering team can do brainstorming and then generate ideas, all the way through the project and the launch. "How did you become product managers?" Mike said, "In my case it was accidental. He'd been in a number of startups and when he got involved in the current startup in Boulder, the first thing he discovered was that he didn't have all the skills he needed. So, I decided I was going to get a business degree. I got into the Executive Program at DU. "It was probably the best thing I ever did." Larry said, "background was in electrical design, doing high-end video cameras for government and medical applications." The genesis for this was bar camp, which was an off-shoot of boot camp started by Tim O'Reilly. It was an invitation only event in Silicon Valley - Bar Camp was an open event where they had anyone who wanted to come, come and basically code and hack things and with only a two week notice they got 200 people to show up and actually do this. Based on this success there were a number of camps started. They basically are un-conferences where this isn't a formal agenda set, they're put on by the attendees. Listen for more interesting details...
Related Links: Rocky Mountain Product Camp || In the News || Web Community Calendar || Daniels College of Business || Keywords: Mike Jones, Larry McKeogh, Rocky Mountain Product Camp, Product Manager, Daniels College of Business, Tim O'Reilly > 11/1/10 bytes: 5286559
Listen to: Mike Jones & Larry McKeough

Powered by Podbean.com
US patents: Myth, miracle or madness

929_ 11/22/10- Larry interviewed Robert Stoll, Commissioner for Patents, U. S. Patent and Trademark Office. He was the keynote speaker at the DaVinci Institute's Inventors Showcase 2010. Mr. Stoll was happy and excited to be at the Showcase seeing these inventors actually showing and using these new inventions to create wealth for themselves and for their state and said, "It is really fantastic to see these folks excited about their inventions, excited about getting into the business. We recognize we are in a down economy, but this is what drives America. It is the entrepreneur who actually becomes invested in their idea and actually drives it to completion." Larry noted, "There have been many changes in patents and trademarks, can we talk about those changes?" Robert replied, "There are many changes going on. Director David J. Kappos, who came to the Patent and Trademark Office a little over a year ago, recognizing the importance of getting the patent out, for the economy, for driving the economy, has made significant changes. We're trying to reduce the backlog that we have in patents because we recognize that all those applications that we're holding - when they're allowed, people can actually go to the bank and get money to start up companies and to hire other Americans to do the jobs here. So I think it's extremely important that we remove the backlog. Director Kappos has charged us with moving forward, we've got a lot of initiatives, new account system, a new plan for actually measuring production. We are actually hiring significant numbers of attorneys and a significant number of examiners. I expect to be hiring a thousand examiners this year and a thousand examiners next year." Larry said, "We understand there is some potential expansion into other areas. Is Denver in the cards?" He replied... listen for his comments...
Related Links: USPTO || Inventor Showcase 2010 || Economy Builders || DaVinci Institute || Podcasting Directory || Keywords: Robert Stoll, Commissioner for Patents, U. S. Patent and Trademark Office, DaVinci Institute, Inventors Showcase, Entrepreneurs, Inventions, Innovation, David Kappos - 11/22/10 Chnl: Entrepreenurs bytes:2827079 LISTEN to Robert Stoll, Commissioner for Patents, USPTO

Powered by Podbean.com
Environmentally and socially responsible business practices

927_ 11/22/10- Sustainability is more than a sound byte - it's a sound business strategy that can determine whether your business is purely surviving or truly thriving. But where to begin? That's where CORE comes in. CORE is a non-profit organization dedicated to helping companies understand and implement sustainability policies and practices into their operations. Whether you're a small start-up or an established enterprise, from supply chain to clean energy to social responsibility, CORE is the primary resource. Larry asked Pete Dignan, Executive Director of CORE, "We hear a lot about big companies, and many are doing a great job. What about small companies?" Pete replied, "We do hear a lot about what Fortune 100 companies are doing and they are leading the way. What people don't realize is that they are also pulling their supply chains along in business sustainability. If you're doing business with a Fortune 500 company, it's very likely that if you haven't already received a survey about your own sustainability practices, you will very soon. The reason for that is businesses are not only looking at their own impact on the environment, or their own supply chain management of materials but they're also looking down through their supply chain, essentially at the accumulated impact of all the businesses they work with. There is definitely a movement afoot, pressure from customers of all types, asking about the companies practices, are they only focused on that income or are they focused on the triple bottom line? It does help to simplify what we mean by business sustainability. We really encourage companies not to think of it as a separate activity or a department within the company, but really integrated with strategies across the board. The way I would recommend doing that is four steps. The first is investing in people..." Pete goes onto explain...listen for more...
Related Links: CORE Home || Conscious Economy Channel || Climate Prosperity Channel || Find It All || Keywords: Pete Dignan, CORE, Sustainability, Triple Bottom Line, Global Reporting Initiative, Sustainable Opportunity Summit, Hazardous Toxic Materials, Conserve Resources > 11/22/10 bytes: 5780274 Chnl: CEC LISTEN to Pete Dignan, Executive Director, CORE

Powered by Podbean.com
219_ Tough Math Teacher and Roaming Free Made the Difference (Recorded December 2006)

Making mistakes turned out to be a learning experience for Lucy Sanders, CEO and co-founder of the National Center for Women in Technology. She hated making mistakes, but ultimately learning from them is a good thing. A background that included strong family members and rich experiences including becoming a Bell Fellow laid a solid foundation for Lucy's biggest challenge. Totally stretching her horizon, Lucy left industry and started a non-profit while joining academia. Listen to this fascinating true story. Related Links: NCWIT Share || NCWIT Blog || Profiles of Leaders || NCWIT Practice || Keywords: Lucy Sanders, Lucinda Sanders, Bell Fellow, NCWIT, Profile of a Leader, Turning Point ||
Bytes: 13067496> LISTEN 12/3/06

Powered by Podbean.com
834_ 5/3/10 - Profile of a Leader: Persistence and Partners

(Recorded May 2010) For the Profile of a Leader Series Larry talked with Bob Ogdon, Founder and CEO of SwiftPage. Larry heard him speak before Swiftpage was launched and knew he was a winner. Bob pointed out how important partners are and highlighted Frank Johnson and Tom Lopez. He went onto say, "I have the philosophy that you can't be an entrepreneur without partners, it's too hard. You need somebody's shoulder to cry on, someone to encourage you and you encourage them and you go fight the battle together. That whole understanding of partnership is what Tom taught me and I really feel lucky that I had him as a partner for so many years." Larry got into: What influenced the formation of your values?; What was a challenge you couldn't overcome and had to live with?; A major turning point in your career? And then he asked one of his favorite questions, "What advice do you have for entrepreneurs?" Bob's reply is very insightful. "I think the biggest advice would be to never give up. What an entrepreneur does and brings to the table is really the energy and the vision but not necessarily the answer. I think people get hung up thinking they have to have the answer when they start. Really what you want to do is get yourself in play, in the market and then let the market tell you your path. You do that, you listen and you live long enough, you'll eventually get a really valuable company. You have to have the legs to live long enough, to have the willingness to listen and, I think if you can accomplish those two things, there's no reason you can't build the business you want." By the way, all three of Bob's children are part of the Swiftpage family. Check it out...
Related Links: Swiftpage || Profile of a Leader Portal || Economy Builders || Podcast Directory || Keywords: Bob Ogdon, Swiftpage, Profile of a Leader, Entrepreneur, Frank Johnson, Tom Lopez, Persistence, Vision > 5/3/10 Chnl: Profiles bytes: 10138439 Listen to Bob Ogdon, Founder and CEO, SwiftPage

Powered by Podbean.com
Achieving Your Personal and Professional Goals


933_ 11/29/10- Don't Let Another Year Go By - The Ultimate Win is Yours - Larry Nelson has taught this material in seminars in over a dozen countries, from China to Canada, from Norway to Australia, from Germany to Japan as well as throughout the USA. He shares the results of his international research about the Characteristics of an Achiever and then goes on to help you lay out your "personalized blueprint" to personal and professional success. Larry is an internationally published author, has been a consultant to many Fortune 1000 companies and is best known for his train-the-trainer programs. ...listen now a complete step-by-step program including a downloadable manual and resource guide...this is an in-depth strategic planning and goal setting system for achievers...Read More about how to Supercharge Your Business... The links below are valuable and extremely helpful to setting your course for the next year! And they're free.
Related Links: Ultimate Win Resources || Training Trends || 3-Filters Technology™ || Podcasting Directory || Your Goal || Keywords: Ultimate Win, Your Goal, Training Trends, 3-Filters TechnologyTM, Setting Goals, Larry Nelson; 11/29/10 Chnl: Entrepreenurs

Common mistakes made by entrepreneurs

931_ 11/29/10- Here at the Inventor Showcase, Larry is talking with Joy Milkowski, a DaVinci Senior Fellow. Her company is Access Marketing Company where she helps companies of all sizes with their marketing. Larry asked, "What is one of the most common mistakes made by entrepreneurs as it relates to a marketing plan?" Joy responded, "The most common is that they don't have a marketing plan. You're exactly right. They start out with all the most well intentioned passion and energy, but without a plan and without a way to measure where they're going. It would be like going to a place without a map. You know you might get there eventually but you'll pay a lot more in the process and you might get lost along the way." Larry asked "If you were to pull out your crystal ball, how do you see the market changing over the next one-to-three years, as it relates to entrepreneurs?"
"Well, from the marketing point, right now, I see in the social media landscape, and the need for content. Content is king right now in marketing. So as these inventors are approaching the marketplace, getting themselves known in the social space, and being very authentic with the market, I think that's one of the best ways to do it. The market has so much momentum when you really get to know the consumer you're trying to reach and you engage them. It's all about engagement." Joy uses the words authentic and metrics as key words. "Be very metric focused. It's easy to throw a bunch of stuff against the wall but really you have to go with very specific campaigns that have a defined set of parameters and metrics. And then test and measure. The B-to-B space hasn't traditionally been able to engage their prospects. They have relied on the product itself, but not really engaging their audience. So the B-to-B space is a very interesting place for us. To get them communicating, LISTENING, which a lot of them don't do well."
Related Links: Access Marketing Company || DaVinci Institute || DaVinci Inventor Showcase 2010 || Find It All || Keywords: Joy Milkowski, Access Marketing Company, DaVinci Institute, Inventor Showcase, Marketing, Entrepreneurs, Authentic, Metrics, B-2-B, Inventors > 11/29/10 bytes:3125188 Chnl: Entrepreneurs - LISTEN to Joy Milkowski, Founder, Access Marketing Company

Powered by Podbean.com
Venture Capital, awards, and a VC panel

925_ 11/8/10- The Duane Pearsall Award is being given to Jim Arkebauer, founder of Venture Associates, and founder of the Rockies Venture Club, (25 years ago). Past recipients are Bill Daniels, Gov. Roy Romer, John Elway, John Hickenlooper and Rick Patch. Larry discussed venture capital and angel investing with Jim. He started his business, Venture associates, in 1982. At that time he was looking for projects that he could get involved with, from a capital raising standpoint. He was doing a lot of small IPOs because that was the primary method of financing at that time. John Fitzgerald, a national health industry headhunter, with working connections all over the country came to Jim. John wanted to establish local ties and a way to give back to the community. Jim's interests were in working with and identifying new entrepreneurs. At the time, Jim was involved with the second venture capital group in the country, located in Santa Fe, New Mexico, started by David Silver, and had agreed to go to their meetings. He shared that with John and they went to a meeting in Santa Fe. Back in Denver, initially they got about 20 people together who would have an interest and over a period of 3 to 4 months they outlined a program and started in June of 1985. They had their first meeting with 35 attending, by invitation only, at the Brown Palace Hotel. In September they had their first general meeting with about 65 attending and it's been going ever since. RVC went through ups and downs, had 700 members back in the 200 era. "We're probably at 300 members now, which has been steady throughout the years, said Jim."And we still subscribe to our original mission which is to support entrepreneurship in the form of networking for entrepreneurs with financing sources and professional consultants. Larry asked Jim about the history of angel investors. Jim pointed out, "That's an interesting topic that reflects on our social media time at this point. When we started in '82, angel investors were around and had been around for years and in fact, it was the angel investors who really started the formal venture capital industry in Colorado. They traditionally represent about one-third of the RVC attendees."
Related Links: RVC Celebrates 25 Years with a VC Panel || Venture Capital Channel || Venture Associates || Books written by Arkebauer || Rockies Venture Club || Duane Pearsall Award Photos 2003 || Keywords: Jim Arkebauer, Venture Associates, Angel Investors, Venture Capital, Business Plan, Rockies Venture Club, Angel Investors, Duane Pearsall - 11/8/10 bytes: 6489341
Listen to: Jim Arkebauer Recipient of the Duane Pearsall Award, Rockies Venture Club

Powered by Podbean.com
Colorado company raises $490 million in 2010

923_ 11/8/10- At a recent ACG Denver monthly luncheon, Larry interviewed the keynote speaker, Paul Larkins, President & CEO, Square Two Financial. Paul gave an overview of the company. "Square Two is a leader in the distressed asset management business. We are a firm that acquires distressed assets from financial services organizations and then works to bring those assets, as we say, back to black. So we are acquiring red assets that have been charged off by a major bank or major financial services organization. And they are challenged with what to do with that asset so they technically still own the asset but they have no earnings from the asset and they've charged it off. In the banking world, that's often a regulatory challenge for them because regulators are asking them why they're spending time focused on assets that are no longer earning for them. So we acquire those assets and we are unique in that we evaluate and then distribute those assets to a proprietary group of 35 franchised law firms across the U.S. Those law firms work with the debtors, so the ultimate debtor (consumer or commercial entity) that has not paid on their debt, the law firm is working with them to rectify the debt and return that asset to back to black. Larry asked, ""Since you joined Square Two Financial, things have really come along. What are some of the major changes, these past two years?" Paul replied, "Well I looked at the organization and the leadership team and realized we had some gaps. I have brought in a number of professionals to fill in critical gaps in the organization to help us reposition the organization in the market place, and ultimately to position us to raise capital. So those professionals supplemented the leadership team that I had in place, some very strong professionals. That was the first big thing that we did. If I were to pick out two others, we rebranded and repositioned the company in the market place. So we evaluated with our employees and our constituents which are our franchise partners, we evaluated how they think of us and we realized they didn't understand us. So we went through a fairly expensive process of identifying our core value system and what we do extraordinarily well, and we also rebranded and repositioned the company in the market. The other big event, with all of this in place, we went to Wall Street and recapitalized the company. So we raised about $490 million in capital."
Related Links: Square Two Financial || ACG Denver Home || ACG Denver M&A Channel || Event Photos || Podcasting Directory || Keywords: Paul Larkin, Square Two Financial, Association for Corporate Growth Denver, ACG , Distressed Assets, M&A, Leadership, Rebrand, Positioning, Capitalization - 11/8/10 bytes: 4225779 Listen to: Paul Larkins, President & CEO, Square Two Financial

Powered by Podbean.com
Exploring the technologies that intersect around the data deluge

920_ 11/1/10- Win a free Defrag Conference ticket. Larry talked with Eric Norlin who began organizing technology conferences in 1999 (the same year Larry and Pat launched w3w3.com). Eric's team points out that the Defrag Conference is about Accelerating the "aha" moment. Eric pointed out, "We live in a deluge of data. Our companies, coworkers, communities and selves are looking to more effectively and efficiently, harness, leverage and interact around and with the data that we swim in. Defrag is about exploring the tools and technologies that intersect around the data deluge. As such, Defrag is concerned with topics like: • Big Data • Analytics • Business Intelligence • Enterprise 2.0/Social Computing • Semantic Web • Social Media • Community management • Next Level Discovery • Social Marketing & CRM. At Defrag, we'll combine strategic keynotes from authoritative voices with tactical, on the ground implementation steps. Eric began organizing technology conferences in 1999. In 2002, he became an owner and organizer of Digital ID World, which was acquired by IDG via a joint venture in 2005. More recently, he founded SaaScon (Software as a Services conference) in conjunction with IDG World Expo. Eric's foray into technology began when his father brought home a Commodore 64 (father became a computer programmer after being a minister…), evolved into work with the National Security Agency, and transitioned into roles running content for technology conferences, writing articles for technology publications and serving as a vice president of marketing at an identity technology startup (Ping Identity). Eric, the founder of Defrag is donating a free ticket for the 2-day conference on November 17 – 18 at the Omni. Just send in an email to radio@w3w3.com and put Defrag on the subject line and we'll draw for the winning name. Tell your techie friends. Listen for more information and how Brad Feld, managing director of the Foundry Group came up with an idea that lead the way for the Defrag Conference idea… You'll also here why they are not moving it to California and why it is staying in Colorado. Listen now, there's much more..
Related Links: Defrag Conference || Defrag Agenda || Software Channel || Podcasting Directory || Keywords: Eric Norlin, Defrag Conference, Semantic Web, Social Media, Community management, Next Level Discovery, Social Marketing, CRM, Brad Feld 11/1/10 bytes: 5746732
Listen to: Eric Norlin, Founder, Defrag Conference

Powered by Podbean.com
Food on the table vs. company culture

919_ 11/1/10- Larry talked with Matt Shoup, President, M&E Painting, and winner of the Colorado 50 Companies to Watch, 2010. Matt talked about a number of points that brought them from the entrepreneurial depths and challenges to a winning position for everyone. Matt said, "When I founded M & E Painting in 2005, I admit, I wasn't thinking much about the culture of the company. At that stage of my entrepreneurial career, I was concerned almost exclusively with getting food on the table for my family. As business progressed, and we saw great success and growth, I started focusing on the next logical steps of growing the business and scaling up business practice. I kept hearing about "company culture," but I supposed I had held a fairly fatalist notion that the culture of a company had a mind of its own and there wasn't a whole lot to be done to manipulate it. I certainly didn't think it was a worthy top priority, but as I read and researched, I realized that a company worth working for is a company whose culture has been carefully crafted. I went at it with the same tenacity I had used solely for breadwinning. We carefully constructed a precise company vision and values and made them concrete with measurable goals. We began celebrating excellence with surprise bonuses for exemplary work, and when the company had success, we hosted events outside of the four walls of the business to congratulate each other. By the end of 2009, our company had grown nearly 500% with revenues just over $2,000,000. It seemed clear that we had created a culture of distinction, drive, growth, and a genuine love for the job. From the outside, things seemed great. But on the inside, we were losing a grip on our goals. An expansion division of our company flopped, costing us tens of thousands, and we were forced to finally notice two key long-term team members who were poisoning the atmosphere, coasting through and even flat out ignoring the basic functions of the job. Then the real dirty work started as we dealt with the aftermath their apathy had created. Unpaid bills, unhappy customers, and a pile of uncompleted documents essential to our performance had to be waded through and tackled by... Listen for more as today they are winners...
Related Links: M & E Painting || Colorado Companies to Watch Home || CCTW Channel || CCTW Event || CCTW Gala Celebration Keywords: Matt Shoup, M&E Painting, Colorado Companies to Watch, Entrepreneurs, Measurable Goals, Winners > 11/1/10 bytes: 6738550 Listen to: Matt Shoup

Powered by Podbean.com
Podcasting for On-Demand Anytime Listening

930_ 11/29/10- For speed and efficiency, the w3w3® Podcast Directory has one overall INDEX our Home Page and is also broken up by month. ARCHIVES - All Interviews for Each Year Follow the Year Links: 2010 Index || 2009 || 2008 || 2007 || 2006 ||...one click will take you there for anytime listening...
Related Links: Podcast Directory || It's the Law || NCWIT Heroes || Blog || Find It || Keywords: Podcast Directory, Blog, It's the Law, NCWIT Heroes, On-Demand, Anytime Listening 11/29/10 Chnl: Entrepreneurs